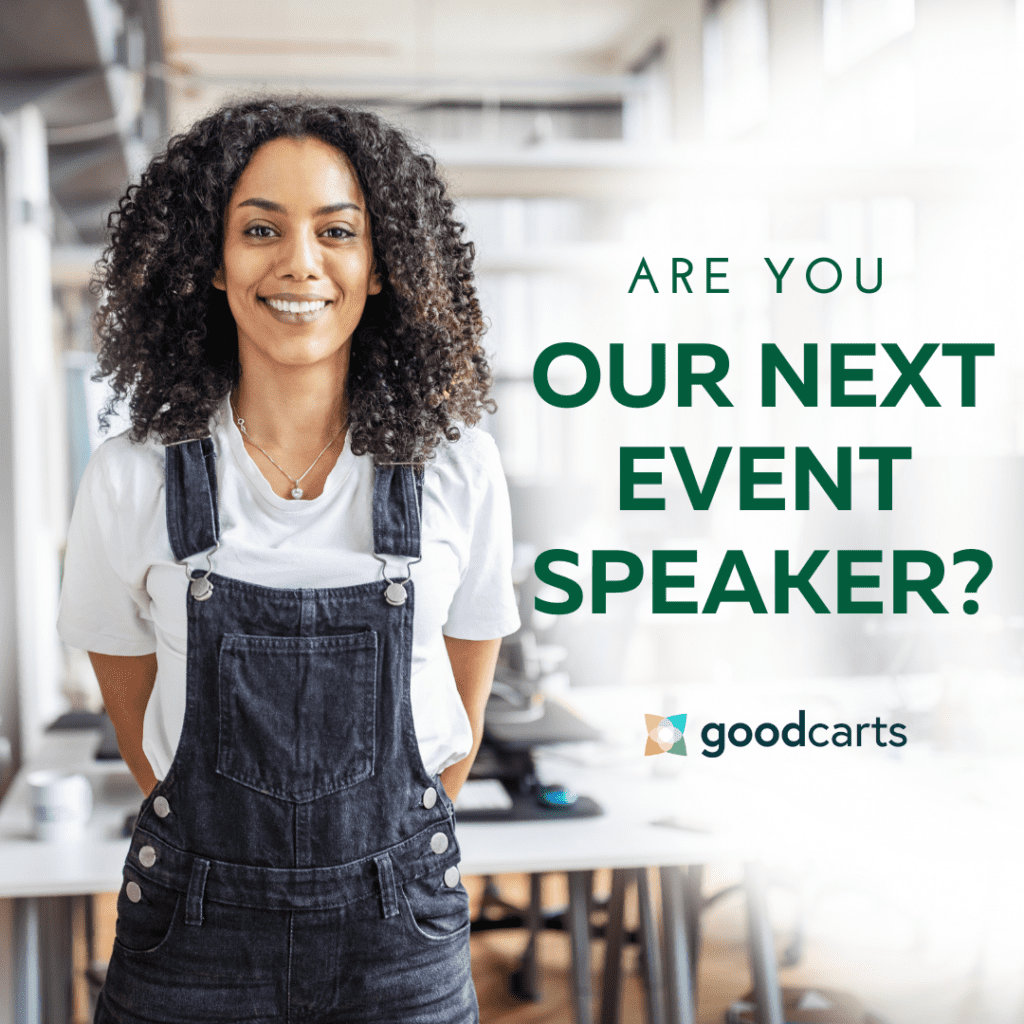 THE MICROPHONE IS YOURS
We want to highlight your expertise in the impact retail space!
Will you consider being a featured speaker or panelist at an upcoming 2022 Impact Retail virtual series event?
Meetups, workshops, discussions and summits – GoodCarts, with our partners, build free events to support and inspire ecommerce retailers and service providers doing good in the world. You're one of them!
Past events ranged from a dozen at a dynamic meetup to over 500 registrants at the Impact Retail Summit we organized with the American Sustainable Business Network. We promote our speakers to hundreds of GoodCarts members, across social media, via niche online groups, and our growing Impact Retail newsletter.
Featured speakers/panelists:
Gain exposure to impact brands and ecommerce businesses during event promotion, live events and event wrap-ups
Are spotlighted in GoodCarts blog articles, e-newsletter and social media
Get on the radar for other events that we help cross-promote
Access to the list of attendees for prospective leads for services you provide 
Simply fill out the form below and we will connect with you about potentially speaking at an upcoming Impact Retail series virtual event.