Convert post-purchase consumer traffic into DEI impact

Sponsor cross-promotion among invited brands – by place and more 

Ecommerce technology solutions from our purpose-driven team 

Tap trusted and tested talent from across the GoodCarts community
The radically new GoodCarts ecommerce model amplifies everything from 'shop local' initiatives to Diversity, Equity and Inclusion (DEI) efforts. The GoodCarts technology has enormous potential for economic development, enterprise and consumer markets.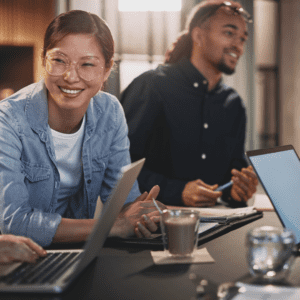 GoodCarts is building community through ecommerce.
Let's grow together and win together!