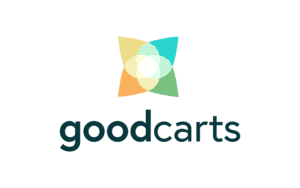 These ecommerce retailers are members of the GoodCarts sustainable/shop-for-good circle (join them!). In addition to selling direct to consumers (DTC), they offer their products wholesale while showcasing sustainability and having a positive social impact. Discover these GoodCarts members, our Wholesale for Good event, and contact them to source sustainable products via wholesale.
African Bronze Honey partners with over 10,000 beekeepers in Africa to produce their unique, organic and fair trade forest honey. Their harvest methods help to protect and restore forests, enhance healthy bee populations and create safe, fair and sustainable jobs for marginalized remote communities. Click here to learn about their wholesale program.
Atheava offers natural beauty and personal care products. They are dedicated to empowering women in rural India through fair means of employment. They also work with charities throughout the United States. Contact them for more information about their wholesale opportunities.
CatSpring Yaupon specializes in producing delicious teas that come from a plant considered a weed making it the only tea native to North America! They focus on people-first employment practices, providing job opportunities to those who want their future to look different than their past. You can find wholesale opportunities here.
Coconut Whisk creates delicious vegan and gluten-free baking mixes. They are dedicated to helping busy families have access to healthy and fun treats as well as providing plant-based meals to the world. Learn more about getting started with their wholesale program here.
Cooks Who Feed creates ethically-produced aprons to support hunger relief efforts – for every apron they sell, 100 meals are provided to those in need. Learn more about their wholesale program here.
Dandarah is a woman-owned social enterprise working directly with artisans in Egypt, primarily women and minority groups. This fair trade business is committed to fair pay and safe working conditions and partners with local nonprofits and cooperatives to create handmade home decor and accessories. Learn more about their wholesale program and apply here.
Darzah offers handcrafted products from shoes to home decor featuring traditional Palestinian tatreez embroidery . They are dedicated to empowering women in the West Bank and helping them acquire jobs. They also provide fair wages and safe working conditions to all of their artisans. Each product is 100 percent made in Palestine and every purchase supports their artisans' salaries and job training! Contact Darzah with wholesale inquiries.
Dean's Beans creates and sells some delicious coffee while also igniting real change. They directly partner with farming cooperatives to ensure accountability as well as cut down on harmful emissions. On top of that, they only buy coffee that supports healthy environments. Dean's Beans also offers wholesale. Learn more how you can sell their coffee here.
Eco Dog Care offers products that are not only good for your furry friends, but also safe for the planet. All products are plant-based and designed to safely cleanse and soothe your pup's skin and coat. They are committed to supporting dog rescues in their local area and are also certified by Green Business America and the Pet Sustainability Coalition. They also have a partnership with Faire, which allows them to offer wholesale here.
Fair Anita sells ethical accessories and gifts made by artisans around the world. The company prides itself on going above and beyond fair wage standards, also providing health insurance and scholarships to their artisan partners. You can find their fair trade fashion options through their wholesale program here.
Fair Trade Winds is a fair trade marketplace featuring gifts and goods ranging from clothing to home decor and everything in between. They are dedicated to promoting the work of artisans and farmers all across the globe. Fair Trade Winds has a robust wholesale program as well, click this link to learn more!
H-Factor Hydrogen Infused Water produces and sells water designed to enhance how bodies feel and function. Their unique packaging is designed to reduce their carbon footprint. To learn more about how you can become a wholesale distributor, click here.
HHPLIFT crafts and sells socially conscious products, ranging from personal care products to bags and accessories. They are on a mission to encourage economic independence through business opportunities. They strongly believe that everyone should have access to fair paying jobs and equitable livelihood opportunities. Their wholesale business is a large part of their program. Learn more about it here.
HoonArts Fair Trade features handmade fashion and home decor products from artisans in Tajikistan, Uzbekistan and Kyrgyzstan. In addition to preserving the artistic heritage of this region, HoonArts provides equitable economic opportunities to workers in their communities. Click here to learn more about their wholesale program.
Jali Fruit offers deliciously dried fruit made by female farmers in sub-Saharan Africa and the Caribbean. The company has created an innovative supply chain model allowing the fruits to be  hand-picked from ancestral trees on small family farms, sun dried then eco-packed all while supporting women-owned cooperatives and small producers. Start here to participate in their wholesale program.
Koru Street partners with organizations from around the world to give new life to waste materials. Their products range from home decor to accessories and everything in between. They are dedicated to helping their partner organizations train and empower employees. Learn about their wholesale program here.
Lazarus Artisan Goods offers handmade bags, journals, accessories and other everyday items made by artisans in Honduras. They are on a mission to help young people in the rural areas of that country obtain an education. Through the educational process, they're also equipped with marketable skills which allow them to support their families, themselves and their communities well into the future. Learn more about wholesale with Lazarus Artisan Goods here.
Lineage Botanica is dedicated to making eco-friendly home products. They work to provide career opportunities while protecting the heritage of marginalized eastern European communities. Learn more about their unique products and wholesale opportunities here.
Los Colores de la Tierra sells beautiful handcrafted jewelry made by Mayan artisans in Guatemala. They work directly within Guatemalan communities to support the artisans, their craft and provide fair wages and good working conditions. Click here to learn more about their wholesale program. 
Mayamam Weavers offer a wide variety of beautiful handwoven products, ranging from home goods to accessories. They are dedicated to working with the women of Cajolá, Guatemala by helping them learn technical, artistic and managerial skills. Their artisans earn a regular income to allow them to support themselves and their families.
MPOWERD is working to help people worldwide gain access to clean, affordable and reliable energy. Their solar-powered lights are sustainably and thoughtfully designed to provide power anywhere, any time. Learn how to become a reseller here.
Muichic offers fair trade handmade jewelry designed in Vermont and ethically sourced and crafted in Colombia. The artisans create these pieces from natural materials, such as Tagua seeds, found in the rainforests of South America. Muichic supports these artists by providing opportunities, fair pay and safe and empowering working conditions. Find their wholesale catalog and other information here.
Nepal Tea sells teas grown and harvested by local farmers in Nepal. They are dedicated to helping to lift one million farmers out of poverty through their education, economic and social empowerment efforts. Nepal Tea expands their efforts through their wholesale program. Learn how to get started here.
Orchestra Provisions specializes in protein powders and spices made from crickets. Yes, you heard that right, crickets! Cricket flour provides a wide variety of nutrients while also being the most sustainable when compared to other protein sources. They are on a mission to provide global food security and mend broken food systems through their products. Contact Orchestra Provisions about their wholesale program.
Passion Lilie offers an incredible collection of clothing and accessories. They take great pride in their production process, most of which takes place in India. Passion Lilie is dedicated to maintaining an equitable workplace by providing a safe working environment, fair pay and wraparound support. Passion Lilie also has some exciting wholesale success. They have partnered with Faire, an online wholesale distributor, and have their products located in stores all over the world! You can check out their Faire partnership here.
Revy Fair Trade features beautifully designed and crafted accessories by artisans in El Salvador. They ensure fair wages for all of their artisans, which allows them to provide for their families and contribute to their communities. Revy Fair Trade also invests in educational programs, a local organic farm and library. The company has a well-rounded wholesale program you can find through this link.
SAATHËA sells Butterfly Pea Flower Tea grown and harvested by women in rural Cambodia. The company works to fight human trafficking in the area and provide women with the tools they need to break the cycle of poverty and become financially independent. Click here to contact Saathëa for more information about their wholesale opportunities.
San Lazaro Coffee sells coffee grown by women farmers in the La Botija Mountains of Honduras. They provide employment to local women, paying above established fair wages. Contact San Lazaro Coffee to learn more about their wholesale opportunities.
Soak iT Up sells clever, eco-friendly cloths and "clards." They're functional, reusable and can replace up to 1,500 paper towels. They have a strong wholesale program which you can sign up for here.
Sol Terra Shop uses their eco-friendly personal care products and apparel as a springboard to spread the word about sustainability and making mindful choices. Sol Terra sells wholesale through Faire.
Sprout Enterprise is a social enterprise helping to build the skills and business capacity of artisans in rural communities around the world. They showcase home goods and accessories that help their partners seize opportunities outside of subsistence agriculture. Connect with their wholesale program here.
The Sustainable Switch sells eco-friendly straws and accessories in bulk. Products are sold in sets of 100 and bulk discounts are available for sets of 500 and 1,000. Learn more about wholesale and custom orders here.
Tulia's Artisan Gallery partners with artisans from Colombia to preserve their cultural traditions while producing sustainably handcrafted jewelry and decor, including their famous flying mobiles. To learn more about their wholesale program, click here. 
Wagster Treats creates and sells all-natural dog treats. The bakers in their treat kitchen are part of an award-winning nonprofit that helps people who are unhoused or have low incomes gain employment skills to pave the path to a more stable future. Wagster partners with Faire to sell their products wholesale.
Women's Bean Project is a non-profit organization changing women's lives. They utilize a social enterprise model to provide a path to self-sufficiency by hiring women who are chronically unemployed. As part of their wraparound support program, they manufacture and distribute  food staples. The Women's Bean Project has a large and comprehensive wholesale program, learn more here.
World Finds is on a mission to empower women in India through fair trade practices. They have beautifully unique jewelry and other accessories, all made from repurposed textiles and upcycled wood scraps. World Finds is dedicated to helping artisans from India obtain a safe, reliable source of income. Find their wholesale program here!
World For Good creates unique bags made from upcycled fabric. They also partner with non-profit centers to employ people who are survivors of or at risk for human trafficking. Find their wholesale application here. 
Zeki Learning creates sustainable, ethically-made learning resources for kids. As a project of the nonprofit Child's Cup Full, they are dedicated to empowering women in the Palestinian West Bank through education, job opportunities and living wages. Zeki Learning offers its products wholesale. Learn more and apply here.
GoodCarts Welcomes Wholesale Brands that sell DTC
Want to see your impact-focused wholesale brand on our list? Join GoodCarts and let us know you sell wholesale.
As a wholesaler, we know you can't undercut your retail partners with easy to find discounts. That's where our innovative model comes into play with exclusive discounts earned post-checkout that require an email to claim. Some wholesalers also focus discount codes to their clearance items or special landing pages. Contact us for more information on how joining GoodCarts can benefit your brand.