Luisa Guzman
According to the Small Business Alliance, almost five million Hispanic and Latino/Latina people are business owners, contributing $800 million annually to the U.S. economy. This number is expected to grow as Hispanic and Latino/Latina-owned businesses are on the rise. 
Hispanic consumers are also playing a significant role in driving the growth of the U.S. economy and consumption. Hispanic Americans contributed a whopping $2.3 trillion to the U.S. Gross Domestic Product (GDP) in 2020. If the U.S. Latino and Latina population were an independent country, it would have the world's fifth-largest GDP, growing faster than the U.S. economy. That's a pretty amazing statistic! 
The Hispanic and Latino/Latina market is a true gem, just waiting to be given the spotlight it deserves. This demographic still faces many obstacles when it comes to achieving equality, but at GoodCarts, we are on a mission to change that! We want to raise awareness and give a shout-out to Hispanic and Latino/Latina-owned businesses representing, empowering and supporting their communities.
These businesses are not only making a difference but are also inspiring others to do the same. That's why we want to recognize and celebrate 11 incredible purpose-driven Hispanic and Latina/Latino-owned ecommerce brands that are rocking it.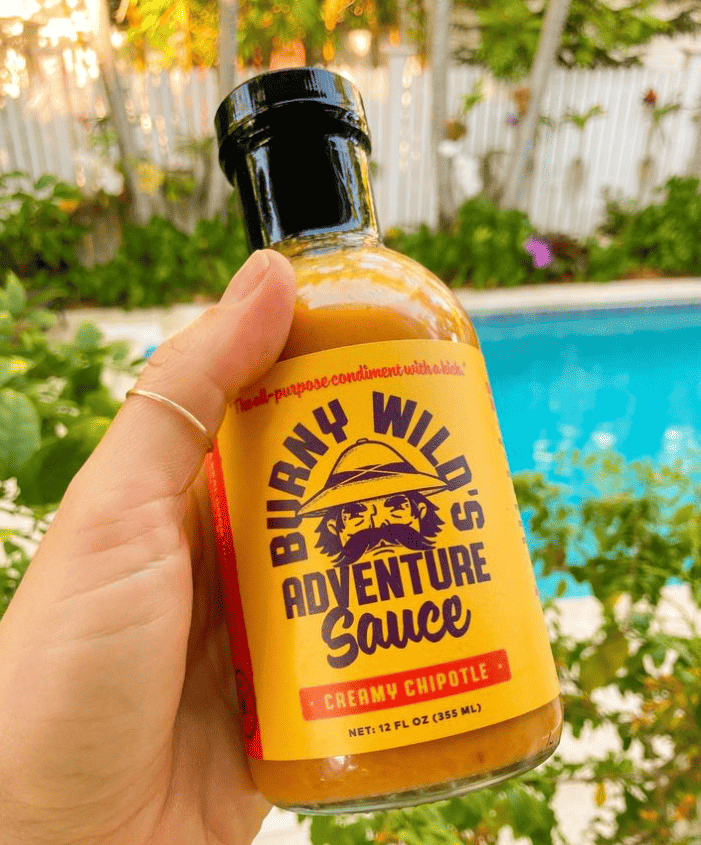 Burny Wild's
The owner of a busy graphic design studio in Raleigh, North Carolina happened to make a delicious, spicy sauce that amped up the taste of just about everything. So, Mike Rosado merged his talents to create a mascot that represented everything good about the product and their business's commitment to making positive change. And Burny Wild's Adventure Sauce was born! Today, Burny Wild not only appears on the packaging but is the star of popular comics, art and games that focus on living an adventurous life and caring for the planet.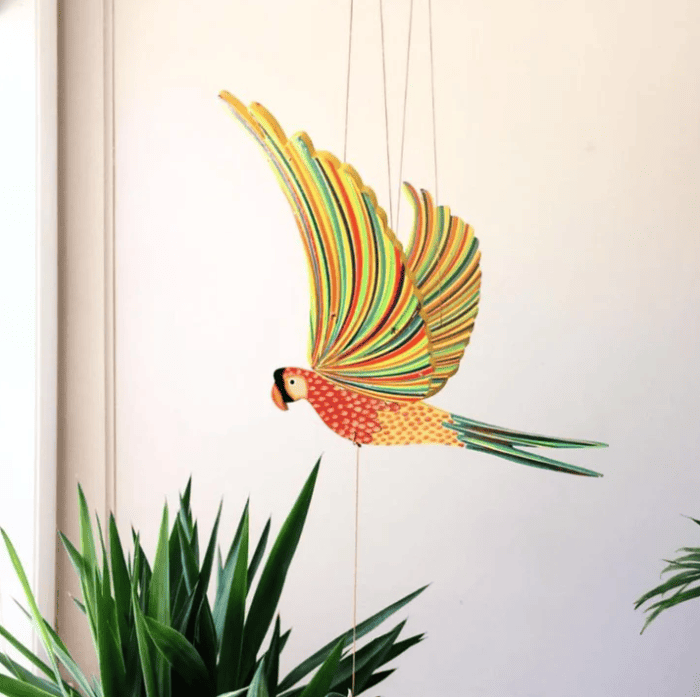 Tulia's Artisan Gallery
Step into the vibrant world of Tulia's Artisan Gallery and immerse yourself in the beauty of Colombian culture. From stunning jewelry pieces like colorful earrings, pins and bracelets to exquisite home decor and gifts, the gallery boasts an eclectic collection of products that will leave you in awe (including their TikTok famous mobiles). What's more, Tulia's Artisan Gallery takes pride in promoting fair trade principles while supporting the skilled Afro-Colombian and indigenous artisans.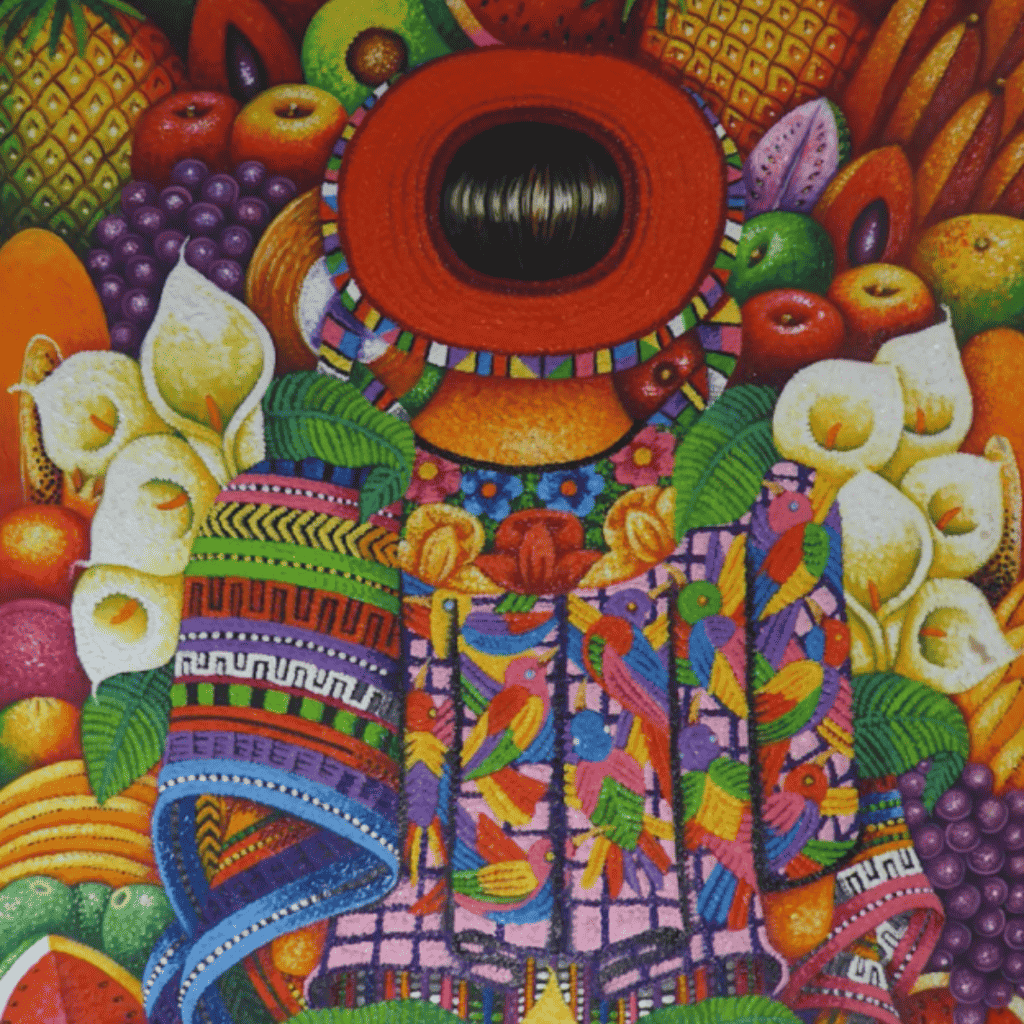 The GuateMaya Art and Culture Connection
The GuateMaya Art and Culture Connection is a social enterprise featuring a diverse range of captivating crafts and art created by Mayan artists and artisans from the villages surrounding Lake Atitlan in Guatemala. Vibrant colors, intricate designs and rich cultural heritage are embedded in each beautiful creation. Bonus: Every purchase supports local after school arts programs and provides wide-ranging assistance to the artisans' communities.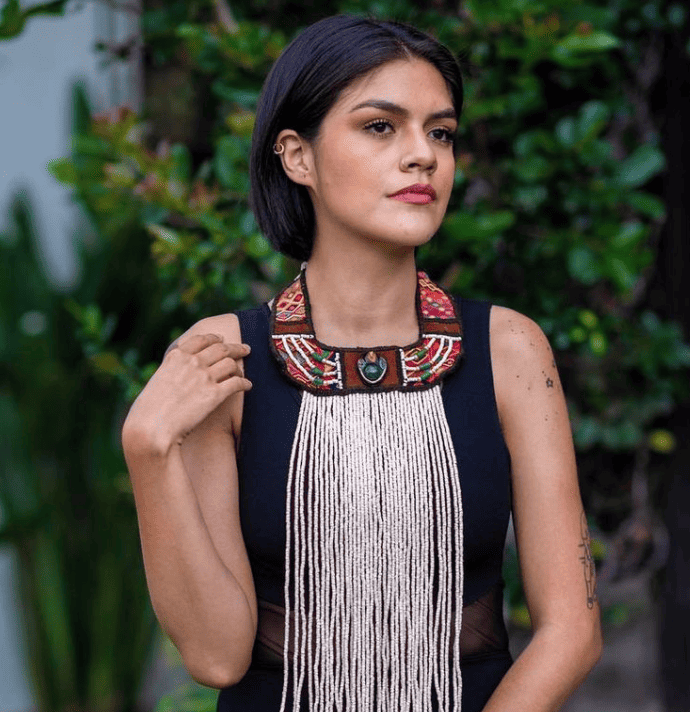 Los Colores de la Tierra
With a blend of Indigenous cultures and unique craft, Los Colores de la Tierra is a gorgeous way to explore Latin America. The wide range of collections includes bags, jewelry and more, all handmade by Mayan artisans.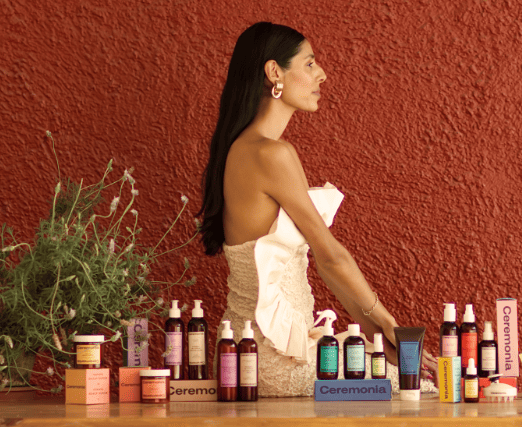 Ceremonia
Ceremonia celebrates and represents Latino culture through haircare and beauty. Founded by Latin American immigrant Babba Rivera, Ceremonia carefully selects cruelty-free natural ingredients and promotes a sustainable approach to haircare that will not compromise future generations.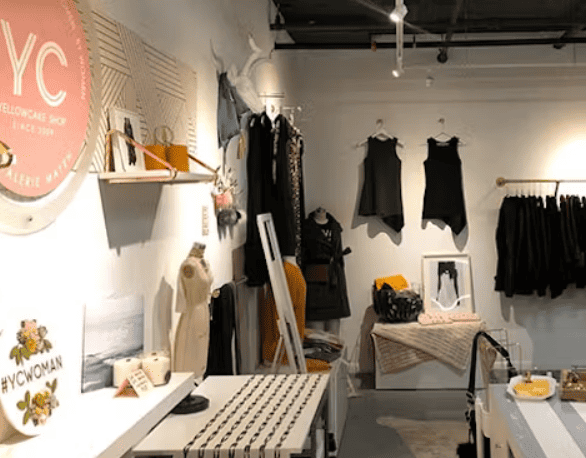 Yellowcake Shop
Yellowcake Shop is committed to sustainability and social impact, reducing carbon emissions and textile waste while supporting non-profit initiatives. The brand offers handmade luxury clothing and accessories from comfy activewear to luxe event wear.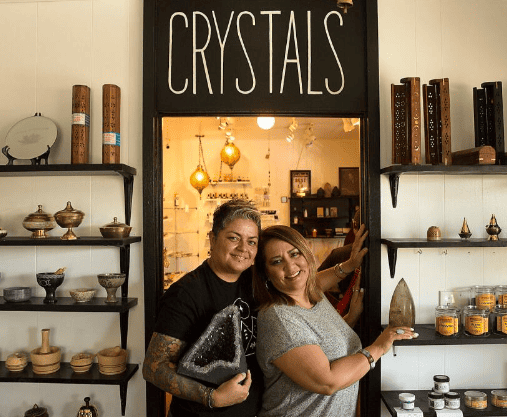 House of Intuition
Feeling defeated and hopeless? House of Intuition is ametaphysical brand that offers hope and empowerment through their distinctive collection of hand-picked crystals and natural herbs to candles.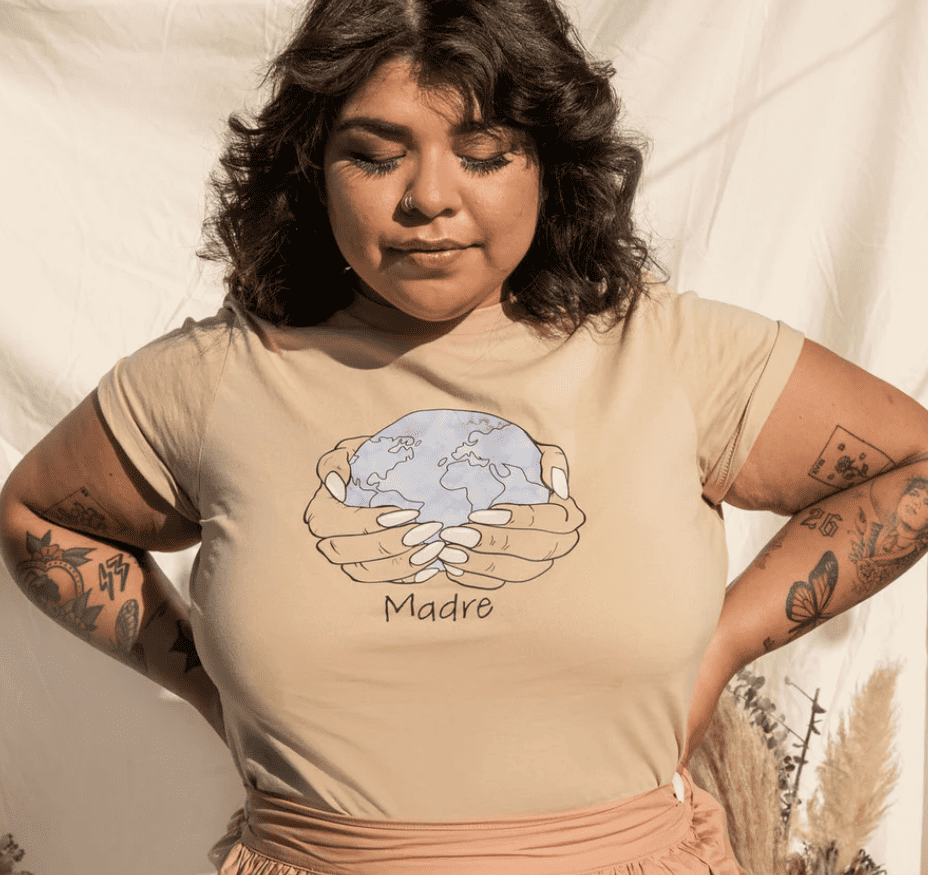 GRL Collective
GRL Collective features bold apparel, handbags and jewelry from statement pieces to more subtle messages. GRL Collective features a commitment to fair, ethical and sustainable practices. With eco-friendly packaging and a no sweatshop commitment, it's a Latina-founded lifestyle brand for grls that care.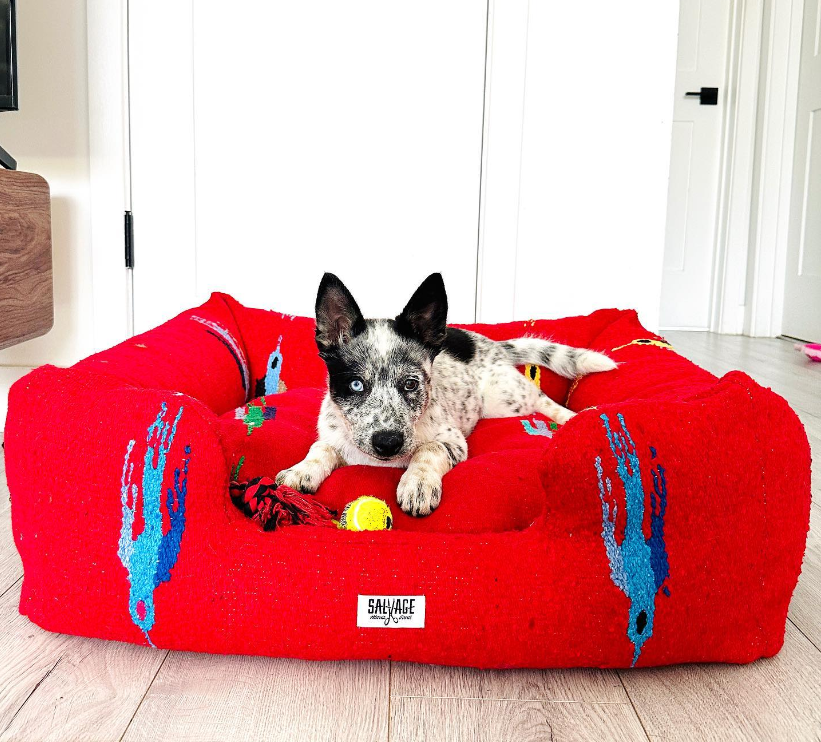 Salvage Maria
Never forget your four-legged family members! With a zero-waste philosophy, Salvage Maria supports Mexican artisans designing and manufacturing pet beds, blankets and accessories with a unique Mexican twist.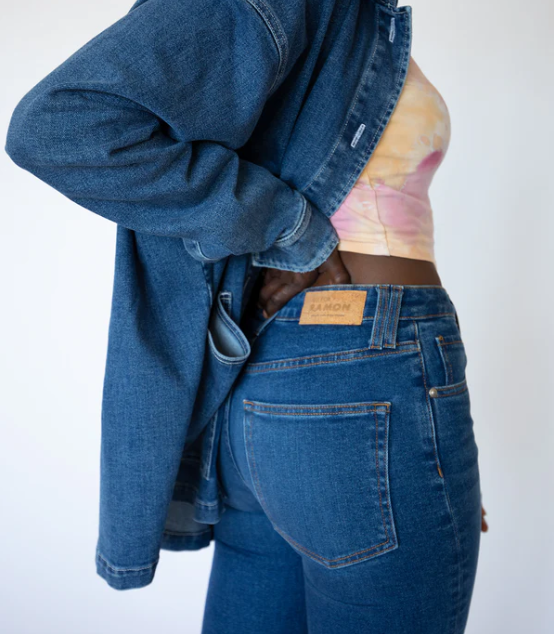 All for Ramon
Dedicated to the founders' brother, taken by cancer, All for Ramon features premium quality denim and cotton clothing with low environmental impact. Simultaneously bold and comfortable, AFR focuses on eco-friendly innovations, fair wages and fashionable finds.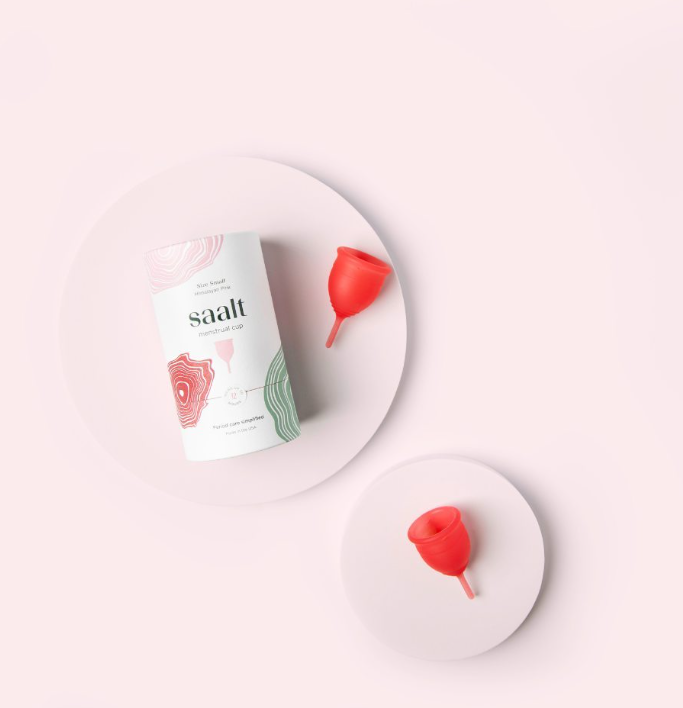 SAALT
"It all started with a phone call I had with my aunt in Venezuela…" Saalt co-founder Cherie Hoeger realized girls and women of all ages needed more natural, comfortable and sustainable period care products and that "period poverty" (a lack of access to menstrual products) needed to be addressed worldwide. Saalt period and body care products are designed to be washable, reusable, comfortable and always available to be there for women on the days they may not feel their best.
Hispanic and Latino/Latina-owned ecommerce brands, this is for you!
GoodCarts is a super simple, free app to help Hispanic and Latino/Latina-owned ecommerce brands promote each other FOR FREE (have we mentioned it's free? GRATIS!).
The GoodCarts app puts a little thank you message on a brand's post-checkout page so customers have the opportunity to grab an exclusive discount from other Latino/Latina-owned brands. Those other brands do the same to share the post-purchase love and promote other Hispanic-owned stores and discounts too. 
Interested in receiving traffic from other Hispanic and Latino/Latina-owned brands? Give the GoodCarts app a try!