Sprout Enterprise® · Good Carts · 100 Stores, 100 Stories
Luke Finsaas
Founded 2,000
Sprout Enterprise®
Clean Energy
Clean Water
Climate Action
Forests
Land Ecosystem
Crisis Support
Hunger & Food Security
Job Skills & Training
Poverty Alleviation
Sanitation
Water Supply
Ethnic Minorities
Indigenous People
Women & Girls
Arts & Culture
Economic Development
Education & Literacy
Entrepreneurship
Fair Trade
Artisan/Handmade
Eco-friendly Products
Zero Waste
Upcycled
Recycled Content
Non-Profit Social Enterprise
Charity Supporting
Sprout Enterprise® is a network of artisans, designers and entrepreneurs creating sustainable livelihoods for rural communities with few economic alternatives.
The Sprout Enterprise® Impact Story
We draw on the rich cultural heritage of these communities and use indigenous skills and materials to craft our artisan collections. We connect these artisan enterprises to new markets and provide the support needed to ensure these enterprises are successful and sustainable.

Our goal is to enable these artisans to earn much more than the bare minimum – and to develop the economic basis to live in dignity, free from hunger and extreme poverty.

We increase our artisan partners' profitability and wages earned while empowering artisans to build and manage their own enterprises, creating value through owning their brand and distribution channels.

We develop and work with in-country teams to manage online operations for direct sale and distribution of these product lines. Leveraging the Sprout platform, we create a virtual supply chain providing a branded presence for our partners in international markets. We eliminate the traditional intermediaries.
Advice for New founders
"We believe:
• Local enterprises are the primary drivers to economic development.
• Support of sustainable agriculture and artisan enterprises are critical to economic growth in emerging markets.
• Grass-roots, community-based initiatives are core to resilient, vibrant local economies."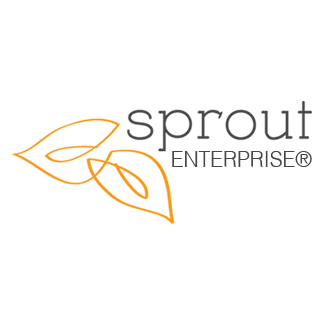 Why Does Sprout Enterprise® Use GoodCarts?
We appreciate the marketing and promotion support that GoodCarts provides to mission-driven retailers. They engage members from a network of enterprises driving the impact economy -- and we are proud to be part of this network.
Join Sprout Enterprise® & Sign up for GoodCarts Today →