Get new sales, increase your impact, reward your customers
Ready to empower Minnesota consumers who love discovering new products from their home state? With the GoodCarts app, you can now cross-promote your online store with other Minnesota grown and made entrepreneurs for FREE! 
GoodCarts is the free, zero-risk app that "recycles" customers with intuitive post-purchase digital discounts and seamless cross-promotion for your ecommerce store selling Minnesota grown and Minnesota made goods. We're making it easier for Minnesota makers to grow their business.
Install our free Shopify app and select the "Minnesota Grown & Made" circle of stores. Or join with Woo or other platforms.
Free | Easy setup | No credit card required 
The GoodCarts Minnesota Grown & Made circle is hosted in collaboration with the Minnesota Department of Agriculture's New Markets Program and Minnesota Grown.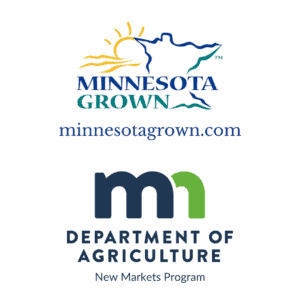 Join exciting Made in Minnesota brands such as You Betcha Box, Curly Girlz Candy, Eichtens Cheese, TC Chocolate Maker, Gustola Granola, Social Mixers, One Log Fire and many more as GoodCarts members. Come join the party. You are invited.
Increase sales effortlessly – and for free!
GoodCarts automatically shares your custom offer post-checkout with customers from our community of Minnesota stores and brands, attracting new customers looking to support local businesses and boosting your sales at no cost to you. We have optional paid bonus features coming soon for retailers wanting to make an even bigger impact.
Technology requirements?
GoodCarts is easy to use and can be set up in minutes (really)! Our simple Shopify app and WooCommerce plugins are highliy effective and we support other platforms as well. 
You do need an online store with your own web domain name. We support Shopify, WooCommerce/WordPress, SquareSpace, BigCommerce, Wix, Weebly, Magento, etc. Marketplaces like Etsy, eBay and Amazon do not allow services like GoodCarts.