Nyle Paul
Lots of attention has been paid over the past decade to buying local – making an effort to make a significant number of your purchases with local stores, artists, brands, etc. GoodCarts proudly headquartered in the great state of Minnesota, so it only seems natural that Minnesota is our first place to launch a state-specific circle – a community of brands promoting each other through post-purchase traffic (shhh, here is a temporary backdoor to first-time customer discounts).
The Made in Minnesota Circle outreach has been boosted by partners like Minnesota Department of Agriculture's New Markets initiative and Minnesota Grown. We are spotlighting these local ecommerce brands that uniquely pay homage to our home state in their products and missions.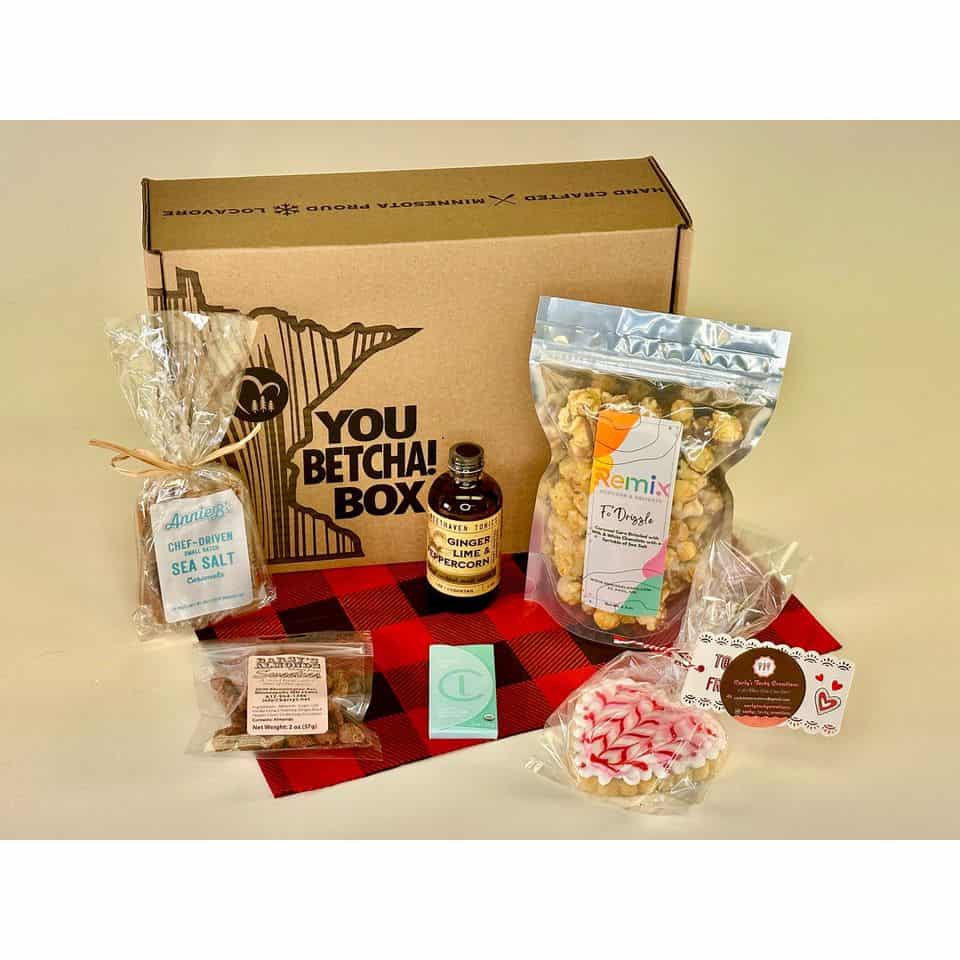 YOU BETCHA! BOX
Looking for award-winning gift boxes filled with artisan foods exclusively by Minnesota makers? Then you can certainly bet on the You Betcha! Box. In 2017, founder Katie Sterns created the local gift box concept around her passions for entrepreneurialism, community building and food. With their mission to help make local gifting easy, fun and affordable, You Betcha! Box strives to highlight Minnesota's rich diversity of local food and beverages in each and every one of their eco-friendly packaged boxes. You Betcha! Box includes a "Meet a Maker" profile card in each box to share the inspiring stories behind the innovative items included.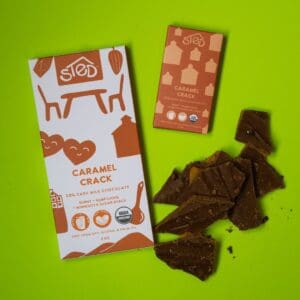 STED CHOCOLATES
Their flavors and ingredients are global, yet Sted's chocolate is handcrafted in the lake country of northern Minnesota. Founders Kristin and Josh center their craft around the goal of having their chocolate tell the story of the hands that touched its ingredients, and they do so by having patience with the process, nurturing the ingredients and celebrating the beauty of the overall experience. Deliciously.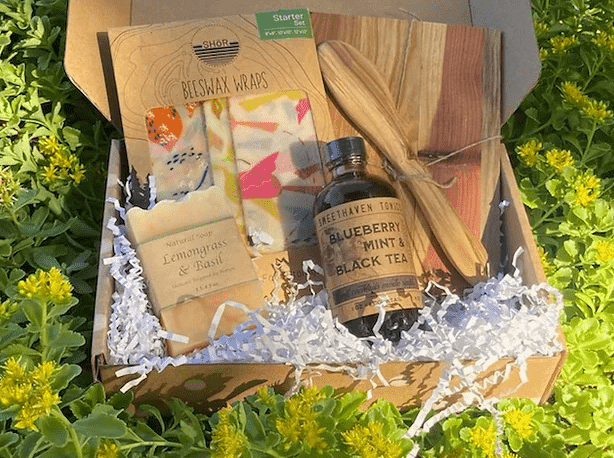 ZEITGEIST GIFTING
Zeitgeist Gifting provides custom-themed gift boxes for all occasions featuring Minnesota small business makers and brands. Born out of a difficult and transformative time for the world, Zeitgeist Gifting was founded with the idea of being a catalyst for change and creation.  With the goal of crafting a great experience for both the gift giver and receiver, Zeitgeist Gifting places emphasis on gift customization.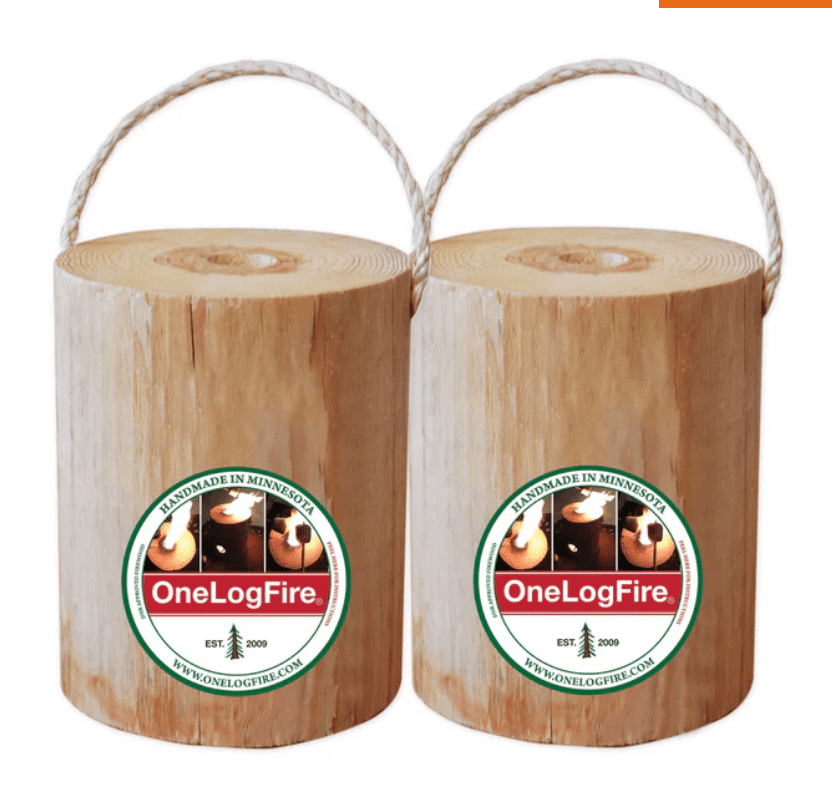 ONE LOG FIRE
Quality cut and kiln-dried, the Minnesota harvested One Log Fire is a piece of portable firewood that produces a cozy campfire experience. With the mission to recreate the joyful family campfire experiences he had at his cabin, One Log Fire founder Bill Bies created a portable campfire that is easy to set up and use. The logs come with non-toxic fire starters on the side for quick and easy lighting. Handles are also located at the top of the logs for easy transportation. Whether you need some added ambiance to your waterfront s'mores roasting and backyard barbecues, One Log Fire is the way to go.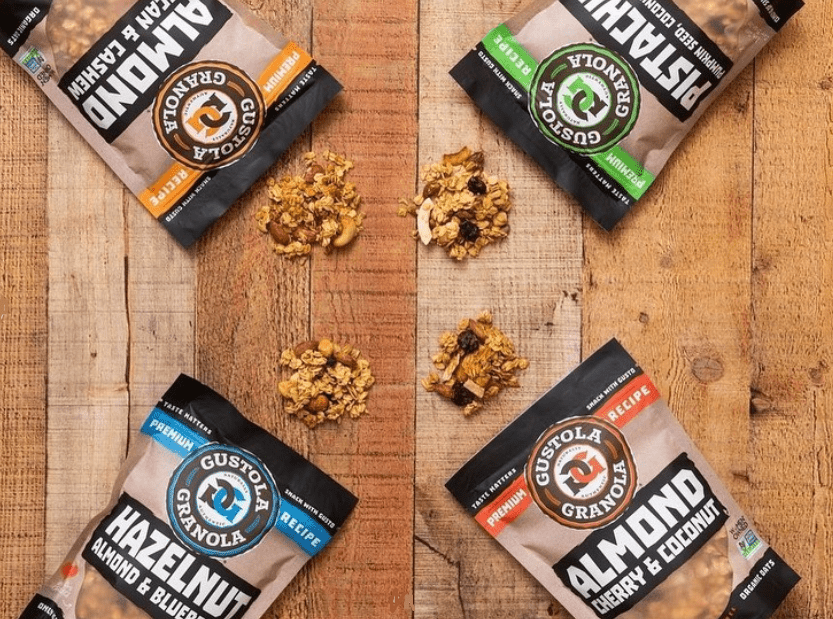 GUSTOLA GRANOLA
Looking for a quick and nourishing snack during a busy day? Or a hearty granola that's not packed with sugar? Perhaps you need to find tasty and healthy snacks for the kiddos. If this sounds familiar, Gustola Granola is for you.
Angela Gustafson, a busy mom always on the lookout for healthy snacks for her family, starts every morning with a run before her kids wake up. She needed a fast, nutritious and, most importantly, crave-worthy snack for herself and her kids. She tried a variety of recipes and eventually created this winner – Gustola Granola with organic, non-GMO oats, wheat-free and nutritious.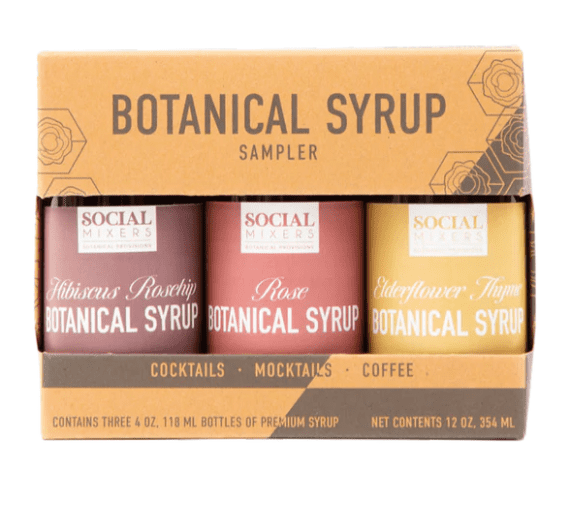 SOCIAL MIXERS
Cocktails, mocktails, natural sodas, tea, coffee – sometimes they need to be kicked up. Enter botanical simple syrups from Social Mixers. The company hand crafts the syrups using organically-sourced ingredients and fans are over the moon for their elderflower thyme, ginger lemongrass, hibiscus rosehip, lemon rosemary and rose concoctions!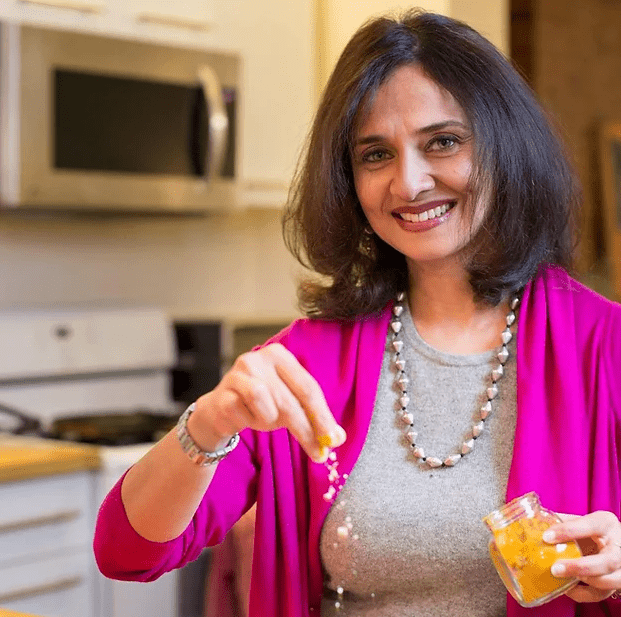 ROUTE TO INDIA
With the mission to share the wisdom and vivaciousness of Indian culture, co-founder Nalini Mehta created a snack that reflected her Ayurvedic culinary expertise – Yoga Pops. These crunchy little wonders are made from Asian water lily seeds, used for centuries in Ayurvedic medicine, Yoga Pops come in five flavors, are hand-roasted, spiced and a great alternative to popcorn.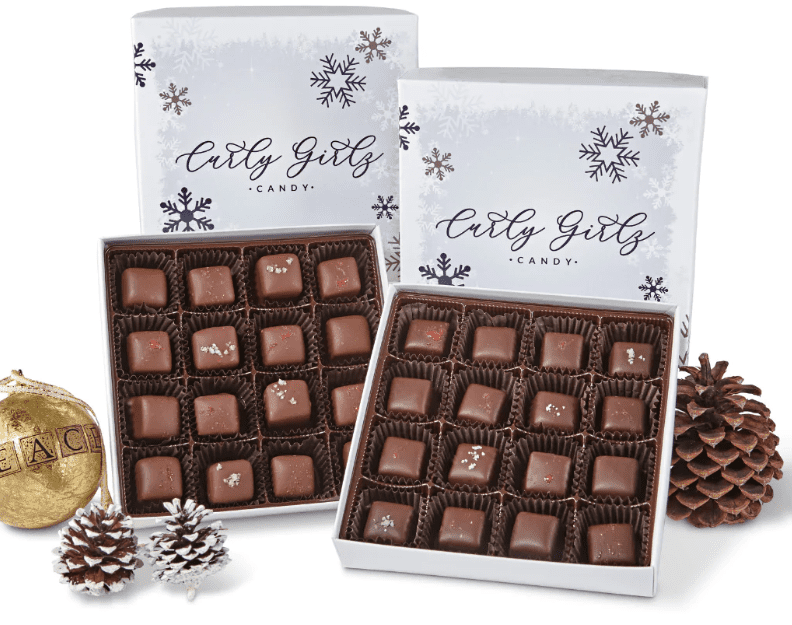 CURLY GIRLZ CANDY
For anyone wanting to indulge in delectable candy sugar-free with zero guit, Curly Girlz Candy is for you. Specializing in sugar-free chocolates, caramels, brittles, toffee and much more, founder Paula Even Trenda created the sweet treats for her candy-loving grandmother who was diabetic. Curly Girlz Candy will satisfy every chocolate lover and it's better for you!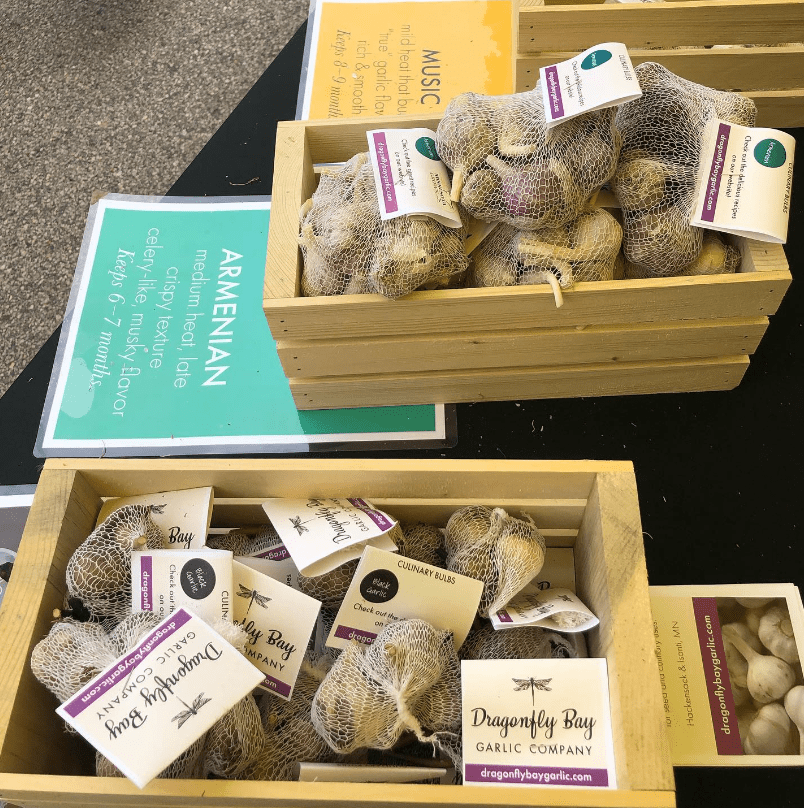 DRAGONFLY BAY GARLIC COMPANY
Most people know garlic is delicious, but fewer understand its antioxidant and anti-inflammatory properties. The Dragonfly Bay Garlic Company, founded in 2010 in Hackensack, Minnesota, sustainably grows six different cultivars of gourmet and heirloom hardneck garlic to add local kick to any savory dish.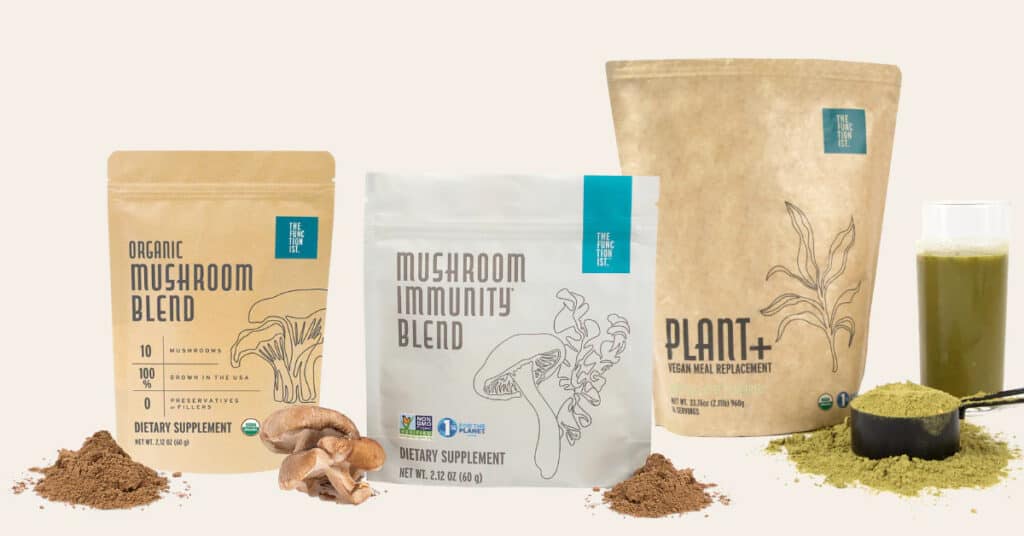 THE FUNCTIONIST FOODS
The Functionist Foods loves functional mushrooms and ingredients that provide you benefits based on science. A certified B Corp, they are committed to the most environmentally efficient use of land, resources, and carbon intensity. They continually seek suppliers that have a strong and transparent commitment to the highest social and environmental standards. They formulate, mix, package, and ship their products from right here in Minnesota.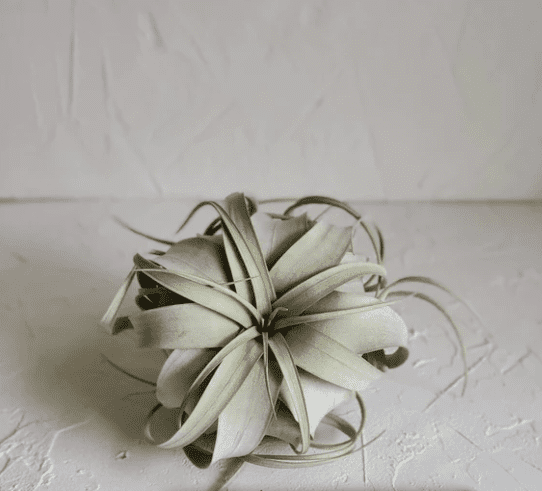 ENCHANTED GARDENS
We all want to have a friend with a green thumb – that someone who will share with us cuttings from their prized plants so we can enjoy greenery in our lives and help them grow and flourish. Now everyone can have that friend. Minnetonka's own Enchanted Gardens of Minnesota is a woman-owned and operated business providing cuttings from mother plants of a variety of greenery. Enchanted Gardens also offers beautiful artisan glass pots to pair with the plants.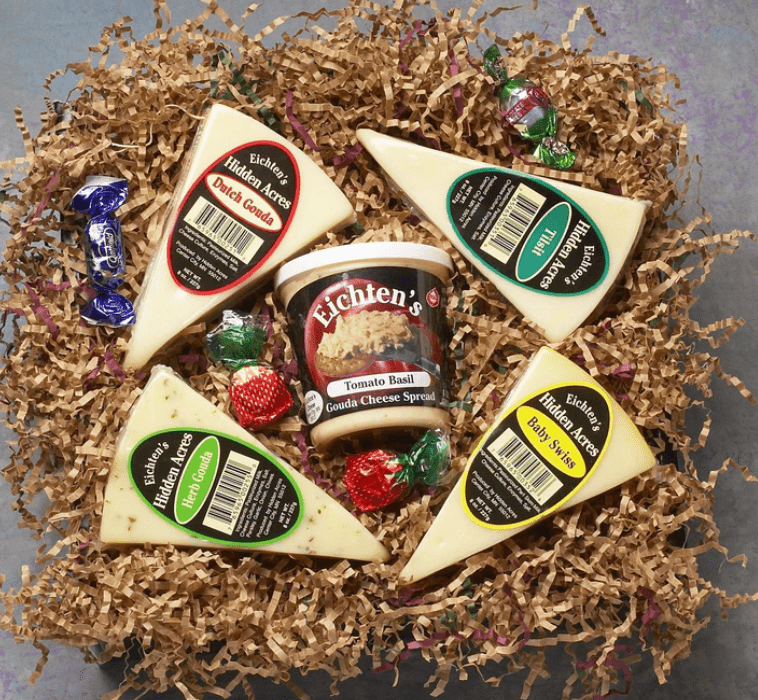 EICHTEN'S CHEESE, GIFTS AND FOOD
Founders Joe and Mary Eitchen began producing Dutch Gouda cheese in 1976. Mary then used her cheese crafting expertise to develop Tilsit cheese – now a Minnesota favorite. Generations later, the Eitchen family's brand has broadened to include artisan Gouda cheeses, specialty foods, meats and gifts. Eitchens' products are not only sold directly, but you may also recognize them as a staple at farmers markets throughout Minnesota.
Growing a Made in Minnesota business?
If your ecommerce store is focused on products made or grown in Minnesota, join our GoodCarts Made in Minnesota Circle. It's FREE and GoodCarts members "recycle" traffic after customers make a purchase to share exclusive discounts and get discovered by new customers shopping their "buy local" values. Learn more about how GoodCarts works and why your ecommerce store should join for FREE!
Looking for more Made in Minnesota gift ideas?
Here are some of our favorite articles and resources to help you shop local with Made in Minnesota products: