Lynne MK Morioka
The GoodCarts shop-for-good network has grown 500% in the last year, with the most recent milestone at 100 stores. Here's why
FOR IMMEDIATE RELEASE
Minneapolis, MN, August 17, 2021 – "I never set out to create a company. I set out to create a movement that would empower foodies everywhere to fight hunger in the most socially responsible way possible." – Seema Sanghavi, Cooks Who Feed
"We believe grassroots, community-based initiatives are core to resilient, vibrant local economies." – Ellen Fish, Sprout Enterprise
"There will be many ups and downs when you are a small family business. But, it is in the downs that we learn and in the ups we stay motivated and implement what we learn." – Jamie Vargas, Los Colores de la Tierra
GoodCarts is proud to put our impact retail member stores in the spotlight with our new "100 Stores, 100 Stories" showcase. We amplify their voices as they share, in their own words, their unique stories, their challenges, their inspiration, their results and the lessons they've learned.
"Sustainable products and processes, Fair Trade, buy-one-give-one, social enterprises, B Corporations — these are all categories of retail that make a positive social impact," said Steven Clift, CEO. "GoodCarts is proudly celebrating the milestone of surpassing more than 100 purpose-driven retailers in our ecommerce network. We want everyone to know about them, the differences they're making and that consumers really can make an impact by carefully choosing where they spend their dollars."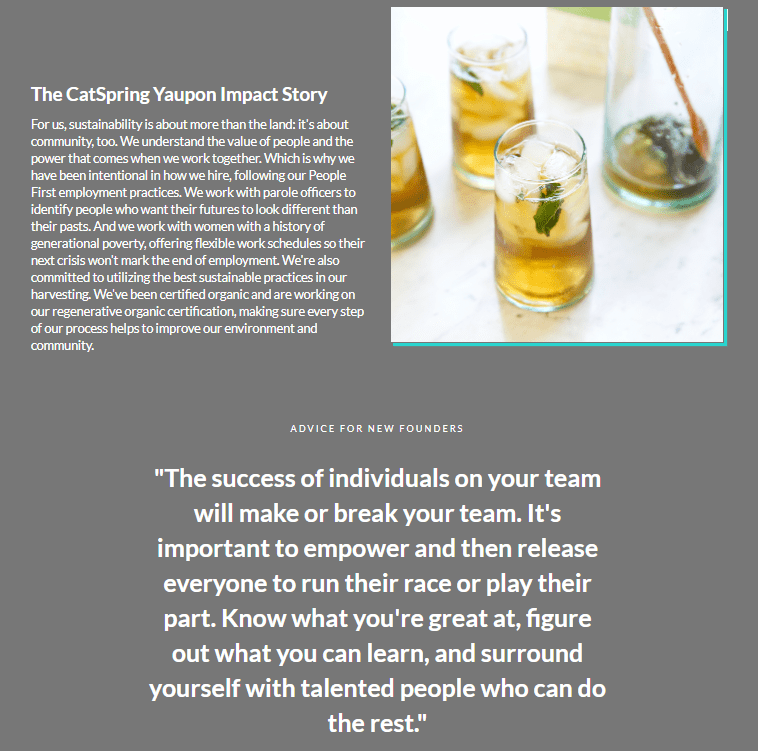 At first glance, GoodCarts is an ecommerce app that brands can use to create exclusive discounts to reach conscious consumers for free. However, GoodCarts is so much more. Our post-purchase "recycled traffic," pay-it-forward model has grown into a community of like-minded impact entrepreneurs.
"We are thrilled that the GoodCarts community has surpassed 100 stores," said Clift. "We are rapidly proving this model is effective — the impact economy grows more quickly, and these purpose-driven entrepreneurs are finding that their business expands and impact multiplies when we all work together."
"100 Stores, 100 Stories" highlights not just the stores and their products, but the social issues each addresses as well as their one-of-a-kind entrepreneurial journeys. The stories go in-depth with videos, podcasts and advice for new founders.
"GoodCarts is on a mission to help 10,000 or more purpose-driven entrepreneurs use commerce to create change," said Clift. "Consumers have spoken and overwhelmingly prefer brands to take a stand and lead with purpose. Increasingly, they are putting their money where their values are. We are working to unite purpose-driven retailers and to expand the impact economy. We hope everyone will take a few moments to meet our community of changemakers at the '100 Stores, 100 Stories' showcase: https://goodcarts.co/member
You can find GoodCarts at: https://goodcarts.co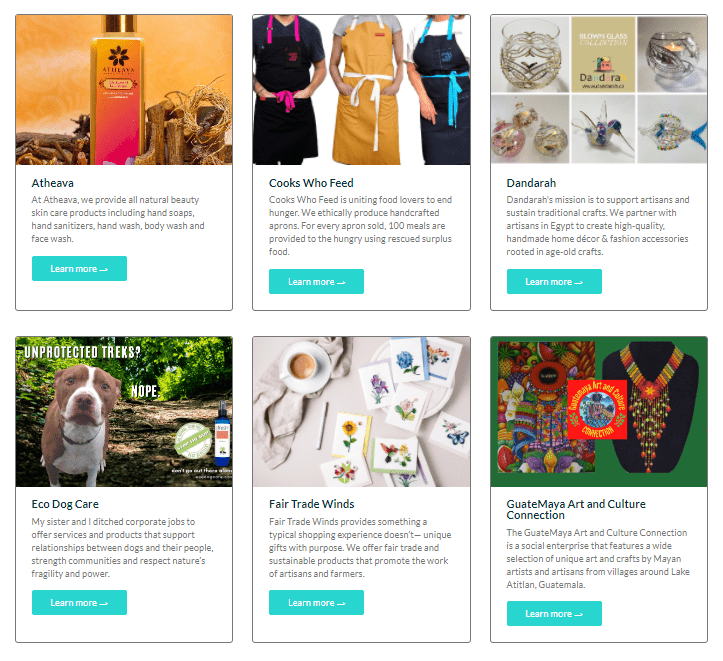 About GoodCarts
GoodCarts is the free ecommerce app for Shopify, WooCommerce and more. This pioneering "tech for good" company is rapidly making its mark and making a difference. GoodCarts allows purpose-driven retailers to grow their sales and impact with zero customer acquisition costs using post-checkout cross-promotion.
Since the launch of their Shopify app a year ago, GoodCarts quintupled its membership and greatly accelerated growth with the global explosion of ecommerce activity. As brands increasingly recognize the benefits of focusing on making a social impact and as entrepreneurs — particularly Millennials and Gen Z members — forge their own social impact path, GoodCarts provides customer acquisition, networking and skill building opportunities and broad exposure.
GoodCarts media contact: Lynne Morioka, +1 6GOODCART5, media@goodcarts.co
###