Steven Clift
Driving traffic to your Shopify store doesn't have to cost the earth. Here is a collection of ways you can boost brand visibility for free.
Getting traffic to your store is crucial if you want to increase your revenue and grow your visibility.
After all, who doesn't want more eyeballs on their products and more profit in the bank?
There's a lot of talk about paying for website traffic. But it's a common myth that it costs thousands of dollars to run all-singing, all-dancing Shopify marketing campaigns. The reality is, it doesn't. There are plenty of ways you can drive free traffic to your store.
Here are some effective ways you can get the right kind of traffic to your store without paying over the odds.
1. Social Media Shoppable Posts
Social media and ecommerce go hand-in-hand.
In fact, most social channels have a robust set of features that were created especially for ecommerce stores. Tap into these for an easy and free way to boost your brand's visibility. As well as directing traffic to your store through regular posts and updates, you can also create Shoppable posts that bring consumers straight to your product pages.
Instagram and Facebook allow you to create eye-catching posts with a built-in call-to-action directing interested shoppers to your site.
Take Room & Board, for example. They regularly include Shoppable posts on their Instagram feed. In these posts, they tag featured products for users to click on. When they do so, they're taken to a checkout page that lets them buy right away.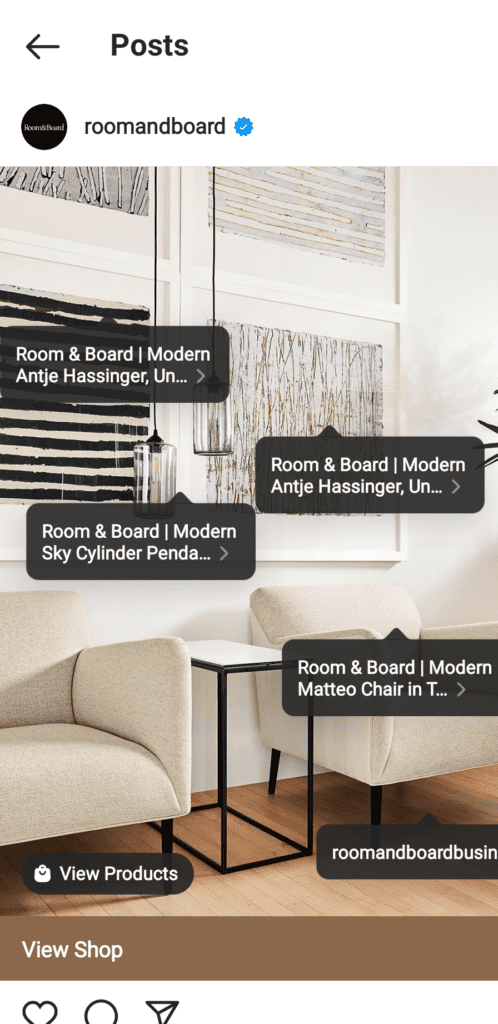 2. Email Marketing
There is a cost attached to using an email marketing provider (often minimal if your subscriber number falls within a certain bracket), but sending regular emails to customers is one of the most cost-effective ways to drive traffic to your store.
For such a small outlay, you can produce massive returns. In fact, email marketing can generate an ROI of up to 4400%. Make the most of it by sending personalized product recommendations, announcing new product launches, and offering exclusive deals to your mailing list.
In one study, 59% of respondents said ethical marketing emails help them make purchasing decisions. Your customers actively want to receive emails from you.
Allbirds is a great example of a brand that uses email marketing to their advantage. They promote their latest products to subscribers using high-quality imagery and personality.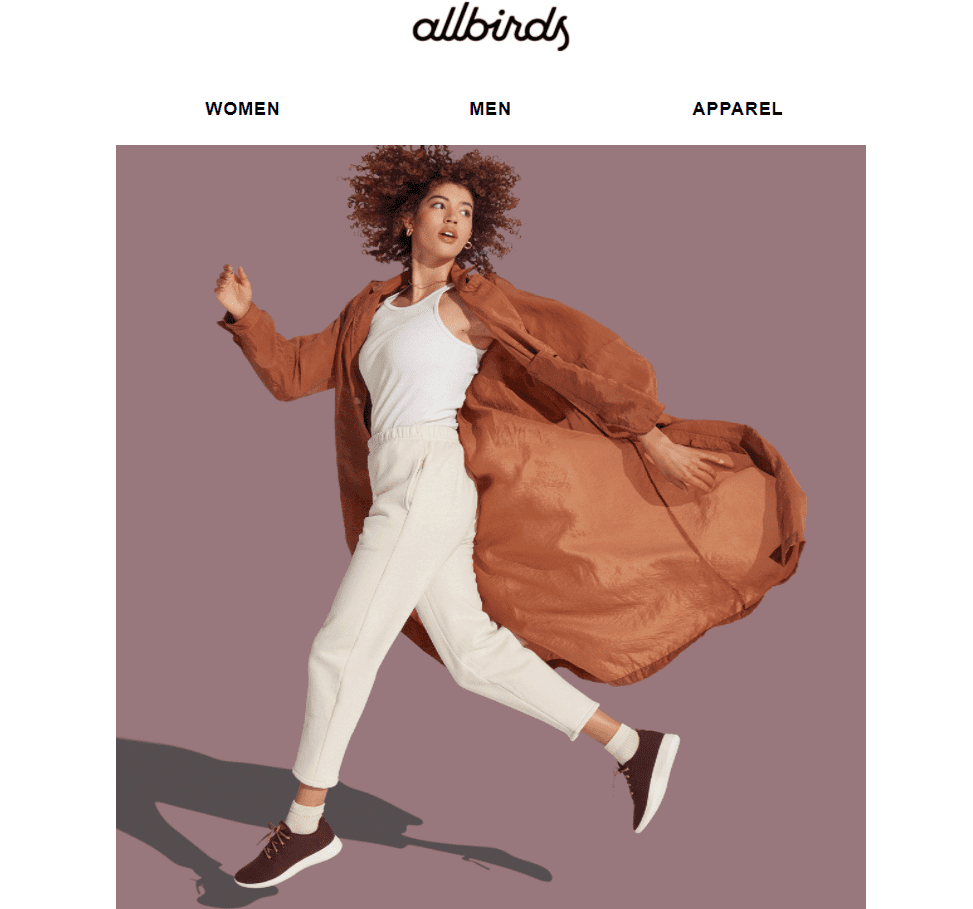 3. Optimize Your Store
Many product searches start on Google.
It's the easiest place for shoppers to spread their net to find the type of product they're looking for. Most importantly, the shoppers who are carrying out these searches have a high intent to buy (otherwise they wouldn't be performing them).
Carry out keyword research as part of your Shopify SEO strategy to make sure your products show up in relevant search results and optimize your product pages to get a slice of the Google action.
If you can make it onto the first page of Google for your chosen keyword, you'll drive a lot of free traffic, since 92% of searchers click on a page 1 result.
If you were on the hunt for a green velvet cushion and punched that term into Google, you'd probably click on one of the first few results.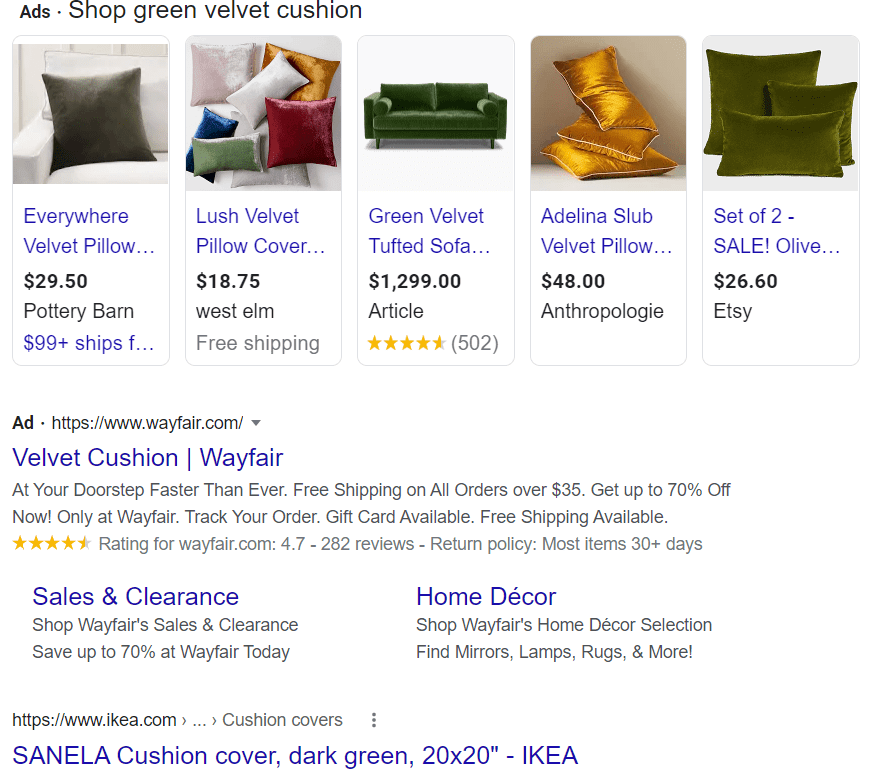 4. Content Marketing
Content marketing brings potential customers to your site through valuable, high-quality content that aligns with their search needs or interests.
Create search-optimized product guides that are sprinkled with relevant keywords, film tutorials to show your products in action, and share customer stories that attract shoppers from search engines and social media.
Take Amma's Umma, for example. They regularly publish guides and blog posts on their site that are geared towards their ideal audience. Fresh content like this keeps you in Google's good books and ensures there are plenty of opportunities for shoppers to find you.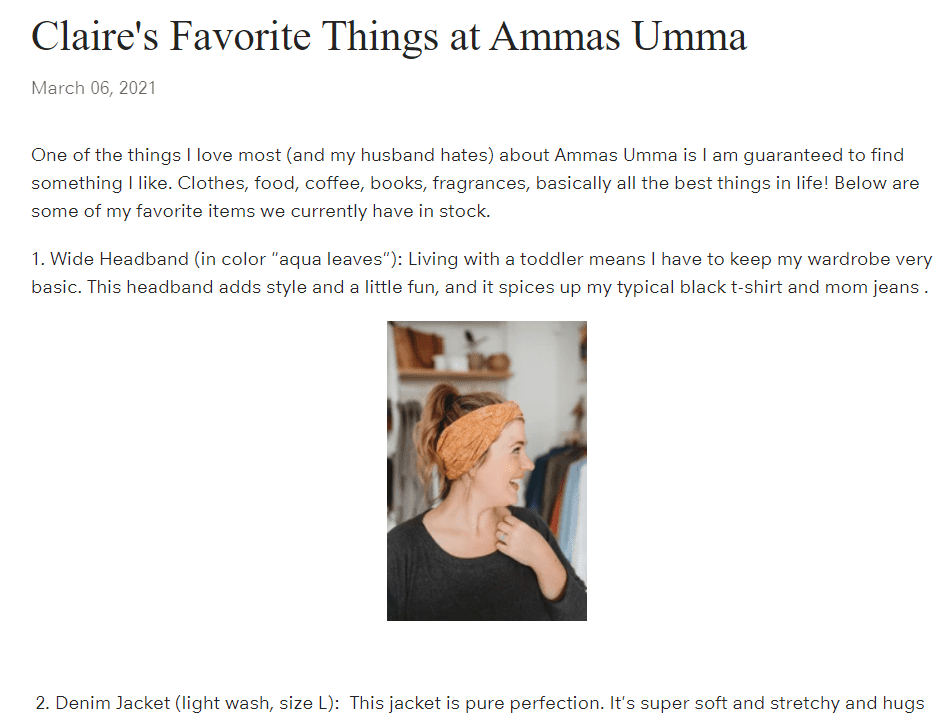 5. Partner With Other Like-Minded Stores
Like-minded shoppers buy from like-minded brands – it's as simple as that.
Team up with other sustainable stores to reach new audiences that otherwise might not have found you. You can run a contest together using a tool like Rafflecopter, guest post on each other's blogs, or give a shoutout on social media or through your email lists.
It's easy to find partners to collaborate with via GoodCarts. When you do, you can offer discounts and rewards to the loyal customers of similar brands to build your own customer base and establish trust.
Start Driving Free Traffic to Your Shopify Store Today
Driving traffic to your Shopify store doesn't have to be expensive. The techniques we've listed here go a long way in building an online community around your products and growing your overall brand visibility in search results, on social media, and in the sustainable shopping space.
---
Sign up with GoodCarts today to share traffic and grow sales with other sustainable brands.