Steven Clift
You've put your sweat, tears, and money into creating a Shopify store that's representative of your values and passions. Now it's time to grow that store. And you're unsure where to begin.
With over 1 million Shopify stores currently conducting business throughout the world, it is vital to the success of your business that you experience continual growth.
To help your mission increase its reach, we've put together the most important elements of growing your Shopify store. In implementing the resources and suggestions below, you'll give your business an opportunity for tangible, sustainable growth.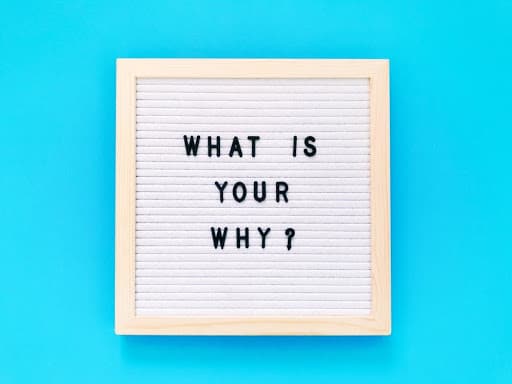 Make Your "Why" Stand Out
You know why you're selling your product—but do your customers? People want to support a business that shares their passion. Even if the product itself is simple, customers feel better about themselves when they support a business, and purchase a product, that connects them to a greater cause.
Show your potential customers that they are purchasing more than the products displayed on your page. They are investing in themselves, the planet, humankind, and a cause that resonates with them. In turn, they are also connecting their cause with yours.
Consider Kashi for example. On their homepage you'll learn that they believe:
"What you put in your body directly impacts what you get out of life. We know that by combining plant-based, nutritious ingredients in our cereal and bars we can make choosing wholesome a little easier. And we do it all while carefully considering our farmers, our food chain, and our planet. Because, after all, we're all in this together.
Who knew that a cereal brand could be so impactful? This entices the reader to purchase Kashi because it is good for them, and it is good for the planet. It also gives the impression that Kashi and the consumer belong to a shared community.
When you share your passion behind selling your products, and why it is essential for every person to partake, you sell a cause rather than a product or service.
Your customers will feel loyal to the values you share—and that loyalty will bring them back to purchase with you again.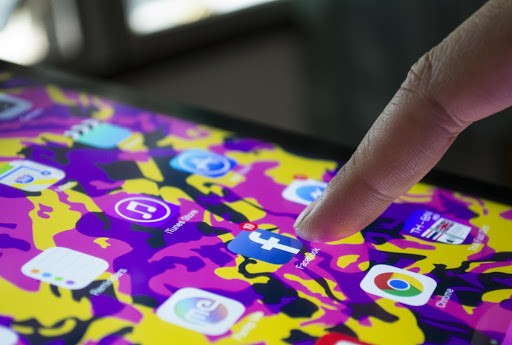 Utilize Social Media Platforms
Nearly 70% of U.S. adults are on Facebook. Combine that with more than one-third of Americans on Instagram and LinkedIn, and you can use social media to market your Shopify store to reach millions of potential customers quickly and affordably.
Generate ads on social media. This is highly effective in reaching potential customers outside of your friends circle. Select your window of time and your target demographic, and Facebook or LinkedIn will do the rest. The cost for Facebook ads can be minimal, but the payoff could be great.
Post compelling content regularly. Your social media page is a way to market your purpose, passion, and vision. It is important to keep your content marketing fresh and intriguing in order to keep your audience engaged, drive traffic,  and create opportunities to convert followers to customers over time.
Use eye-catching images. Include a clear, vibrant image with each post. In social media, catching your reader's eye is the first step. Choose images that are visually appealing and support the brand image you are cultivating.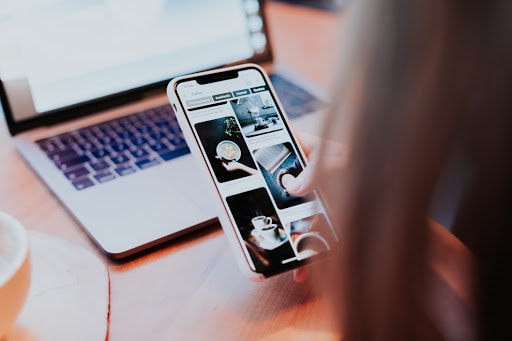 Optimize Your Shopify Site for Mobile Use
When building your Shopify store, you likely used a computer for efficiency. Everything looked perfect before you logged out. The problem? Most people will visit your store from their mobile device. Not from a computer.
To ensure you are putting your best foot forward to every potential customer, visit your store from your phone and consider  the following:
Are your paragraphs the right length?  Too much text is overwhelming. Ensure your customer makes it to the buy button without retreating from burnout by breaking up the text. Shorter paragraphs make the content less intimidating, and your customer will likely stay longer.
Are your images high-quality and easy to load? When uploading your Shopify store on your mobile device, be sure that the images are clear and the videos upload quickly.
Does your content flow?  Move through your store from the perspective of a buying customer. Is your store visually appealing? As you scroll down through your products, do the images line up with the appropriate words? Are your "calls to action" easily accessible?
If you're not compelled to keep scrolling, your visitors won't be.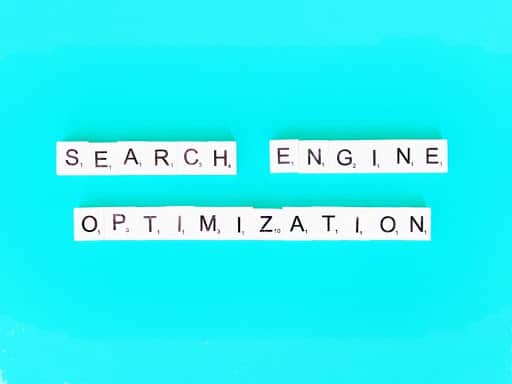 Improve Your Shopify SEO
One of the most important strategies for growing your Shopify store is getting it to rank on the most popular search engines. Here are some tips that can take you out of the search abyss—to the first page of the search results.
Is your Shopify store registered? Registering your store with Google Search Console and Bing Webmaster Tools is the first step towards optimizing your site and making your page more visible.
Does your site load quickly? Speed is one of the top measures used by search engines. The quicker the site loads, the better. To make yours faster, decrease image sizes, remove unused Shopify apps, and use fonts that are considered web-safe.
Is there enough interesting content?  The longer people stay on your site, the higher your site will rank.  Keep your content compelling, so visitors will want to stay on your page. Relevant and compelling content like blog posts, videos, product reviews, and lead magnets capture your audience and increase your SEO rankings.
Did you use relevant keywords? Find relevant and frequently searched keywords for  your brand. Ubersuggest is a great tool to use for keyword research and will help you drive the most organic traffic to your store.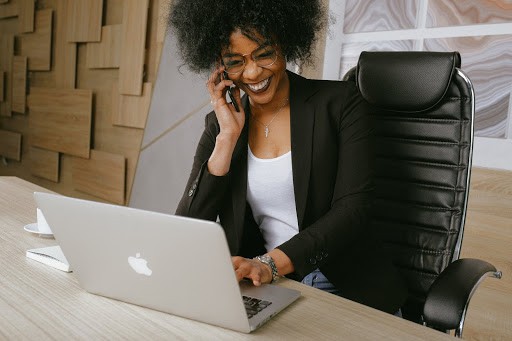 Keep Your Customers Happy
You've already done the hard work of getting a paying customer. Since the best customer is the one who's already been sold, the question is: how do you ensure their return?
Are you following up? Your customer already feels committed to your cause. Solidify loyalty by creating a community that includes them. Monthly newsletters, email marketing, and social media posts remind them of your existence, your mission, and your shared passion.
Do your customers feel special? Every customer likes to feel valued and appreciated, so show your customers they matter by sending them special promotions throughout the year. While some promotions can and should go out to the general public, there should be some exclusive offers that are kept for your most loyal customers.
Are your customers in the loop? Each time you develop a new product or service, let your current customers know. They already know your company—and like it enough to spend money. Email each customer directly to show them what's new and how they get exclusive access as a loyal customer.
Are you trustworthy and easy to work with?  Successful businesses know customer service is essential. Buying online from a new business can be scary. Customers want to know that they can trust you to get what they want.
Be available to answer their questions and concerns with kindness and understanding. Build trust by ensuring your products are true to their product descriptions. Have an easy and efficient method of returning unwanted items. Be able and willing to provide the customer with what they need to feel satisfied whether that's a replacement product or a refund.
Great customer service is a powerful marketing tool, and it must be consistent to drive continued growth.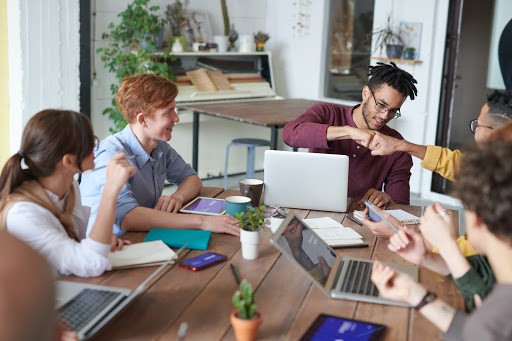 Join a Network of Shopify Stores
It is often best to work as a team—which is why it's important to find other Shopify stores who can partner with yours.
Joining a network of other stores provides you with access to potential customers and other professionals from content creators to SEO specialists who can help your store generate higher traffic and sales.
GoodCarts cross-promotes at no cost to you. GoodCarts elevates purpose-driven entrepreneurs and sustainable businesses, so they can create change in local communities and throughout the world. When you install GoodCarts's free app, they share your business with customers who have previously purchased similar products allowing you to market directly to people who share your passion without having to find them yourself.
Kollectify focuses solely on creating strong Shopify content. As the only content marketing team that specializes in the Shopify solutions ecosystem, Kollectify understands that content is king when promoting your Shopify store. Whether you wish to make your "why" standout from all the others in the room or provide product descriptions that optimize SEO and draw continuous traffic, Kollectify can help.
You've dedicated time to develop your product. It is important that you consciously design your store to promote it. By implementing many of the suggestions above, you'll give your product a true opportunity to improve many lives—and subsequently impact the world.
Want more to learn more about growing an impactful business?
Subscribe to our Impact Retail Newsletter to stay up-to-date.