Caiti
Here are our top picks for books about how to sell for good.
Have you noticed? Consumers are making demands for sustainable and ethical goods and businesses are answering their calls. Now is the time to learn how to sell for good.
The world of commerce is shifting in response to rallying cries for transparency and regard for the planet—and as conscious consumers and entrepreneurs, we are more empowered than ever to act on our values in both our personal and professional decision-making. 
2020 showed us how quickly our planet can heal when untouched by humans, if only for a moment. Moving forward, we must lead the way in shopping and establishing purpose-driven stores, supporting one another to grow our impact, and ensuring that our daily habits align with our passion for the planet and people.
To prepare you for making an even bigger difference in the world in which you strongly believe, we've put together the ultimate summer reading list with the purpose-driven impact business entrepreneur in mind.
Whether your summer entails a trip to the beach, a weekend at your favorite lakehouse or spending some quality time at home, these books will stoke the fires of your passion and refine your purpose for making positive changes in both your life and business. Even better, these books will teach you how to sell for good.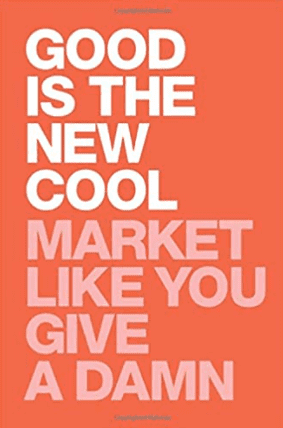 1. Good Is the New Cool: Market Like You Give a Damn by Afdhel Aziz and Bobby Jones
What do you do when the marketing strategies of old are no longer enough to satisfy the demands of a socially and ethically conscious consumer base?
Simple. You change everything—for good.
The authors of this forward-thinking guide on the future of marketing recognize the power of Millennials and Gen Z, and their growing expectations of the brands they support. They know consumers today want impressive products that are also good for the environment. It's up to us to focus our marketing on the good we do and why we do it, which for purpose-driven stores should be a welcoming transition.
Learn how to create new marketing and business models that reflect your genuine desire to make an impact, while also growing your brand.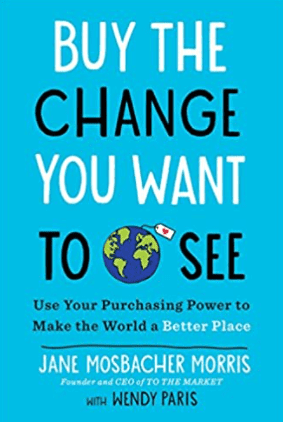 2. Buy the Change You Want to See by Jane Mosbacher Morris and Wendy Paris
How can you change the world by shopping? Begin by purchasing this book.
The authors give you all the information you need to make thoughtful decisions about how and what you buy, so that you can make an impact on the most vulnerable communities around the world—one purchase at a time.
As consumers, we have the power to choose everyday to support the health of our planet and the people who live here. This book will guide you in making those choices clear, and giving you greater insight into the effects those choices have.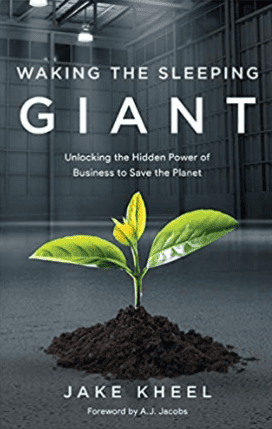 "Corporate leaders need to see that sustainability is not an obstacle to their financial success, but often, the key to achieving it." – Jake Kheel
In his book, Jake Kheel provides a convincing argument on how sustainability is actually the answer to achieving sustainable growth in a company—not the problem.
Using powerful case studies to support his theories, as well as his own experiences working for a private company in the Dominican Republic for 16 years, Kheel has learned about how to solve environmental problems within the context of a business. In other words, Kheel learned how to sell for good.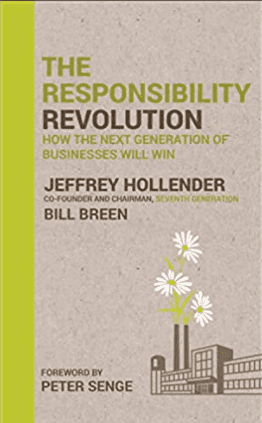 4. The Responsibility Revolution: How the Next Generation of Businesses Will Win by Jeffrey Hollender and Bill Breen
Jeffrey Hollender, co-founder of Seventh Generation, Inc. the country's leading brand of environmentally-friendly household products, and Bill Breen wrote this unique and powerful book for entrepreneurs, leaders and changemakers.
In it they provide simple strategies and insights from other business leaders for building a brand that commits to social and environmental responsibility—and strongly upholds that commitment.
Learn from the leaders of companies like Patagonia, Timberland, Etsy and IBM, on how to establish a "good company" that is honest, impactful and incredibly successful.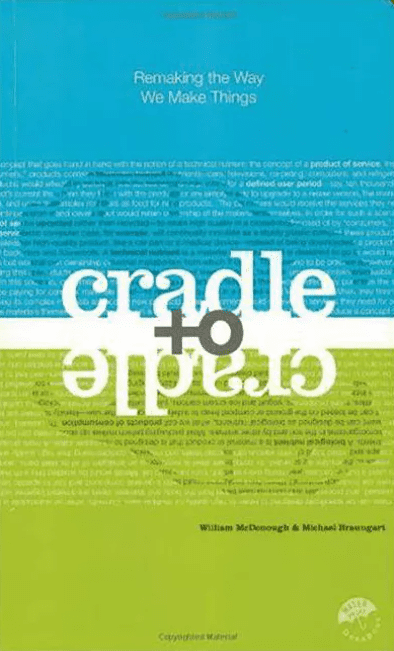 5. Cradle to Cradle: Remaking the Way We Make Things by William McDonough & Michael Braungart
Cradle to Cradle is a classic when it comes to books on sustainability, but the authors' forward-thinking ideas are still incredibly relevant today.
Architect William McDonough and chemist Michael Braungart challenge the industrial era "cradle to grave" manufacturing model that deems pollution and waste an unavoidable by-product of successful business. Instead, they embrace the idea that "waste equals food" and promotes a new model in which products are designed to be redesigned at their outset.
If you believe yourself to be an innovator that thinks and creates with a sustainable and ethical conscience, this book is a must-have.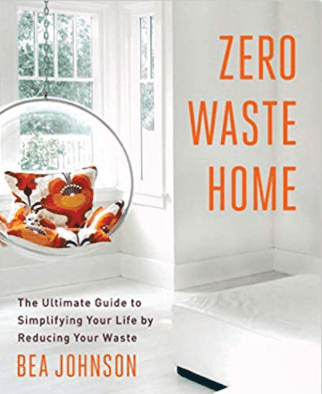 6. Zero Waste Home by Bea Johnson
Bea Johnson is "the mother of the zero waste lifestyle movement." —CNN
What began as a "waste-free living" movement became a series of valuable and practical tools for minimizing your footprint and simplifying your life.
In her book, Bea Johnson shares how-to advice and insights from her own personal experience, that will help you save money, improve your health and contribute to a brighter and healthier planet.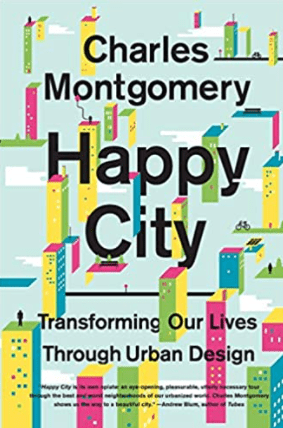 7. Happy City by Charles Montgomery
Award-winning journalist Charles Montgomery is on a mission to answer such questions as, "Is urban living better or worse for our happiness and are subways, sidewalks and tower dwelling an improvement on the car-dependence of sprawl?"
Take a journey through some of the world's most dynamic cities and meet some of the visionaries who transformed their cities to support the happiness of their population.
Happy City includes rich history and new insights from psychology, neuroscience and Montgomery's own urban experiments, and is essential to understanding and improving our own communities.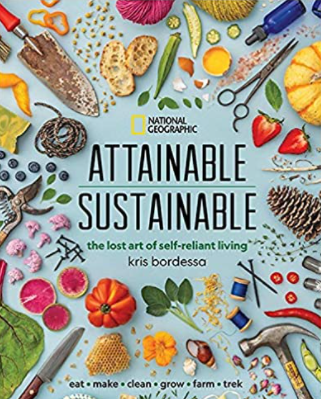 8. Attainable Sustainable: The Lost Art of Self Reliant Living by Kris Bordessa
Looking for an easy summer read that will inspire you to change your life, and give you simple steps to do so? This book is for you.
This beautifully crafted picture book provides you with delicious recipes, natural remedies, gardening tips and DIY crafts that are designed to make sustainable living "fun, real and easy."
If you've pondered starting your own garden, joining the chicken-raising craze, learning to quilt, better utilizing recycled material, or creating safe and effective natural cleaning products, then you will find this book both entertaining and life-changing.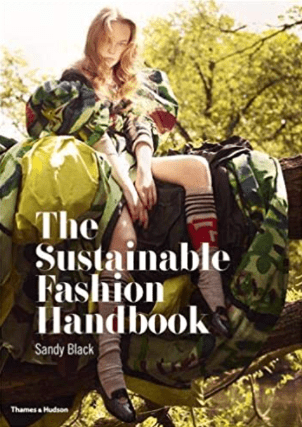 9. The Sustainable Fashion Handbook by Sandy Black
It's no secret that there is an incredible amount of waste and harmful practices within the fashion industry. One of the most powerful steps you can take in supporting the health of our planet and fellow inhabitants is to better understand the industry and how we ultimately contribute to its negative environmental and social impact.
Sandy Black provides one of the most detailed and comprehensive books on the subject of sustainable fashion. With a range of diverse perspectives from craft specialists and artists, academics, journalists, environmental and social action campaigners, representatives of global corporations and well-known designers including Stella McCartney and Vivienne Westwood, Black provides you with everything you need and more to make informed fashion decisions when it comes to ethical and sustainable fashion— and hold the fashion industry accountable.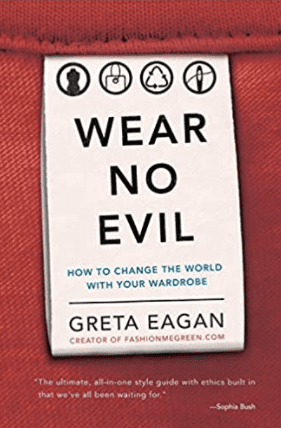 10. Wear No Evil: How to Change the World with Your Wardrobe by Greta Eagan
Looking for a style guide that promotes eco-friendly fashion? This book could be exactly what you're looking for.
This fashion-forward guide will help you reboot your shopping habits, walk you through the process of cleansing your closet and help you to find natural beauty remedies for your face, hair, skin and nails that improve the look and health of you and the planet.
If you're ready to embrace conscious living, and do so in style, let this fun and inspiring book be your guide.
Looking for more eco-friendly fashion knowledge? Check these books out!
The Conscious Closet: The Revolutionary Guide to Looking Good While Doing Good by Elizabeth L. Cline
Slow Fashion: Aesthetics Meets Ethics by Safia Minney
Naked Fashion: The New Sustainable Fashion Revolution by Safia Minney
To Die for: Is Fashion Wearing Out the World? By Lucy Siegle
Wardrobe Crisis: How We Went from Sunday Best to Fast Fashion by Clare Press