Steven Clift
Ready to make some New Year's resolutions? Here are some of the ecommerce trends you should watch in 2022.
2021 was the year the world started to stretch, yawn and wake up from pandemic restrictions. The past 12 months have brought ecommerce brands plenty of ups (most online retailers experienced a boost when physical stores closed) and downs (the less said about supply chains the better!)
Eager to get ready for the coming year and embrace all the opportunities that 2022 could bring? In this article, we'll whip through some of the key ecommerce trends we've seen emerging for mission-led brands. Let's do this.
1. Renewed Focus on Consumer Data Privacy
One of the ecommerce trends to watch is privacy concerns. Consumer data privacy is hotter than ever. Customers are increasingly aware of how data is being used — and their demand for more control is finally being recognized. The result? Improved UX (user experience) around direct control of permissions (iOS15 took a notable stand on this, leading with the app, email, and third-party privacy). We're also seeing the demise of third-party cookies.
All of these changes will impact businesses that depend upon digital marketing — but it's important to remember that these challenges are the result of consumer demand. Rather than seeing increased restrictions around privacy and data as a problem, reframe it as an opportunity to demonstrate brand values through ethical handling of data. Focus on transparency — tell your customers you'd like to know more about them so that you can provide a more relevant experience. We're about to see a big rise in the appreciation of zero-party data, so start making plans for its creative collection in 2022.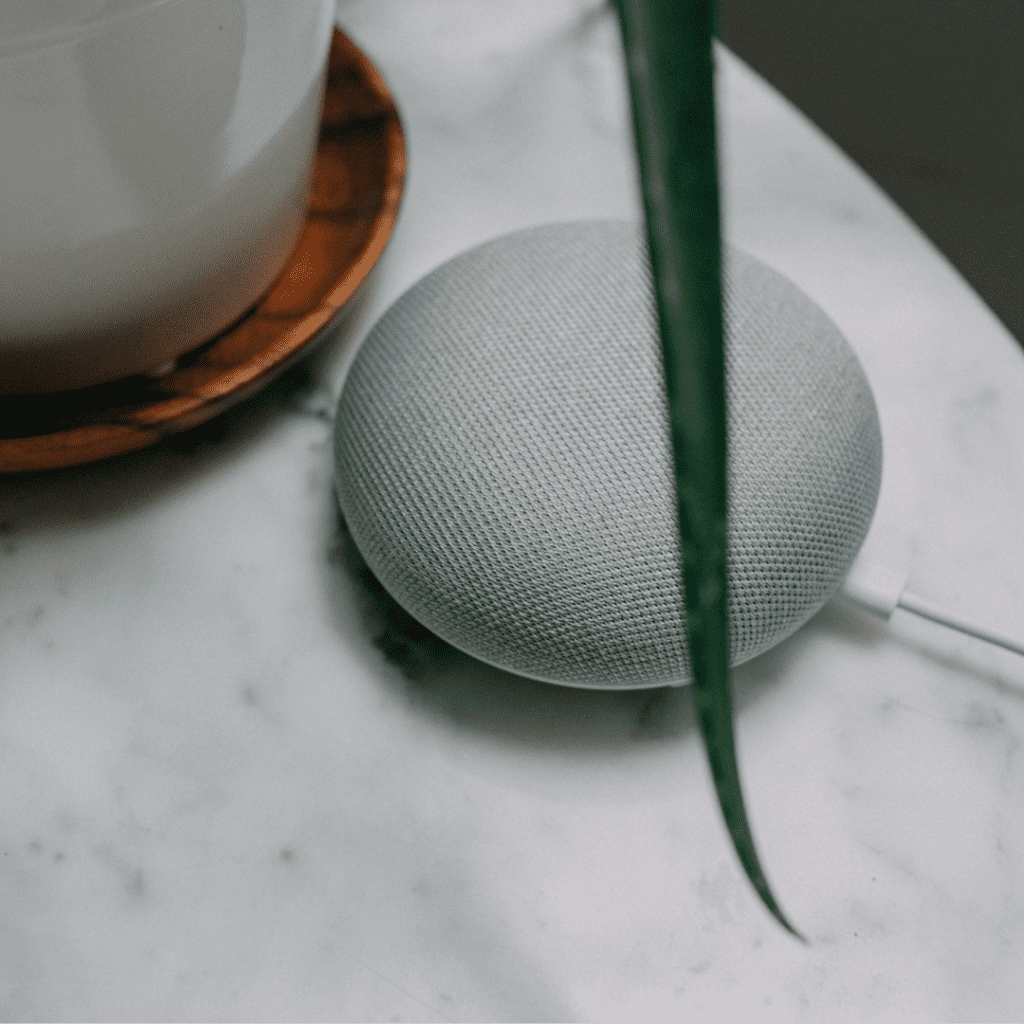 2. The Continued Growth of Voice Search
Voice search continues to become more established and familiar. One-third of the United States population use voice search features and 71 percent of consumers suggest they would prefer to conduct queries by voice instead of typing.
Why is this an important trend for mission-led brands to jump on? The 25-49 year old demographic is the most likely to perform daily voice searches. This group is followed closely by 18-24-year-olds. This suggests a good overlap with the target demographic of most purpose-driven brands, and also indicates the likelihood of this trend becoming an established norm in our industry's future. Looking to capitalize on mobile sales? Voice search helps to optimize the mobile shopping experience, and with more mobile traffic likely to come your way in 2022, it's a smart place to focus.
3. Increase in "Buy Now, Pay Later"
Splitting payments for online purchases across a number of months is rising in popularity. Ecommerce trends such as this one raise some questions. Can these "buy now, pay later"(BNPL) plans be ethical? Many have come under a lot of fire for negatively impacting credit scores and encouraging irresponsible spending or overconsumption.
Certain providers are wise to these issues and actively aim to make a difference in this space. Buy now, pay later solution, Sezzle, a Certified B Corp, is a great example of a provider that goes above and beyond, empowering people to opt-in to reporting to instead rebuild and improve their credit scores. BNPL solutions have also been known to favor mission-led enterprises when it comes to the funding that they offer to businesses.
There's also an argument to suggest that BNPL solutions give more democratic access to sustainable or higher quality (longer lasting) products — which may be beyond the reach of many in the absence of the ability to spread the payments.
4. The Importance of Social Commerce
We can also expect to see the continued rise of social commerce in 2022. Social media is an intrinsic part of modern life, and the ability to discover and buy products within these channels is a highly appealing prospect for many consumers. Enter, social commerce!
Why is this trend important for ethical brands to embrace? Mindful customers will typically have more questions and demand a more immediate and direct connection or response from the brands they support. It makes sense to streamline the purchase pathway and enable the sale in the same channel in which questions are being answered.
Social commerce also helps your brand to enable more sales as it builds up its community, collaborating with other like-minded brands and sharing the experiences of your happy customers. GoodCarts can also help when it comes to establishing deeper connections and mutual support between aligned ethical brands as our members intentionally follow each other across social media, from Instagram to now TikTok — learn how.
5. The Value of Authentic Content
Expect to see brands doubling down on their content creation in 2022. Customers increasingly want to engage with a brand beyond their product – and content is a great way to connect in this manner!
To stand out here and really see the benefits, you need to show real authenticity with your content marketing. If you're a specialist brand (and most ethical brands are!) then this is a great opportunity to showcase your expertise. Mission-led brands can really lean into this trend to tell the story of their wider purpose and share the impact you're having on real communities and causes.
6. Shopping With Purpose
This trend should be music to any mission-led brand's ears! The impact of the pandemic saw a real upward shift in the conscious consumer spending index, as people looked for more ways to help their fellow humans.
The growing influence of important social causes such as Black Lives Matter also saw an impact in the way that people chose to shop, with many looking to support certain communities through their purchases (for example, actively choosing to show support for Black-owned businesses).
As ever, be mindful of the damaging effects of inauthentic cause marketing, but largely, leading with your mission as a core reason to support your brand in 2022 should be a dependable tactic.
7. DTC Versus Marketplace Tension
2022 also promises to be a make-or-break year for brands looking to establish direct consumer sales and avoid the limitations of marketplace-only access to potential customers.
What are the considerations here for ethical brands? There are certainly some decisions to be made around shipping speed versus sustainability tension. Finding more sustainable 3PLs that can operate at scale will be essential if brand values are to be honored.
Whether selling direct or via a marketplace, increasing ad pricing promises to make traditional methods of acquiring customers a costly endeavor in 2022. This is leading to a growing desire for innovation that helps brands win customers in new ways. If you're looking innovative and free, GoodCarts is here to help you reach perfectly aligned new audiences in 2022 and far beyond.
2022: Let's Do This
Ecommerce is riding high as we close out the year. Whatever ecommerce trends rise and fall, ethical, sustainable, mission-led businesses will remain in high demand in 2022. Brands that are focused on doing the right thing for people and the planet are already in the right lane for success.
Make 2022 the year you team up and win with other ethical retailers: register with GoodCarts and enjoy free co-promotion.