Lynne MK Morioka
With a degree in textile science, fashion merchandising and product development, Megan Graham worked her way up the creative strategy ladder into the world of fashion (at Vogue) and international travel (at Conde Nast). 
In 2020, inspired by her travel experiences, she was motivated to tackle the unsustainable offerings in the toiletries market. She launched Ries, a company committed to reducing plastic waste with travel-sized toiletry containers made from Earth-friendly materials. The reusable, refillable vessels are the first offering from the company committed to creating luxurious and convenient solutions to unique beauty and self-care needs.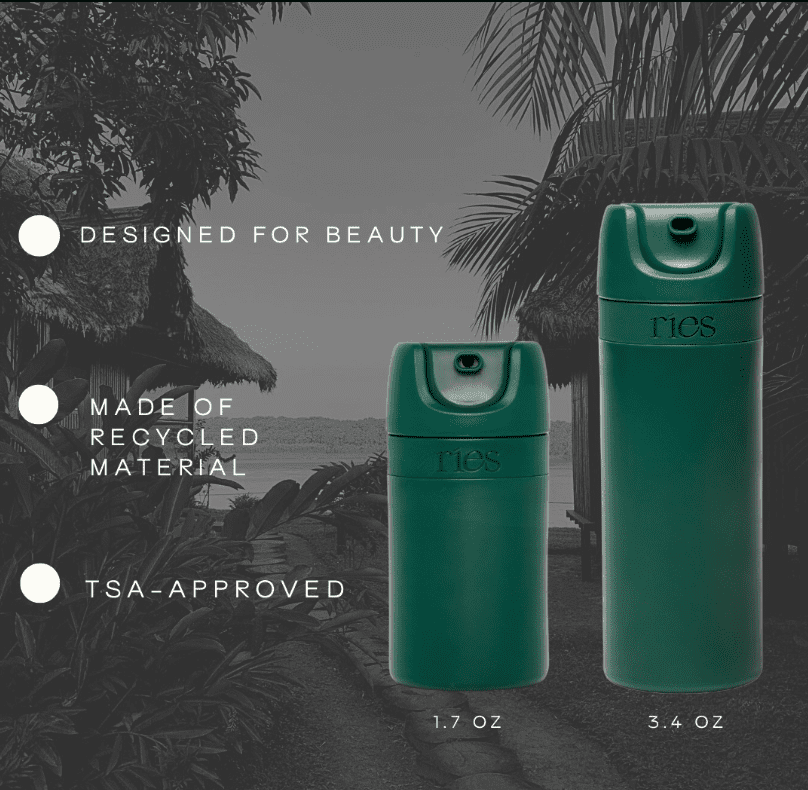 In November 2021, Megan competed in Operation HOPE's One Million Black Business Initiative (1MBB) pitch competition. She won $10,000 cash and endless opportunities through the program to benefit from business training, personalized coaching and industry experts. She is just one of thousands of Black entrepreneurs and aspiring business owners benefitting from assistance from Operation HOPE and the 1MBB team.
The goal of the 1MBB initiative is to impact the creation and expansion of one million Black-owned businesses in the United States by 2030 (that's only eight years into the future, by the way). The program is designed to help current and future Black business owners get started with a solid foundation or scale up their existing operations.
Through resources like workshops, small business coaching and expert volunteers, new opportunities are created for aspiring Black small business owners and entrepreneurs.
GoodCarts is proud to partner with Operation HOPE in support of the 1MBB initiative! 

Through our partnership, we are committed to training 1MBB business coaches on the GoodCarts system, growing our Black-owned retail brands circle, highlighting the 1MBB initiative with current and future GoodCarts members and collaborating on future outreach, training, networking and internship opportunities. 
Since the beginning of 2020, Black business ownership has risen exponentially – by some accounts as much as nearly 40 percent. Partnering with Operation HOPE provides business owners the tools and training to help improve the chances for success. 

The nonprofit organization was founded in 1992 and has spent decades working to disrupt poverty and empower inclusion for people with low- and moderate-incomes. Their annual meeting – The HOPE Global Forum – gathers worldwide leaders from government, community and private sectors to galvanize thought and action around building an economy that works for everyone – particularly underserved communities.
The 2021 HOPE Global Forum featured conversations with such luminaries as Shopify President Harley Finkelstein, PayPal CEO Dan Schulman, Etsy CEO Josh Silverman, Khan Academy founder Sal Khan, Ambassador Andrew Young, FDIC chair Jelena McWilliams and many more. You can see the informative and inspirational videos of these important conversations here. 
Team GoodCarts is excited to be part of our collaboration with Operation HOPE as part of their 1MBB initiative. We look forward to working with their team to expand opportunities for Black-owned businesses across the United States. Stay tuned for more information on this incredible partnership.