Steven Clift
Imagine your products being unboxed! Get it? Like a subscription box?
Subscription boxes are top of mind for many working in ethical ecommerce right now. After this popular sales format saw astronomical growth over the past few years (fueled by the impact of the pandemic), the mission-led retail community has been rocked by the announcement of CauseBox's (aka AllTrus) bankruptcy.
CauseBox – which billed itself as a socially conscious subscription box company, sourcing products from ethical, sustainable brands – is going into liquidation with unpaid invoices of up to $1.9 million. While the enterprise was set up to help small businesses, especially those with female founders, these brands are now looking at the very real possibility of being left drastically out of pocket.
So – are subscription boxes a good idea for ethical brands? Should you be courting them to get your own products into their monthly shipments? In this article, we'll explore the opportunities (and potential risks) of selling as a third-party merchant via subscription boxes.
Learn if this kind of partnership might be a good fit for your own business, and discover some of the best practices that can help you achieve your goals.
Subscription Boxes from the Very Beginning
As a model, subscription-based selling has been with us for longer than you might realize. Millions of people in the 1800s, for example, were used to paying a regular subscription fee for fresh milk – delivered to doorsteps, just like our modern day ecommerce packages or groceries.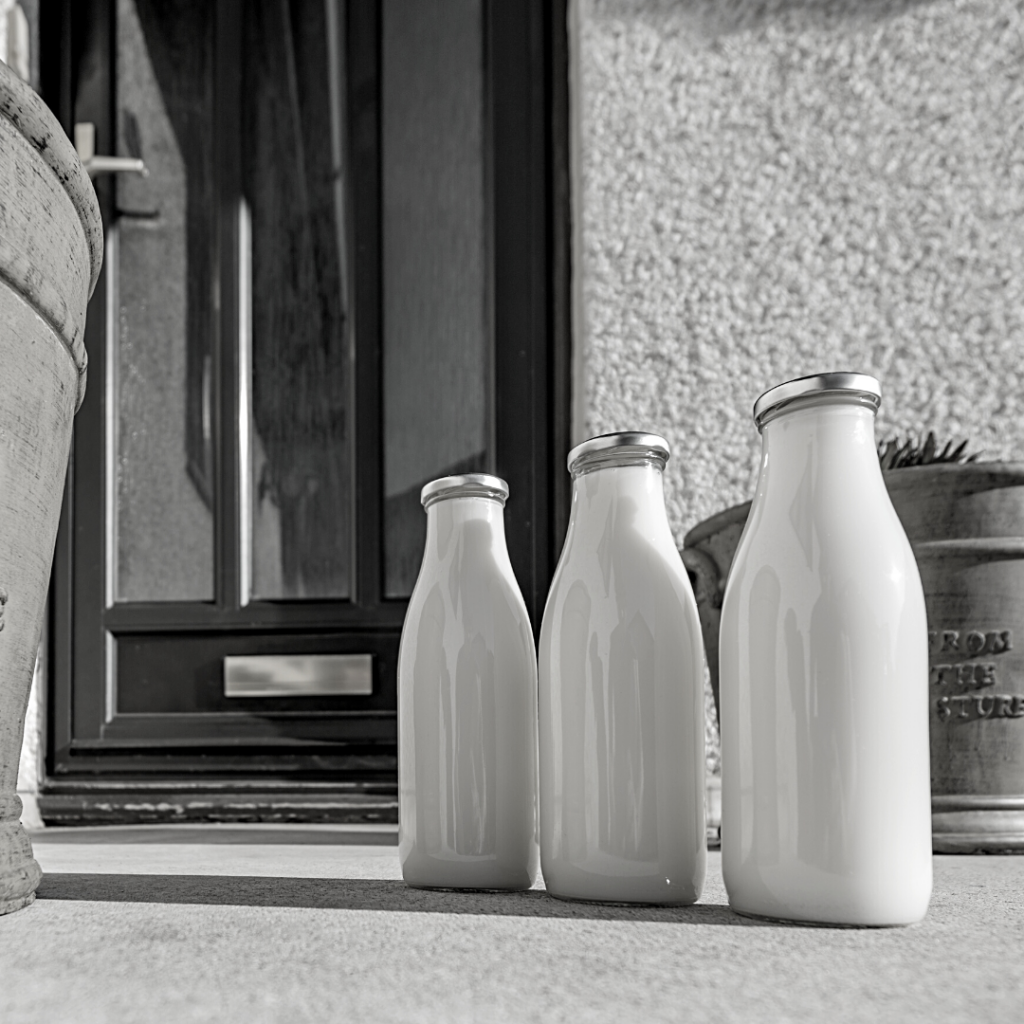 While the popularity of subscription services is rooted in convenience and practicality, in more recent years there's been an expanding range of motives. Consumers are increasingly looking for fun, indulgence, new experiences and product discovery. The subscription box industry plays strongly to these desires, as customers receive regular deliveries of curated products, all designed to surprise and delight.
The model is a popular one. More than half (54 percent) of online shoppers report having signed up to a subscription box at some stage, while 15 percent have subscribed to an ecommerce subscription within the past year alone. The pandemic appeared to drive particular interest in two key aspects of the subscription box industry – people looking for a regular treat or surprise during a difficult time, and those looking to set up replenishment systems so they didn't run out of items while brick and mortar stores were closed.
Auto-replenishment services tied to the subscription box model have grown considerably as a result – in fact, a July 2021 customer insights survey found that 79 percent of consumers expressed interest in auto-replenishment services. Meanwhile curated boxes of non-essential "nice to haves" have also seen steady growth – for example, the mighty BirchBox has now amassed over one million subscribers.
What does all this mean for businesses like yours? Subscription boxes, with their historical focus on curation, are an area in which an ethical brand has a real advantage. The Unique Selling Proposition (USP) of being a mission-led enterprise adds to the appeal of product discovery and brand storytelling that customers are looking for.
What are the Benefits of a Subscription Box Partnership?
Promoting Your Goods to New Audiences
Subscription boxes – however many units are sent out – are the perfect pathway to new consumers. Thanks to the highly curated nature of these boxes, and the buyers' expertise when it comes to understanding the wants and needs of their audience, you can be confident that your product will be landing in the hands of the ideal potential customer.
For a small business, this is a win-win situation. Not only are you standing on the shoulders of the subscription box's considerable market research, you're also effectively getting paid to have a wide range of new customers sample your product! The impact of this can be monumental – one beauty brand saw their figures leap from relatively small sales to 50,000 units of the exfoliator they had featured in a subscription box. The next year, they shipped 100,000 samples, the exfoliator became their top selling product and received 200,000 positive reviews online.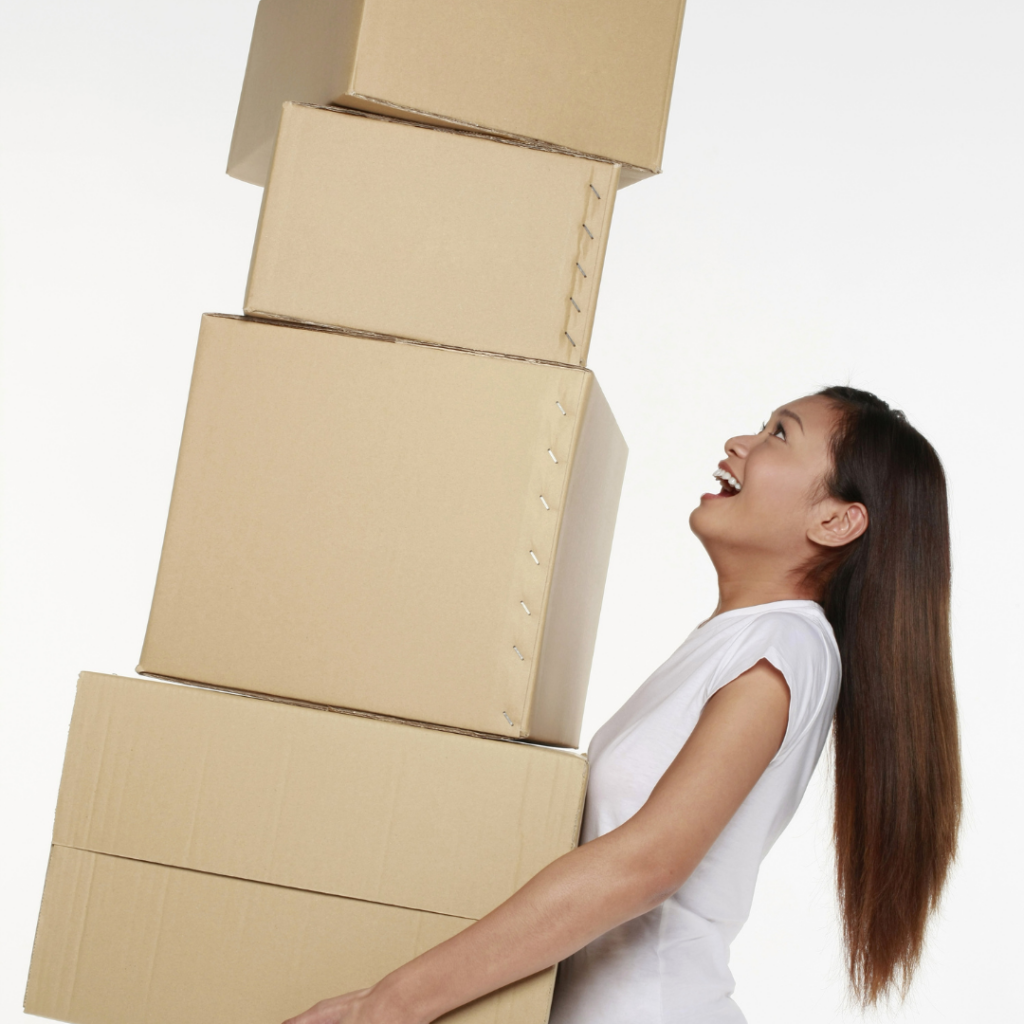 The Potential for Large, Recurring Orders
While many subscription boxes provide new products in every delivery, many will also offer customers the opportunity to select items they'd like to receive again, even on a regular basis. If you're selling CPG, this can be a real winner, with customers using the box service to be restocked with your product on a regular basis.
Not only does this provide additional revenue, it also means you can depend on a more predictable revenue flow, with larger orders placed in advance and ongoing agreements to ensure continuity of your service.
A Great Launch Platform for New Products
Looking to launch new or exclusive products? Many subscription boxes specialize in sending out sample sizes, and this can be a great way to get fast feedback at scale. As previously mentioned, you can be sure that the audience experiencing your product is well aligned in terms of market fit, so the reception you receive should be especially illuminating.
Fantastic Fit for DTCs
DTC brands looking to connect directly with new consumers are a particularly good fit for inclusion within subscription boxes. From the customer and business perspective, they're getting access to a product they may not have seen elsewhere. From a brand perspective, you're laying the foundations for an ongoing relationship with consumers who are already showing a preference for ecommerce-based sales.
What Are the Risks of a Subscription Box Partnership?
As with all business ventures, you have to take the rough with the smooth. What are the potential pitfalls when dipping your toe in the waters of subscription box sales? Of course, there's always an element of risk with bulk wholesales – if you're supplying products upfront without payment, and the company in question goes under, as in the case of CauseBox, you could be unlikely to recoup your losses.

Arguably, this is a very minor risk – although with devastating potential. According to Forbes, at least one small business is owed $400,000 by CauseBox, leaving them on the verge of insolvency. And seven other brands claim to be owed $100,000 or more. You can see some of the impact on merchants and customers alike playing out in real time here on Reddit and Facebook.
While disastrous cases like this probably shouldn't dissuade you from getting involved in an exciting opportunity, it's still a good reminder to dig into the details of your contract to ensure that you're mitigating any risks surrounding payment and delivery.
Another important consideration to keep in mind are the financial implications of offering a significant discount to the subscription box company, in return for a bulk order and the additional exposure your brand will receive. The benefits of inclusion are clear, but without a clear understanding of your margins, it could be easy to get lured into a hefty discount. What if the venture doesn't attract the interest you'd projected?
Finally, boosted brand awareness cuts both ways. If your product is well received, you'll reap the rewards. But if, for some reason, the inclusion doesn't land in the way you or the buyer hoped it would, you could be exposed to heightened negative publicity on social channels and via reviews.
Some Best Practices for Getting Your Brand into Subscription Boxes
Okay, so let's assume you're taking the plunge! What are some of the best ways to ensure that you not only get your product into subscription boxes, but get the very best results from doing so?
1. Think About What Your Product Truly Offers
Subscription boxes are bought by consumers who are looking for something different, unique and exciting. What does your chosen product offer that will surprise or delight them? Is it a good representation of your brand? Can it act as an ambassador, telling the story of your values and encouraging customers to seek out more about your business?
2. Find Alignment Between Your Business and a Potential Retailer
Working within a niche vertical such as vegan, environmental or sustainability-focused products can offer a real advantage. Look for subscription box businesses that demonstrate matching values and a well-matched audience.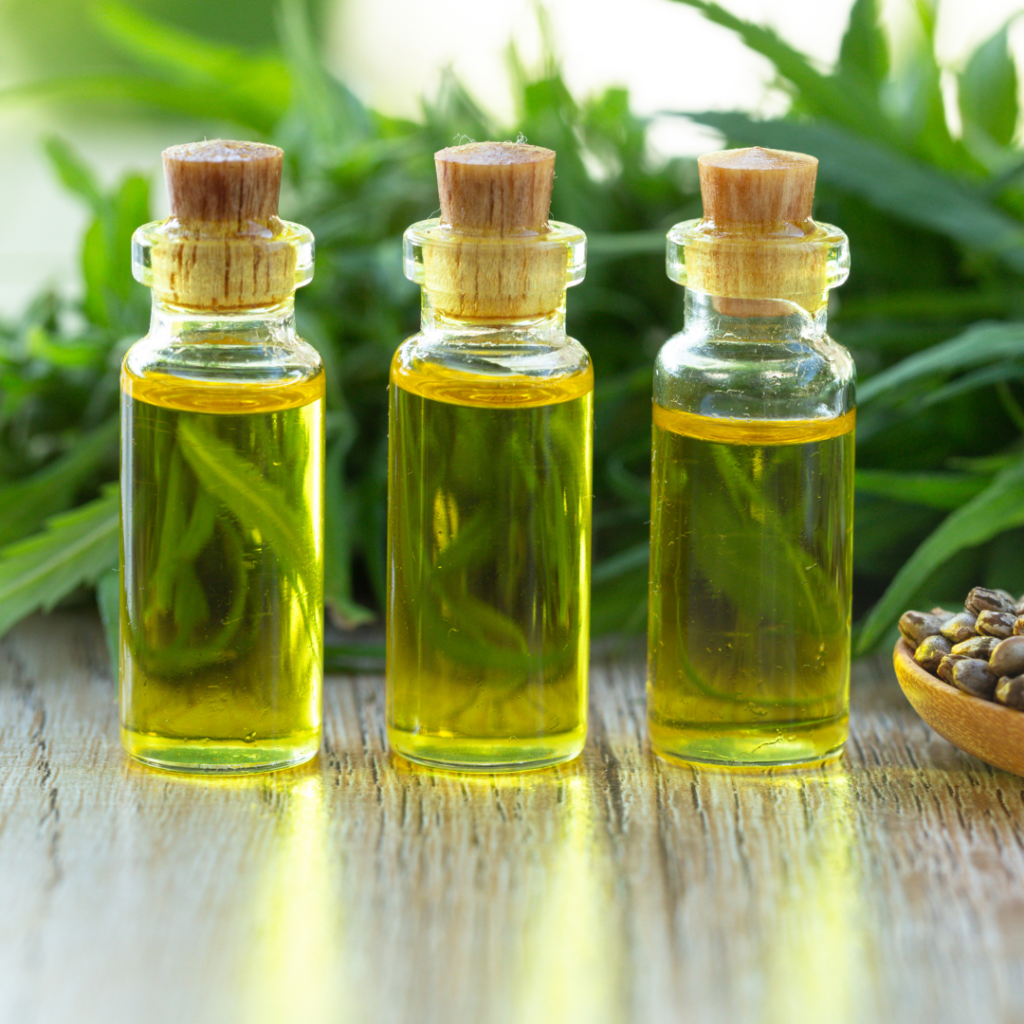 3. Start a Conversation and Send Samples
Buyers are under a lot of pressure to make the right decisions when it comes to the products that go into their boxes. Make the choice as easy as possible for them by putting time and effort into the relationship. Be ready to answer questions, provide additional information and really show off all your brand has to offer. You can either reach out directly or go through a matchmaking service, such as RangeMe.
4. Be Prepared to Get Transparent
Subscription boxes take their responsibility to their customers very seriously – quality is of paramount importance, and as a result, they tend to thoroughly vet brands that are included.
Be prepared to show full transparency within your supply chain and demonstrate your CSG policies. For example, Birchbox ​​complies with the California Transparency in Supply Chains Act and will conduct spot checks of suppliers' warehouses and other facilities.
5. Consider Whether You Want to Offer Exclusivity
Think about your strategy when it comes to distribution. Are you looking to get maximum reach, with items in as many different boxes as possible? Or are you looking to court a very specific audience, enhancing your offer to that one perfectly aligned subscription box by offering exclusive access to your products?
6. Be Ready to Pitch
Buyers for subscription boxes are typically risk averse (there's a lot riding on the choices that they make!). As a result, they will need to be completely convinced that your product will be a good fit and well received. Pitching your product is a chance to sell the story of your item and brand, so don't feel you need to shy away from the bigger picture.
Some of Our Favorite Ethical Subscription Boxes (And Why We Love Them)
If you're looking for a little inspiration when it comes to great mission-led, ethical subscription boxes, here's a round up of some of our favorites. Which would be a good fit for one of your products?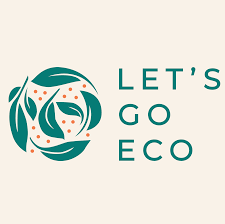 Let's Go Eco offers a wonderful subscription box for those looking to incorporate more plastic-free products into their daily lives. There's a strong focus on low-waste, eco-friendly items which have a high-quality, luxe feel to them. Each box, released seasonally, contains home, beauty, wellness, health and fashion items. As well as their eco-box subscription, they have a store packed with curated themed boxes (lunch sets, market bag sets etc) which make for great gifting.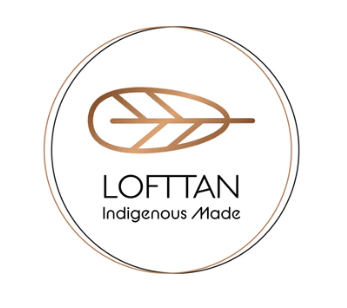 Loftan is an Indigenous-owned and operated company, based in the traditional lands of the Haudenosaunee and Anishnabe people. They design and create beautiful jewelry, using traditional techniques and materials. As well as offering a range of their products as standalone items within their ecommerce store, they offer seasonal "BlingBoxes" – the perfect opportunity for jewelry lovers to refresh their accessories in line with the passing of the year.

A slight twist on tradition – GroKinder offers a bag instead of a box! In them, you'll find a curated selection of children's clothing, sent just in time to accommodate your rapidly growing baby! All the pieces included are high quality, organic items which have been specially curated from a wide range of fashionable, ethical brands, so you can be sure you're dressing your child in line with the values you hold.

If you've ever attended a corporate event or a conference, chances are you'll have been horrified by the sea of throwaway plastic "swag" these events seem to attract – a funny way to show appreciation for our colleagues, speakers and attendees… Packed with Purpose is working to change that. It offers thoughtful gifts sourced from small, or ethical businesses, presented in co-branded gift boxes. Not only do their offerings replace environmentally unsound gifting, they are carefully curated so that purchasing them helps to fund great social impact causes, from opportunities for youth in under-resourced communities to cancer screening and program funding, nutrition and healthy living education.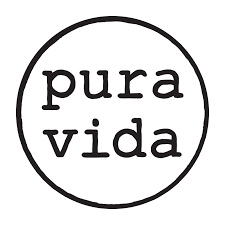 Although this subscription box is filled exclusively with PuraVida's own products, we wanted to include it as an example of how brands can run their own subscription box service. PuraVida have long been known for their mission-led stance and have earned a cult following over the years. This is now driving interest in their boxes, which offer access to a choice of two exclusive bracelets, as well as other loyalty perks, every month. Ethical businesses tend to enjoy great brand loyalty – is this something you could leverage and enhance through branded subscription boxes?
Go Local
Depending on the scale of your business, you may want to start by sharing your product with a local or regional box curator. Nothing like a simple "placename subscription box" Google Search to unearth options like the Seasoned Specialty Foods Equity gift box or the You Betcha Box in our home state of Minnesota.
Ready to Get Your Product Into a Subscription Box?
The subscription box market is still growing in popularity with consumers and brands alike – we need only look at the sale of Dollar Shave Club for a reported $1 billion to see the potential of the model.
However you choose to approach the opportunity, success lies in having a clear idea of what you're looking to get out of a subscription retailer partnership – and setting clear boundaries around your involvement from the outset so everyone benefits from the relationship. We wish you bags (or boxes) of success!
Now Think Outside of the Box
GoodCarts welcomes both subscription box sellers and individual purpose-driven brands. Get free cross-promotion and grow together so we all win together.
In literally minutes, your brand can get set up for free visibility with our Shopify app, WooCommerce plugin or on other platforms… and who knows perhaps get on the radar of a subscription box curator among the thousands of views your discount on our network will receive.