Lynne MK Morioka
Why is Team GoodCarts optimistic about the future? Gen Z. Born between the late '90s and early 2010s, this generation is collaborative, flexible, values diversity and social justice and is entrepreneurial. In fact, nearly two-thirds of members of Gen Z have either started or are planning to start their own business.
GoodCarts is proud to have a variety of member brands founded by members of Gen Z and we're spreading some holiday cheer by sharing some of our favorite gift picks from Gen Z owned brands. GoodCarts is built on collaboration – our member brands "recycle" their post-checkout traffic to benefit their fellow member brands and provide discounts to customers interested in supporting the next generation of ecommerce innovators.
Ready to shake up your holiday giving??
Sip and Snack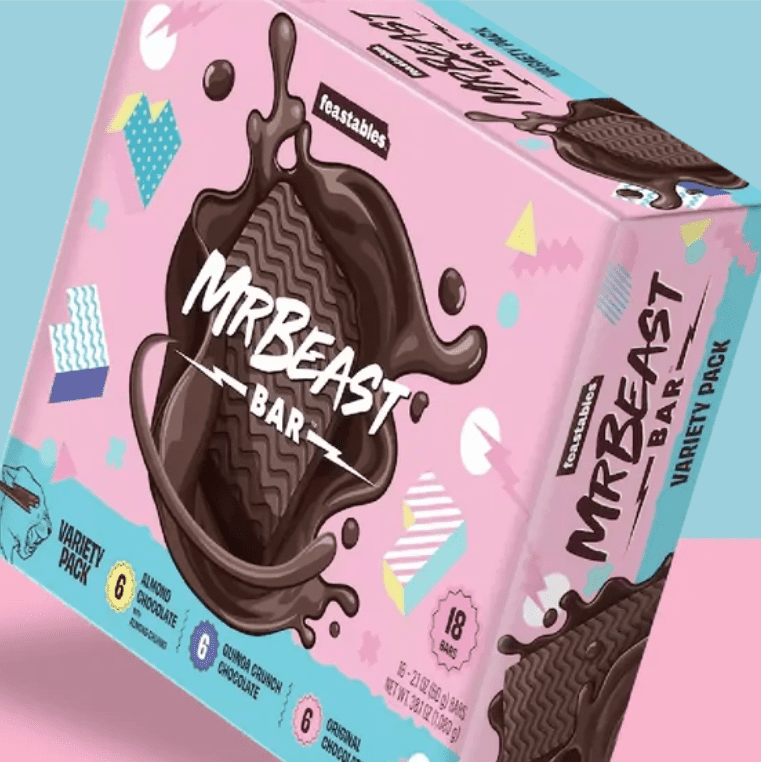 Feastables
YouTube sensation Jimmy Donaldson (aka Mr. Beast) created the Feastables line of better-for-you snacks. The chocoholic in your life will definitely thank you for an 18-bar variety pack of Feastables chocolate because it's delicious and everyone can feel better about having just one more bite (or lots of bites). Add on some plant-based, gluten-free chocolate chip cookies as well. Just trust us on this one.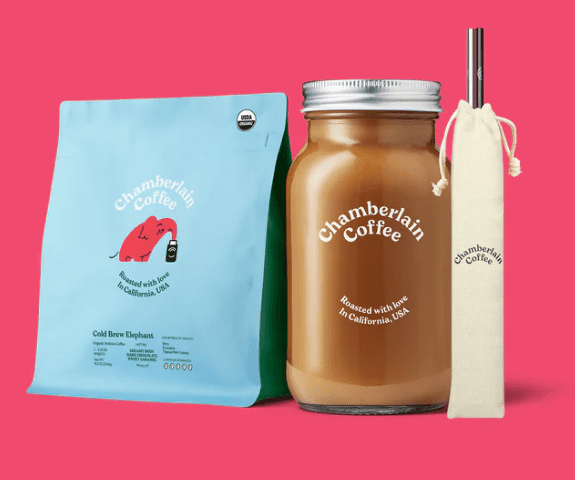 Chamberlain Coffee
Perfect for coffee lovers or sleepyheads who need an extra jolt in the morning, the XL Cold Brew Bag starter pack from Chamberlain Coffee has everything they need to launch the day with the perfect cold brew. Chamberlain Coffee also has matcha kits, hot cocoa and more for those non-coffee drinkers (if that's you, tell us how you do that!!!). Even better, the products are sustainably sourced and packaged and they work with Food4Farmers to ensure long-term food security for farmers in coffee growing communities.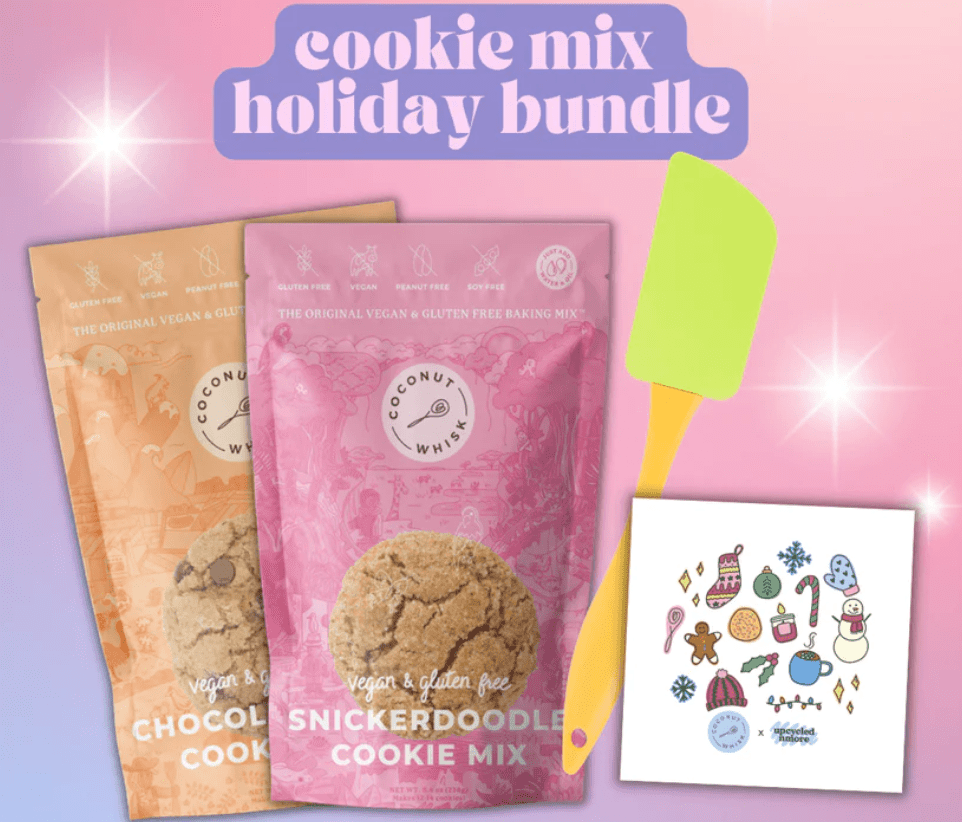 Coconut Whisk
Vegan, gluten-free, dairy-free, peanut-free, egg-free and SUPER delicious! These holiday baking mix bundles from Coconut Whisk are the perfect gift to yourself to make those cookie baking sessions easily vegan-friendly. They're also a great gift for anyone who loves baking. Or cookies. Or eating yummy things.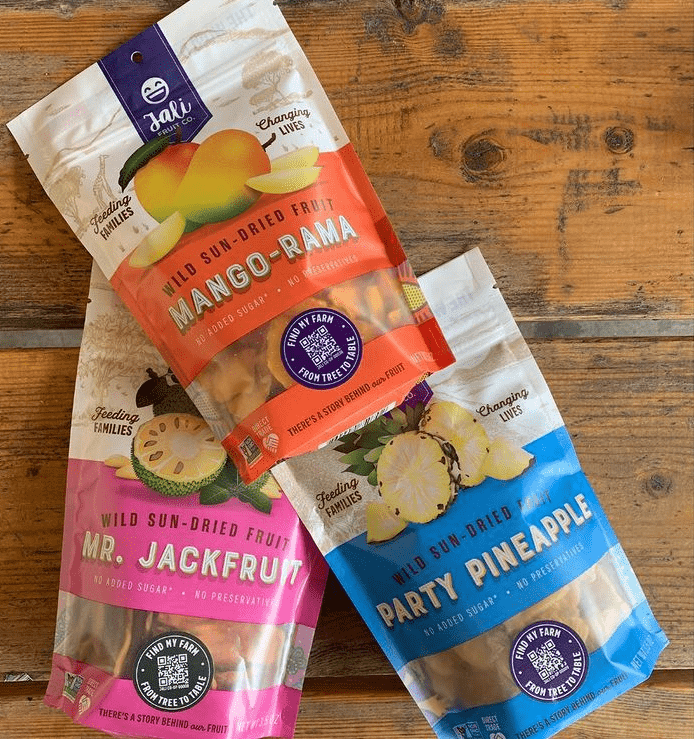 Jali Fruit
Snacks are the gift that keep on giving. An 8-pack choose-your-own-snack-adventure from Jali Fruit not only lands someone heavenly dried tropical fruit snacks, but each order literally changes lives. Food was going to waste and existing supply chain models weren't working so … Jali Fruit and the company behind it (Agricycle) created a new supply chain model to buy directly from women farming cooperatives in sub-saharan Africa, provide machines that work without electricity and train the workers to help preserve their ancestral fruit abundances. It's a perfect example of seeing a broken system, saying NO to the status quo and creating a new way of doing things that truly benefits everyone. Plus, the dried fruit is addictively delectable.
Wearables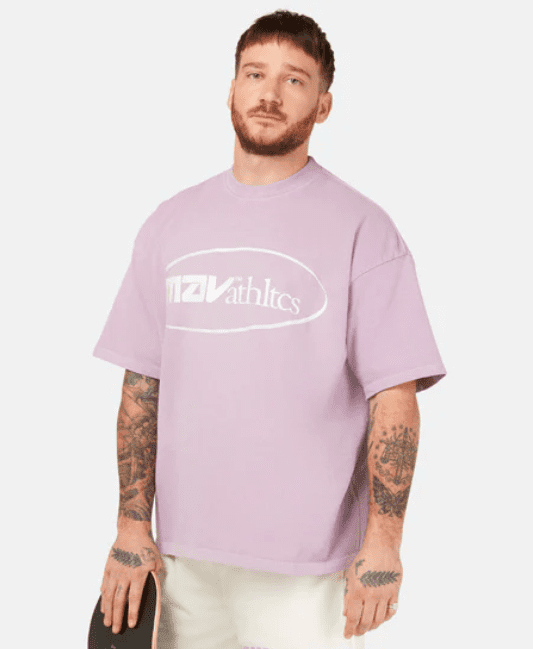 Maverick Clothing
Actor, YouTuber and WWE RAW star Logan Paul's wildly popular Maverick Clothing brand is not only extremely loungeable, this cozy oversized tee is something all your gift getters will want to wear 24/7. Perfect for sleeping in, working out, hanging out, going out. You should probably gift at least two since they will quickly become THE favorite shirt and will need to be washed every so often…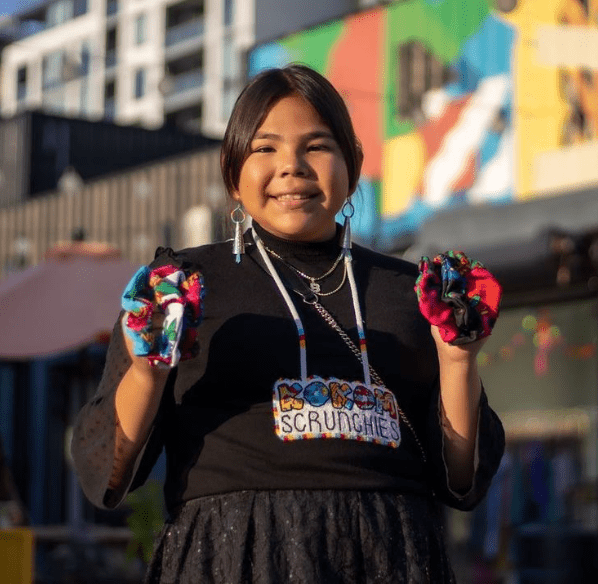 Kokom Scrunchies
Listen, you can spend hours looking at competing articles about whether scrunchies are still trending, the fact is THEY ARE EVERYWHERE! So, yeah – everyone loves a scrunchie. Twelve-year-old entrepreneur Mya Beaudry is Algonquin from Kitigan Zibi Anishinabeg First Nation in Canada. Her Kokom scrunchies are handcrafted and each is named after an Indigenous role model in her life ("kokom" means grandmother in Mya's native language). New designs drop every Sunday and can sell out FAST, so grab some while you can, they're the perfect stocking stuffers!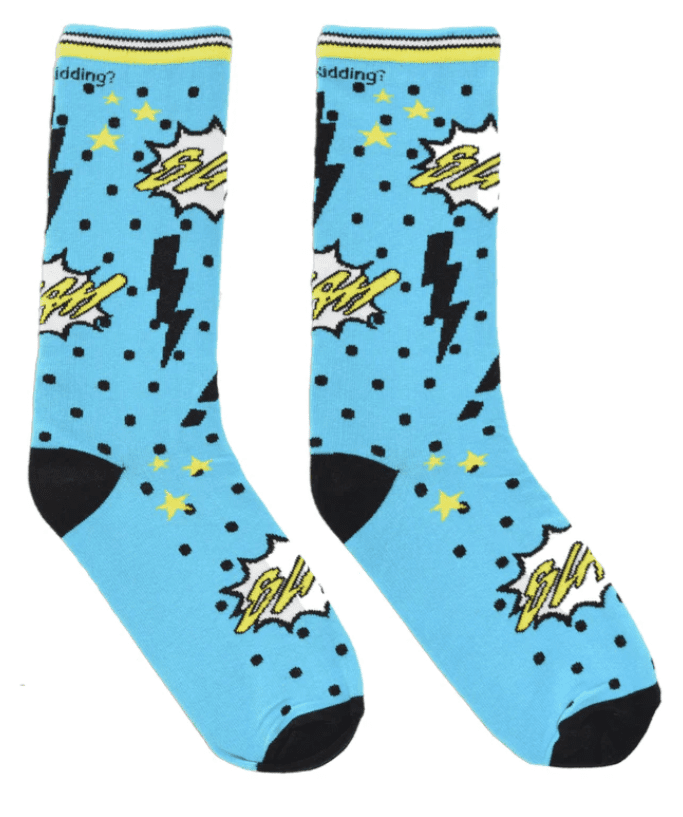 Are You Kidding
File under "things no one ever buys for themselves, but everyone loves and appreciates:" A NICE and fun pair of socks! These super fun superhero socks from Are You Kidding are a double duty gift, the gift recipient will love them and 20 percent from every pair sold is donated to schools with anti-bullying programs. Teen brothers Brandon and Sebastian Martinez started designing their own line of socks to have fun and make a difference by raising funds for local and national charities. Give the gift of happy feet this holiday season!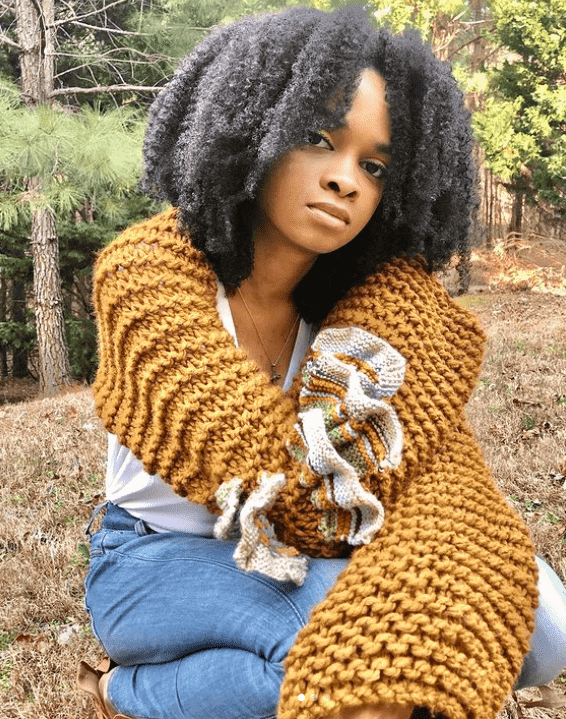 Maya's Ideas
Maya Penn is a serial entrepreneur in her early 20s. She blends upcycling and sustainability with slow fashion to create artisan pieces such as this versatile shrug/arm warmer/cowl/scarf from Maya's Ideas. From winter warriors to your coworker who is always complaining about being cold, this is one gift that will be loved for many, many years.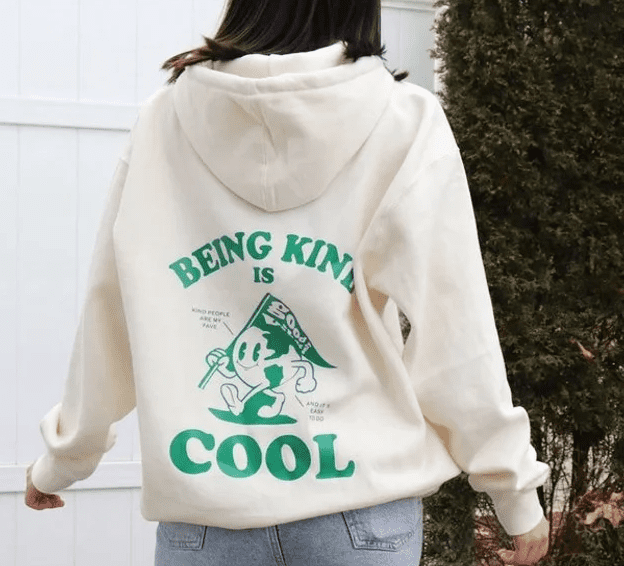 UPwords
Sisters Sydney and Shea Hinckley founded UPwords to help ensure people of all ages, but especially young people, have positive affirmations in every area of their lives. This Being Kind is Cool hoodie, with its cute retro design, is the reminder we ALL need right now.
Get Active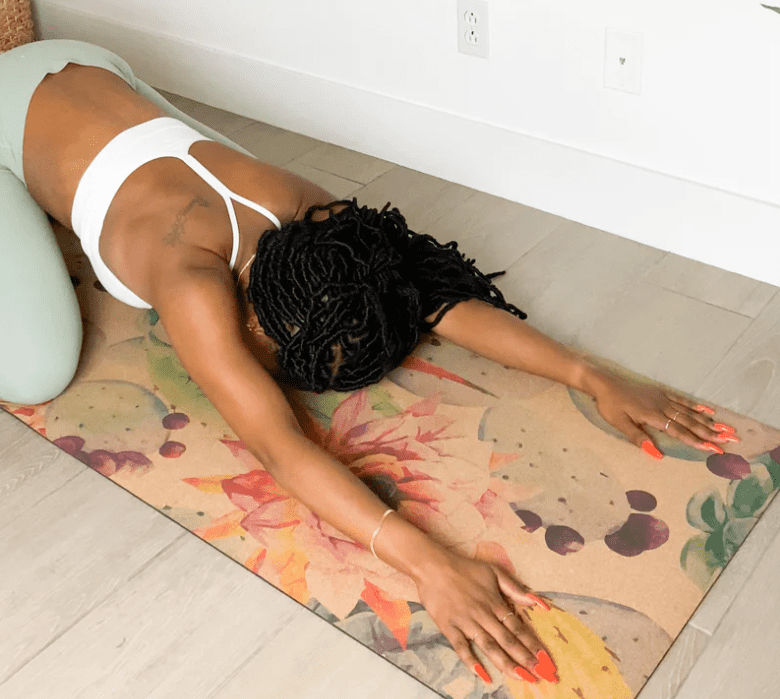 Scoria
Yoga enthusiasts often get attached to their yoga mats and never let go – even after they are well past their prime (stinky, thin, ripped, etc.) Help those people say goodbye gracefully with this gorgeous Botanicals cork yoga mat from Scoria. Natural cork backed by natural tree rubber, all non-toxic and sustainably harvested so yoga can be safe and comfy again.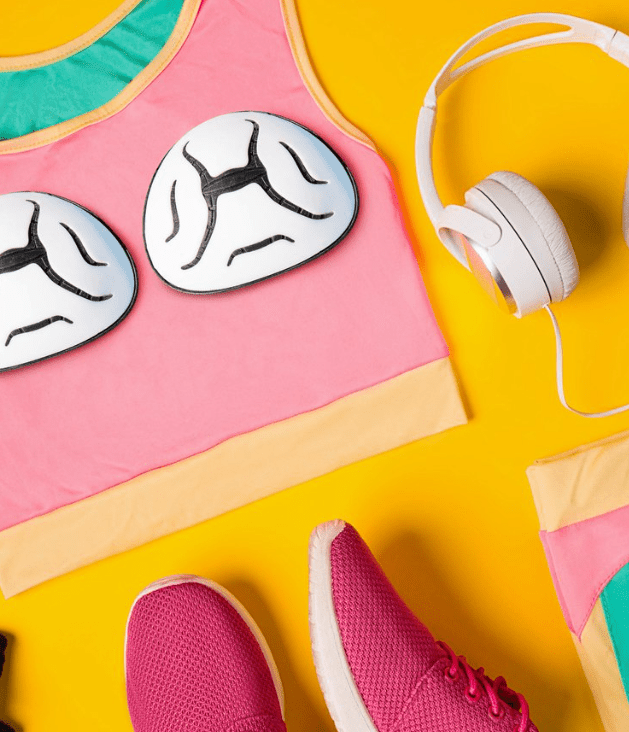 Unstoppable Gear
Taylor Ryan was a teen lacrosse player tired of painful hits to her unprotected chest, so she created these innovative breast protection cups – a must-have for anyone with breasts doing high impact activities that can cause breast tissue damage. While the athletes with breasts in your life may not have heard of these, we're pretty sure they're going to appreciate them very much.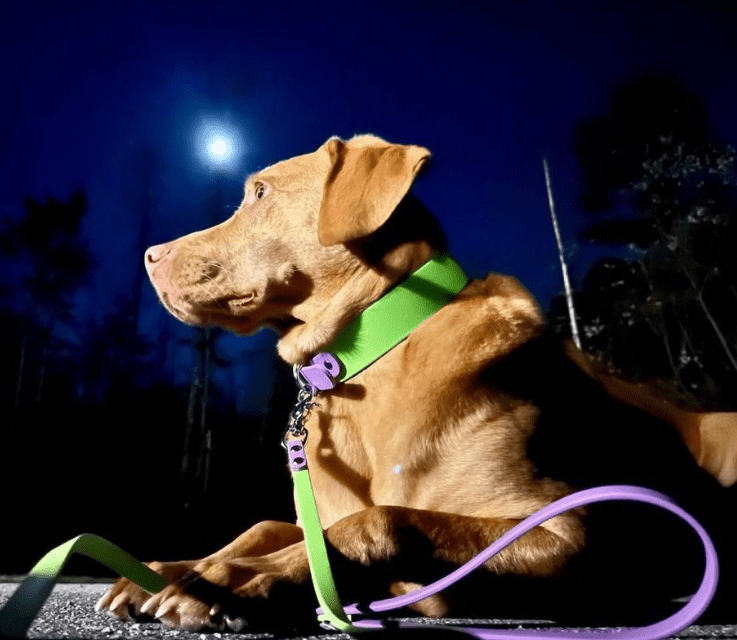 Hey Dood Gear
Walk the dog! Dog collars and leashes can get as dirty as the dogs themselves, but it turns out leashes and collars are difficult to really clean and almost impossible to keep clean. Any dog person you know will be delighted to discover these collars, leashes and harnesses made from BioThane which is durable, waterproof and doesn't absorb odors or dirt. Just wipe clean with a damp cloth.
Home and Self Care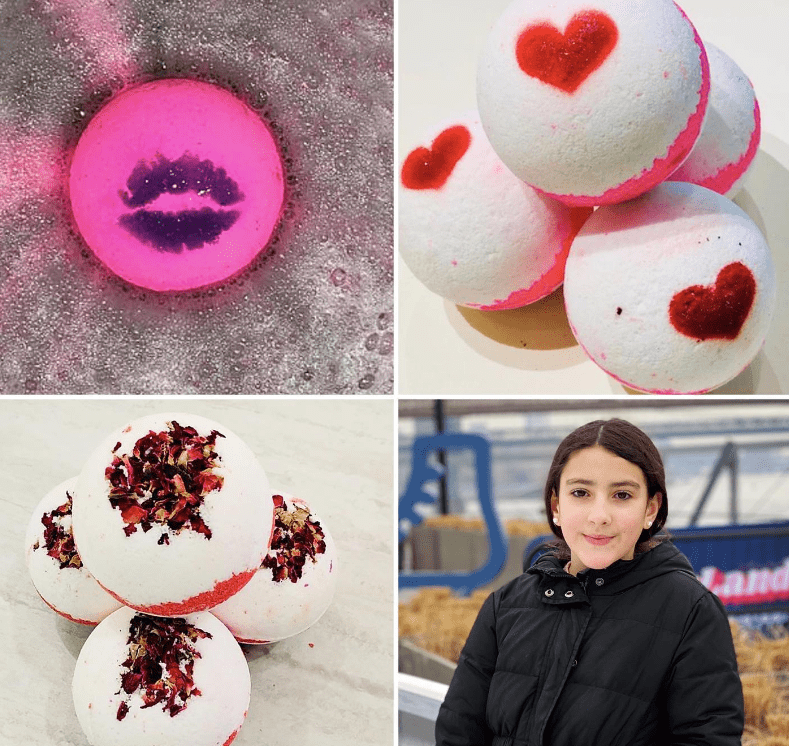 BeYOUtiful
Take a tip from teen entrepreneur Hannah Grace –being beautiful means being yourself. And for many of us, self care involves a long soak in a nice, hot bath. Amp up that relaxation and add a splash of delight for everyone on your list with a secret color reveal bath bomb from BeYOUtiful. Hannah donates 20 percent of all her web sales to the Juvenile Diabetes Research Foundation to assist kids living with diabetes, just like she is. We are always in line for gifts that give back!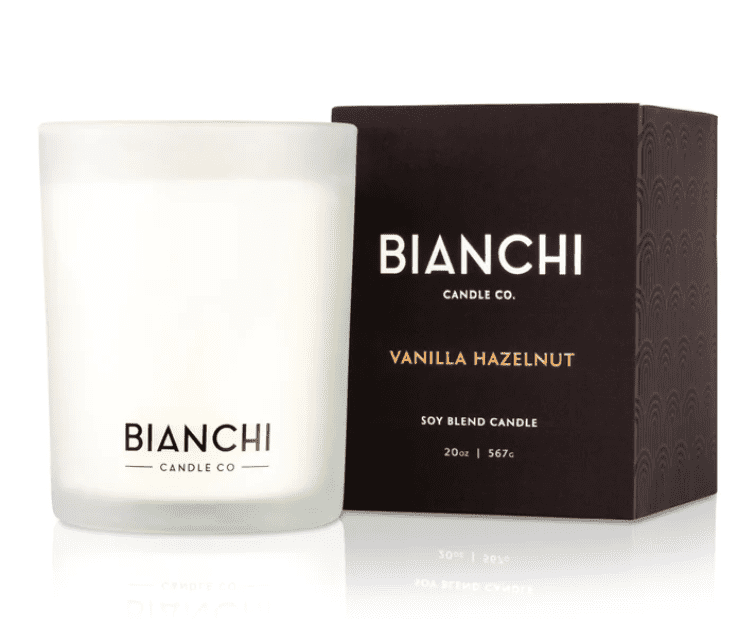 Bianchi Candle Co.
When you watch the flickering flame and inhale the invigorating scent of a candle you probably don't think about math and science, but young entrepreneur Nic Bianchi did! And he's parlayed his tinkering to engineer the perfect candle into Bianchi Candle Co. If you know any first responders, healthcare heroes and teachers, thank them with a HERO series candle. And be sure to pick up a luxury candle to have on hand for unexpected gifting moments (they happen All.The.Time.) Our favorite is the Vanilla Hazelnut candle because it smells like the world's best mashup of cookies and a latte.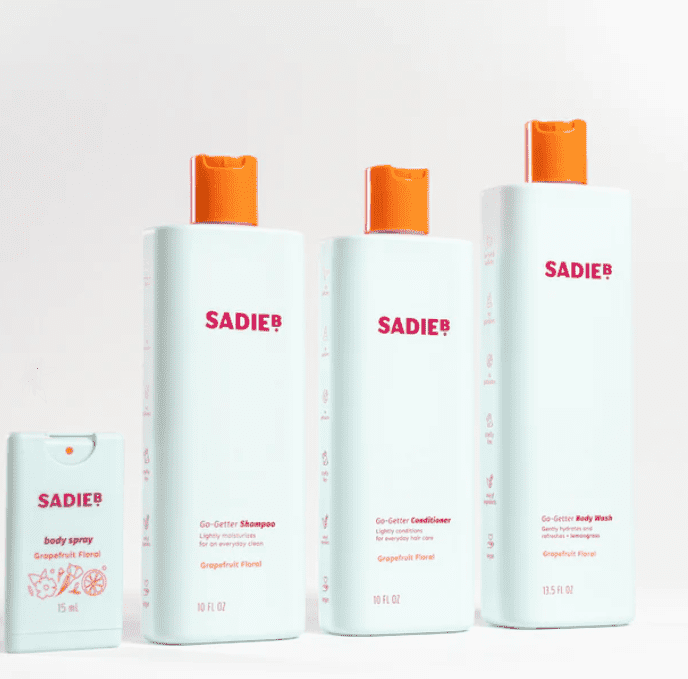 SadieB
"I do not live in a music video, I am not my mom and I don't believe your product is going to revolutionize me. I just want to look and smell good when I go out into the world to kick some ass." – Sadie, co-creator, with her sister Abby, of SadieB.
SadieB has shower bundles for go-getters, athletes, creators and more. Not only do they smell really, really good, the formulas are great for skin and hair. Expect pure joy when these are unboxed during the holidays.
Did we miss any brands? Let us know using this short form to share a bit of information about impactful brands started by entrepreneurs age 25 or younger.
Are you a Gen Z brand experiencing growth? Interested in sponsoring a Gen Z circle of brands on GoodCarts? Send us a message at Team@GoodCarts.co and we'll share details.
---
Are you a member of Gen Z growing your ecommerce brand?
Join GoodCarts! We have circles (like communities of like-minded brands) for sustainable/shop-for-good stores, BIPOC-owned stores, Made in the USA stores, artisan stores and more. It's FREE and GoodCarts members "recycle" traffic after customers make a purchase to share exclusive discounts and get discovered by new customers shopping their values.
Learn more about how GoodCarts works and why your ecommerce store should join for FREE!