Lynne MK Morioka
Recently, we hosted an event featuring Christina Noel, founder and principal of Noel & Co – a certified B Corporation marketing and strategy consultancy working with mission-driven organizations to achieve sustainable growth and scale their positive impact. Christina shared her amazing and insightful advice about how companies can successfully use email and SMS (text messages) to market their brands.
You can check out the full event here:
Here are some of the highlights of this outstanding event: 
The right email and SMS strategy can help build meaningful relationships with consumers, create customized, relevant content and help grow your triple bottom line. 
Automated email flows, such as customer cart abandonment email cadences, can earn business (or earn it back) by as much as 14 percent. 

Based on industry research, a good rule of thumb is that an email welcome series should span for about one week, give or take a few days. For example, if your company is going to send three total emails, consider waiting three days after sending the first email then four days after sending the second.
Each audience is unique, so the best way to discover what works for your business is to test and iterate.
A few key strategies to test include: 
Sending personalized emails and texts from someone specific within the company, such as the founder as theycan feel more authentic, thoughtful and be a successful strategy. 
Customer segmentation so you can better understand  your consumer base, how best to reach them, how to provide top notch customer service and to create relevant, actionable content for them. 
A/B testing to understand which images, headlines and calls to action elicit higher response rates, the best time of day to send emails and much more.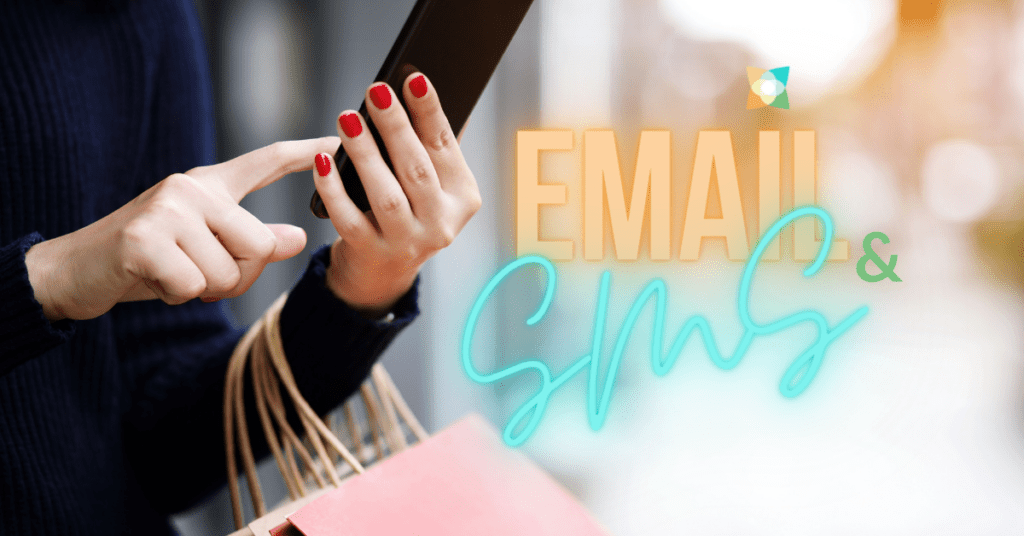 When it comes to the question, "Why use both email and SMS as marketing channels?" Christina dropped some hard numbers: 
For a first "welcome, here's your exclusive discount text," she's seen click-through rates between 12 and 17 percent and 1.5 to 2 percent placed order rates. 
For a first "welcome, here's your exclusive discount email," she's average click-through rates are between 7 and 12 percent with a 3 to 5 percent placed order rate. 

SMS and email work better together. However, if you decide to utilize SMS marketing, Christina recommends the email welcome series be separate from the SMS welcome series flow, as subscribers may sign up to email and SMS at separate times and can only enter a single welcome flow once.
Another benefit to a separate SMS welcome series is the ability to use it to take advantage of specific features a provider may offer such as virtual contact cards and coupons in SMS messages.
Other resources from Christina to attendees: 
Be sure to watch the full event and be ready to write down all the valuable information Christina shares with the group.
Thank you to Christina Noel and to all the attendees who joined and asked incredible questions and shared their stories. Be sure to join us at future GoodCarts events!