Steven Clift
Achieving a good ROAS is becoming trickier than ever – these Shopify apps make it easy to reach the right people at the right time
Ad costs are higher than ever, but targeting is getting less and less focused. As a result, many brands are facing a decline in Return On Ad Spend (ROAS). The iOS 14 update let consumers opt-out of handing over their data, which means less access to information about them that can help merchants target ads.
Practically speaking, it means wiener dog owners are less likely to see ads targeted to their specific interests – seriously! (And niche small businesses end up wasting their limited advertising dollars on the wrong people.)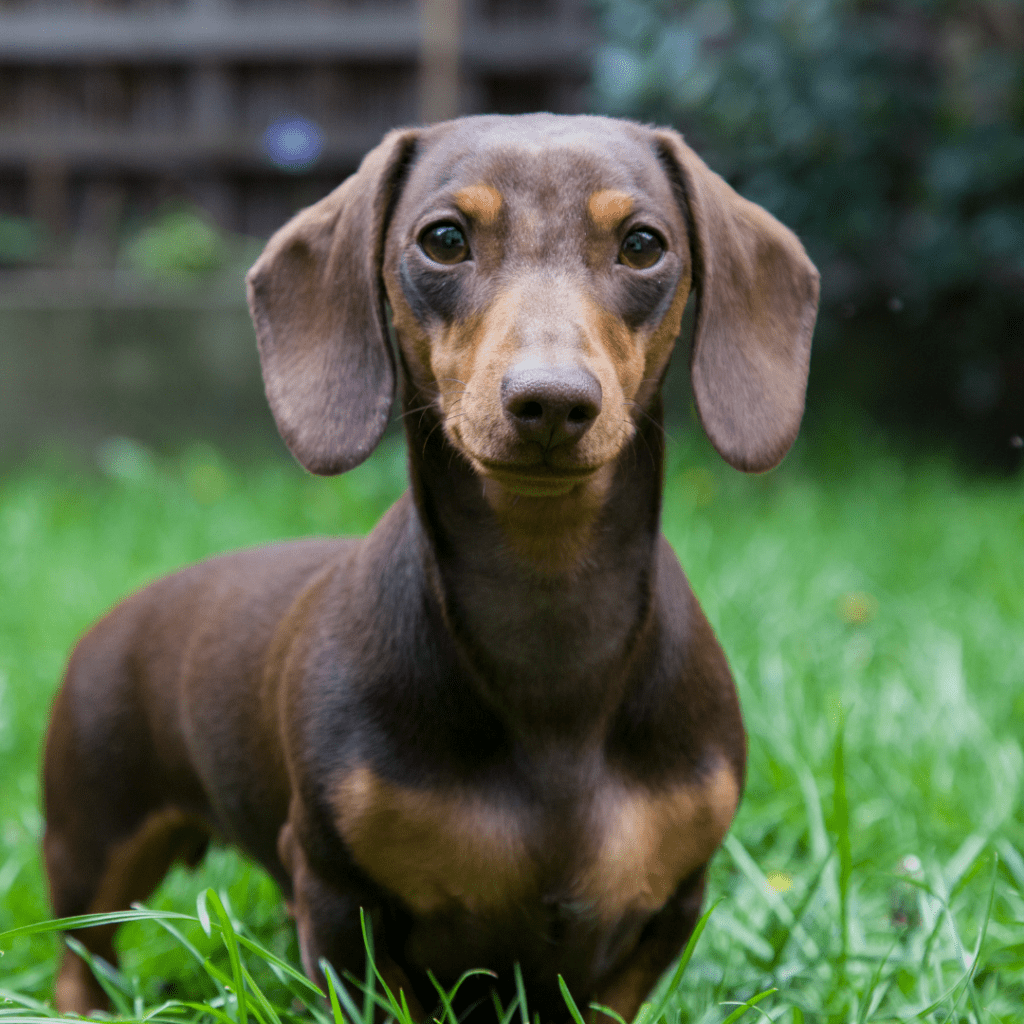 It's not just Apple doing this. Google is on the same path and plans to limit cross-app tracking are in the not-too-distant future. All these changes sent Facebook, in particular, scrambling. One key option for Shopify stores is to set conversion sharing with Facebook to tap their newer Conversions API. But the overall fix is more than just a few settings.
With these developments, how can you still reach the right people using ethical marketing tactics and achieve a good ROAS?
There are plenty of Shopify ecommerce marketing apps that attempt to serve the right ads featuring the right products to the right people.
Popular and new Shopify and ecommerce digital ad targeting apps

1. Shopify Audiences
A ShopifyPlus exclusive, Shopify Audiences runs right from your Shopify admin to help you easily create audiences for improved targeting and performance. Some users claim a ROAS as high as 6x or more!
Price: Shopify Audiences is included in Shopify Plus. Starting at $2,000/month or a variable fee for higher volume businesses. What about smaller stores with smaller budgets, read on below!
Here are some of the best that work with all versions of Shopify: 
2. Clever 
Clever lets you target people who might be searching for your products across the Google Adwords network. The app also optimizes your Google Shopping Feed by developing Smart Shopping campaigns for your product catalog.
Price: Free for a basic account, $7.99 month  for silver plan up to $29.99 month  for Platnium.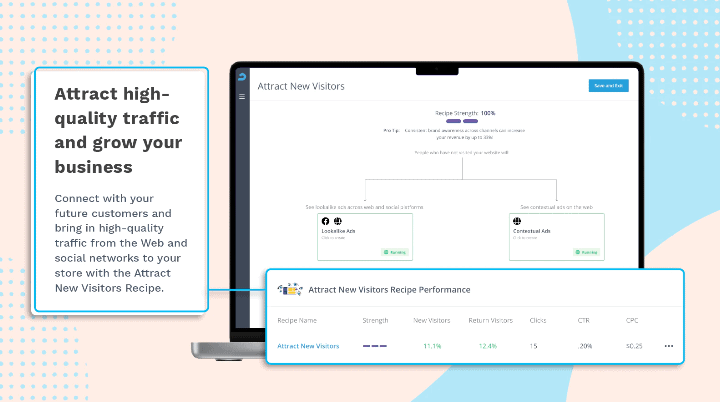 3. AdRoll Advertising and Marketing
AdRoll is one of the top advertising apps for Shopify stores. It allows you to attract new audiences and convert site abandoners. It uses powerful AI technology to optimize your ads, leading to a higher ROAS, as seen with this brand.
Price: Free to install. Paid plans start at $40/month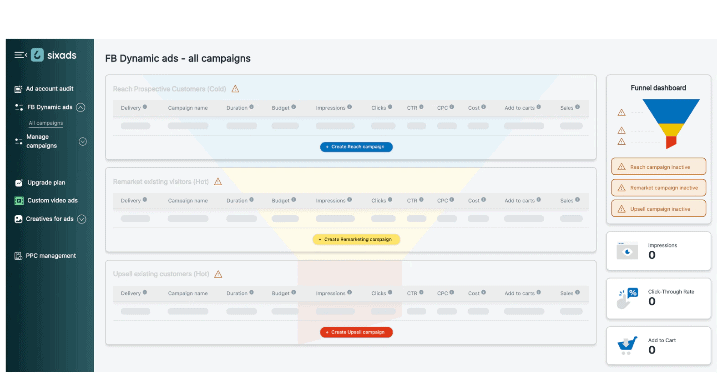 4. Sixads – Google, Facebook & Insta Ads
The automated advertising platform from Sixads allows you to create and run Facebook, Instagram and Google ad campaigns more quickly. It comes equipped with powerful retargeting features and on-hand PPC experts.
Price: Paid plans start at $29.99/month.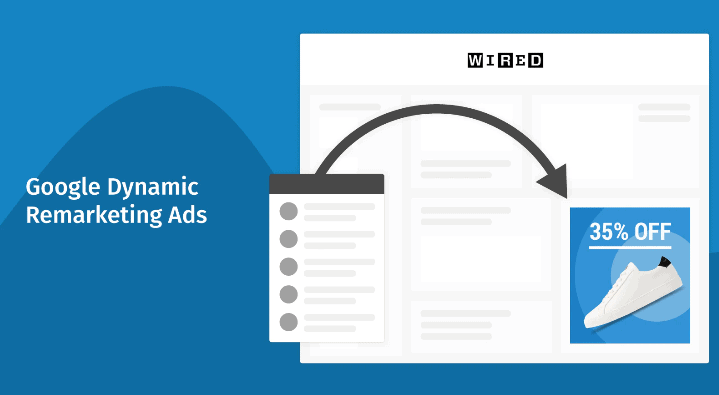 5. StoreYa – Google Shopping, Google Ads AI
StoreYa uses AI and automation to optimize your Google Shopping ad campaigns to attract more highly qualified customers. It can advertise your business through a range of channels including Gmail, YouTube, Google, Facebook and Instagram.
Price: Prices start at $120/month for a basic account.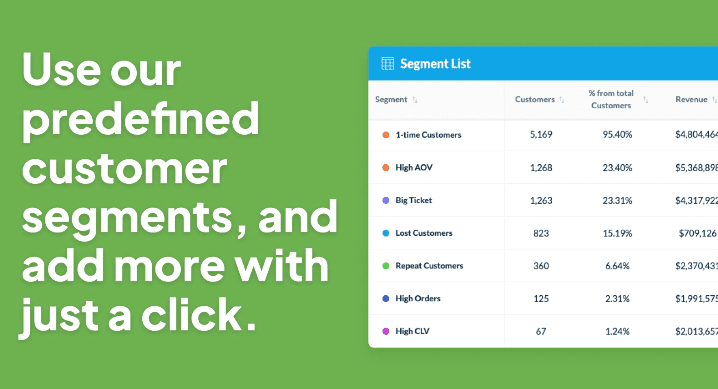 6. AdScale
AdScale helps you create relevant customer segments through key purchase data and use this information to run campaigns on Facebook, Instagram and Google.
Price: Prices start at $129/month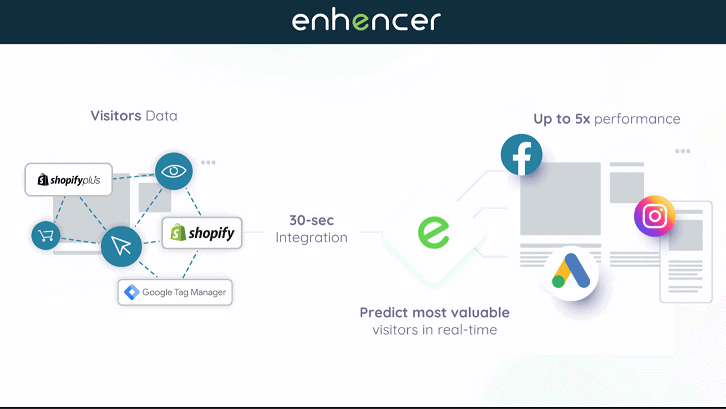 7. Enhencer 
Enhencer creates audiences through powerful AI capabilities and makes it easy to target those that are most relevant to increase your conversion rate and ROAS. In this way, Armine managed to increase the ROAS of their Facebook catalog campaign by more than nine times.  
Price: Prices start at $99/month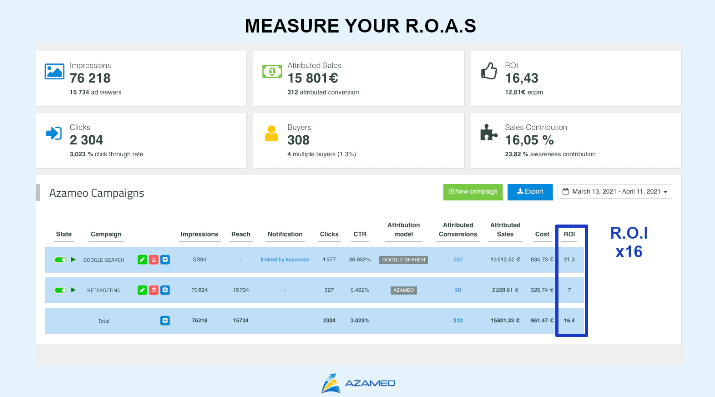 8. Azameo: Google Ads & Retarget 
Azemeo lets you create and manage multiple ad campaigns from an easy-to-use dashboard. The on-hand experts are available to help, giving you the best chance at optimizing your ads and driving up your ROAS. 
Price: Free to use. 15% of ad spend. 


9. Adwisely 
Adwisely is an all-in-one advertising solution that lets merchants create multiple campaigns for different channels in one central place and measure their success. Style Purch managed to increase their ROAS to 400 percent using the platform.
Price: Prices start at $99/month for the basic plan. 

10. Pencil 
Pencil is a creative AI platform that generates advertisements for your brand. They take into account your branding, assets, and data to generate creative ad ideas that are designed to win. With just 5 steps, who knew creating beautiful ads could be so easy?
Price: Free for the first 3 ad/mo, $10/ad after that (Pay-as-you-go plan).

11. Preflect 
Preflect lets you tap into AI-powered recommendations to create and optimize ads that perform better. See their nice collection of video testimonials from stores users.
Price: Contact Preflect. For brands spending $5,000-60,000 a month on ads.
Sustainable Business Strategy: Increase ROAS Despite New Data Limitations
The new data limitations from Apple and Google could mean ecommerce brands will struggle to get the ROI they want from paid ecommerce marketing. The Shopify advertising apps we've outlined in this article help collect relevant data and insights and use them to create highly targeted campaigns that can increase ROAS and conversion rates, as well as enhance your customer retention strategy.
Looking for digital advertising alternatives? How about something free?
Check out GoodCarts today. It's a new approach powered by post-purchase, cross-promotion – that delivers new, passionate customers.