Steven Clift
As environmentally conscious businesses, we are often faced with difficult choices about how to maintain our sustainability, from our product to our packaging to in-store distributors. It is incredible to see organic, fair-trade tea or soap being sold as a grocery stores' house brand. But in the aisle, the soap is encased with plastic packaging, and each tea bag is individually wrapped in plastic, the tea bag itself is made with plastic!
So many sustainable businesses are faced with the challenge of growth at the cost of sustainability or the maintenance of their ethos possibly at the cost of growth.
We are here to tell you, that dichotomy couldn't be farther from the truth! Take the Republic of Tea, no plastic in sight! They have compostable tea bags, recyclable or reusable canisters, ethically-sourced ingredients for their teas. Your ethically made, sustainable product needs to be packaged with your purpose-driven mission in mind.
Here are three packaging solutions on how you can kick single-use packaging to the curb, reduce your environmental impact, and sustainably package in alignment with your mission.
Ready to start reducing your environmental impact? Here are 3 sustainable packaging solutions
Recycled content and packaging
Reducing your plastic packaging is imperative to reducing your environmental impact, but we understand, it might not be feasible to go plastic free just yet. Recycled materials, paper-based, environmentally-sourced, reusable packaging are ways to ween off plastic packaging and transition to sustainable packaging.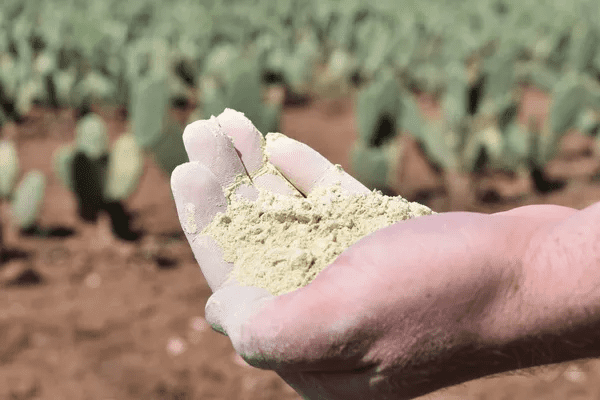 Try thinking about the waste you see within your business, and in your community. Is there a way to increase recycling, or create the waste into something useful? Maybe all your suppliers ship your materials to you in too much cardboard. A simple cardboard box is also over 80% biodegradable! You can cut those down into smaller pieces that can be used as reusable packaging for multiple products, or even be repurposed into a new product (and in the meantime, find some more sustainable suppliers for your supply chain!).
Maybe you need to out-source your packaging because demand is too high to be making mailers for each customer out of the leftover cardboard. The packaging material for your company's product is available– there are compostable bags, bio-poly mailers, plant-based options, the world of packaging solutions is wide open. Companies like PackHelp, can help you source the right packaging, out of the best sustainable materials for your company and your product!
Reduce packaging size
A big part of running a sustainable eCommerce store revolves around the idea of making each step of your business processes intentional. From creating your product to shipping it, you're being mindful of where your materials are coming from and making sure that your end product and packaging are sustainable.
By paying attention to packaging size, you're able to make the most effective use of your shipping materials. If you ship with cardboard, maybe you're reusing a larger box from one of your suppliers and cutting down to size for multiple consumer packages, so that every last bit of that cardboard is being put to use.
When looking at shipping materials, it's important to consider all your options: traditionally, larger corporations have used cardboard boxes to ship their products but smaller businesses are getting innovative by ditching plastic packaging in exchange for recycled materials. One example of this is using a sheet of tissue paper or other paper-based material instead of clear poly bags to keep products protected from dust and scratches.
Ship items in bulk
Shipping in bulk offers customers more value, and is eco-friendly, too! By being intentional about the number of trips between where you prepare your goods for shipping, the post office, warehouse, and your customer's delivery address, shipping in bulk reduces your carbon emissions.
In addition to shipping multiple items for different customers at once, you can also make changes to the number of products sold at once. For example, when selling eco-friendly hair products, it may make sense to sell products as a set that includes shampoo, conditioner, and maybe even styling gel, rather than each one individually. This encourages consumers to buy products at once, rather than staggered over a few weeks, thus reducing the carbon footprint of shipping products at different times.
The same can be said for items you notice your customers purchasing repeatedly. If you've got a popular product that customers return to buy more of, try offering options to purchase more than one at a time. This way, you'll be able to use less packaging on each individual product, in addition to cutting down on the effect that transporting shipped goods has on the environment.
More resources for your transition to sustainable packaging
Businesses, big and small, are starting to talk more seriously about their environmental impact and finding packaging solutions. You're not alone, and it might be frustrating finding the solutions. We've put together a few resources for you about how to transition your business' packaging to more sustainable solutions.
A comprehensive guide on package design is the course, Essentials of Sustainable Packaging Core Content, by experts in the industry, The Sustainable Packaging Coalition. In this course, you will learn about design, sourcing, optimization, and the local and larger planetary implications of packaging.
Whole Packs breaks down the difference between terms like biodegradable and compostable, and offers a variety of sustainable packaging guides.
Learn more at EcoEnclose! Their sustainable packaging resource center is an abundance of research and thorough resources for you and your business' journey in eco-friendly packaging.
At GoodCarts, we're always on the lookout for new, ethical businesses and sustainable suppliers that are driving an impact—not in their carbon footprint, but in their like-minded, environmentally-friendly processes and products. Join our growing network of ethical e-Commerce businesses today.