Steven Clift
Want to run a brand that is known for giving back to your community? Here's how to get off to the strongest start…
The expectation for brands to be about more than turning a profit has never been higher. Today's consumer expects to see brands giving back, aligning themselves with worthy causes and generally taking steps to practice the brand values they splash across their websites and social media.
As a retailer, you recognize that giving back by partnering with a cause is important for many reasons. You see it as an increasingly common practice, and you're anxious to get it right! So, what's the best way to go about figuring out which causes and social impact actions your brand should be supporting? This article will explore some of the key points you should be considering for ongoing success.
The Benefits of Partnering With a Cause or Taking Direct Social Action
For many, supporting a cause as a business simply feels like the "right thing to do." Giving back is a way of showing gratitude for success, and offering a helping hand to those who are having a harder time.
Before we dive into the best ways to go about kick-starting your brand's altruistic actions, let's dig into a few of the ways that you stand to benefit from giving back.
One of the most obvious – and important – wins to come out of publicly supporting a cause are the approval and loyalty of your customers. In the wake of COVID-19, taking a stand and showing that your brand truly cares about social causes is essential. Two-thirds of consumers (66%) think it's important for brands to take a public stance when it comes to social and political issues.
If your audience is typically more liberal-leaning, this becomes even more critical. In research carried out by Sprout Social, 78% of respondents who self-identified as liberal wanted brands to take a stand, while just 52% of respondents who self-identified as conservative felt the same.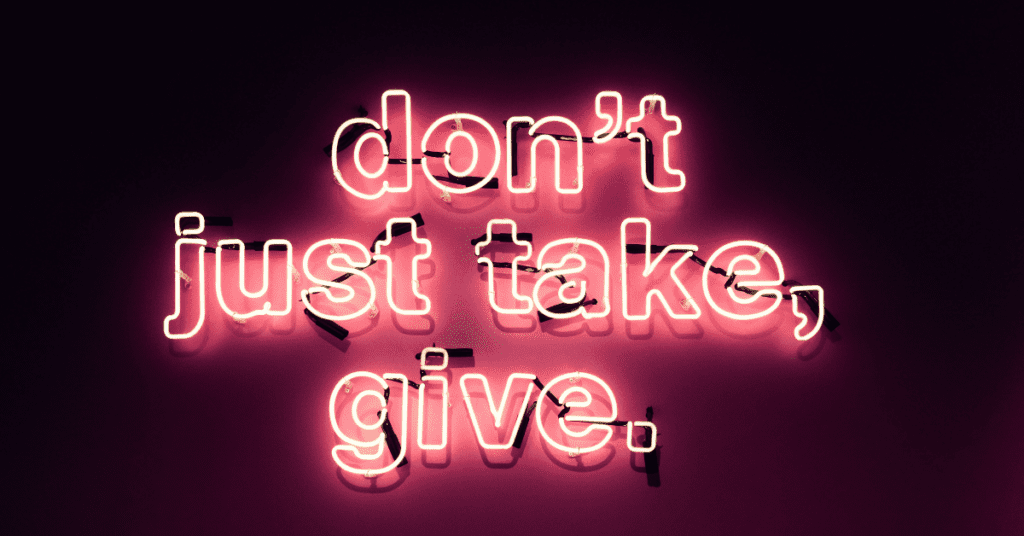 Integrating donations into your checkout experience can also have a great impact on your Average Order Value (AOV) and conversion rates. Buyers have been shown to spend 26% more, with retailers recording 29% more sales when giving back is factored into the checkout process. Churn rate can also be improved – eBay retailers report a 67% reduction in churn rate in this manner.
In addition to helping improve a few of these key performance metrics, and winning more public approval, cultivating a reputation as a progressive, altruistic brand may also help to improve recruitment and retention of staff. According to a Deloitte study, Millennials were "twice as likely to rate their corporate culture as very positive" if their company enabled workplace volunteering.
This generational skew towards younger audience approval is noteworthy. Younger generations repeatedly demonstrate an increased desire to see brands supporting causes. This means giving back as a brand is the future – so if you've not already pushed for action in this area, make a start today.
Some of the Brands Getting It Right
We've established that partnering with a cause is a move your brand should be seriously considering. But before you press ahead, let's take a look at some of the brands that are already getting this right.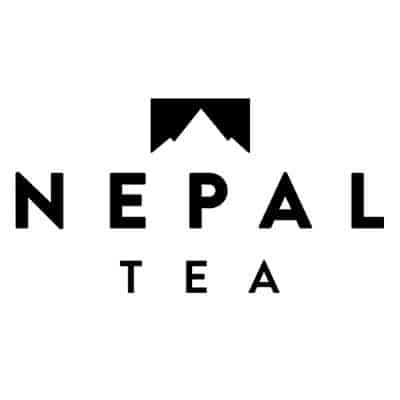 A great example of a brand leading by example here is GoodCarts member, Nepal Tea. In addition to operating a highly successful ecommerce business, they also run the Nepal Tea Foundation. This endeavor has its own dedicated website and runs an incredibly wide range of projects, which are categorized by their focus on impact, education, empowerment and COVID relief.
Their mission states that:
"Positive impacts should be sustainable, interconnected, and holistic. In breaking down barriers that confine working-class communities, we target three key focus areas – Poverty, Literacy, and Community Growth and lead multiple initiatives that focus on creating subsistent opportunities and expanding access to education at the grassroots."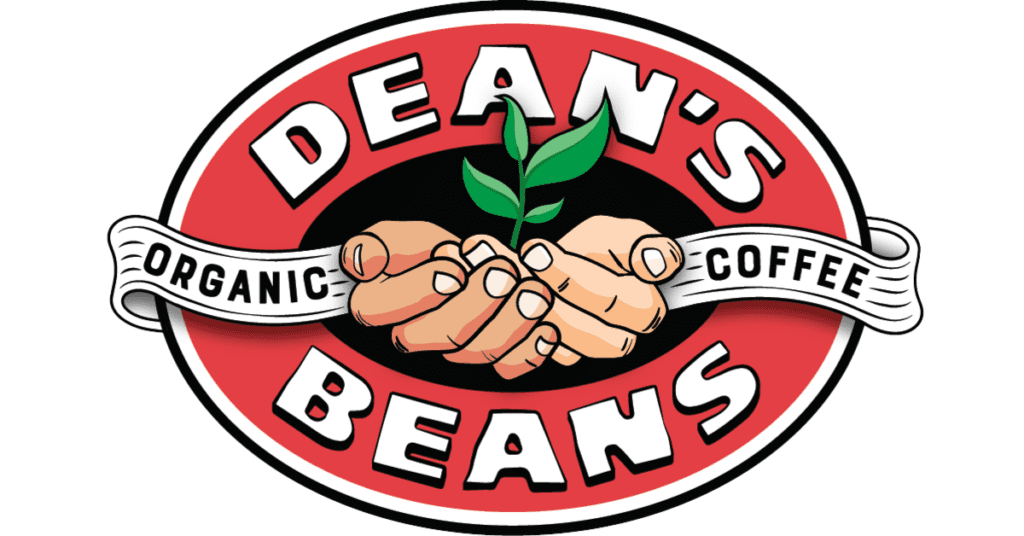 Another GoodCarts member doing amazing work is Dean's Beans. This enterprising coffee company has gone one step further than simply choosing a charity to support – they've built a whole giving ecosystem into their company, which includes allowing others the ability to fundraise for their programs.
There are many other fantastic examples of GoodCarts brands going above and beyond in the field of giving back – from the more traditional (such as Eco Dog Care, which supports many wonderful LA-based pet shelters) through to the utterly unique (check out Jalifruit – a subsidiary of Agricycle, which has essentially built an entire fair and safe supply chain from scratch!)
The main takeaway here? Get creative. There are many ways to structure your giving back as a business, so think about your capacity to make a difference, go forth and make it happen in your own distinct way.
How to Get It Right: 5 Tips for Perfect Pairings
How do you go about choosing the perfect cause to support – whether setting up your own foundation or aligning yourself to an existing charity?
Here are our five top tips for finding the perfect pairing…
1. A cause that resonates with your audience
You're going to be talking about your supported cause – a lot. So make sure it's something that your target audience cares deeply about, and can directly relate to. Demographics are important here – consider age, political leanings, location and special interests that your customers will typically reflect. Leading retailers such as Patagonia, who know that their audience cares deeply about the planet, and choose to support causes that chime well with environmental concern.
2. A cause that resonates with your brand
Closely aligned to choosing a cause that resonates with your audience – when giving back, choose a charity that will sit well alongside your existing content output. Younger brands may want to look for more progressive, direct or fringe causes, whereas a more established or heritage brand may look for an instantly recognizable "household name." To a certain extent, your brand and the brand of the cause your support will need to blend, so look for a good fit in terms of the way you handle communications and marketing.
3. A cause you can make a real impact upon
Picking a cause that you can make a real difference to makes sense on every level. You'll see your donations working harder, achieving more. You'll have more exciting stories to tell your audience, who in turn will see your brand in a brighter, better light. And the cause you choose to support will benefit from a truly transformational partnership. This doesn't necessarily mean supporting smaller causes. What your business offers is unique – perhaps you're perfectly placed to offer employment opportunities, donate products or provide training that will revolutionize the program a cause can run. Think carefully about how you can really make an impact – and how this impact could be optimized?
4. A cause that will work with you to tell the story of your impact
Of course, doing good for the sake of doing good is a completely worthwhile endeavor as a business. But if you're going to see some reciprocal benefits from your altruism, it's nice to be working with a cause that will help you communicate some of the good that you're doing. Look for a cause that demonstrates a solid understanding of the importance of social media and marketing, and who'll be willing to work with you to provide compelling evidence of your impact in the form of photos, testimonials and other digital content. Not only does this help showcase your generosity, but it also helps spread their cause further amongst your following – everyone wins.
5. A cause that can be truly trusted
When you align yourself with a cause, you're planting your flag in the sand with them. The public will conflate their values and integrity with your values and integrity. Therefore, choose wisely. Make sure any cause you partner with is squeaky clean in terms of their track record, board and other key supporters. Don't jump in with just any charity before doing your full due diligence and ensuring they are correctly registered and well respected within the charitable sector.
Once you've considered all of the above factors – start to seek out potential charities with intent. There are many directories but talk to your leading candidates first to find the best fit. GoodCarts recently joined 1% for the Planet and will be using their useful directory to make recommendations.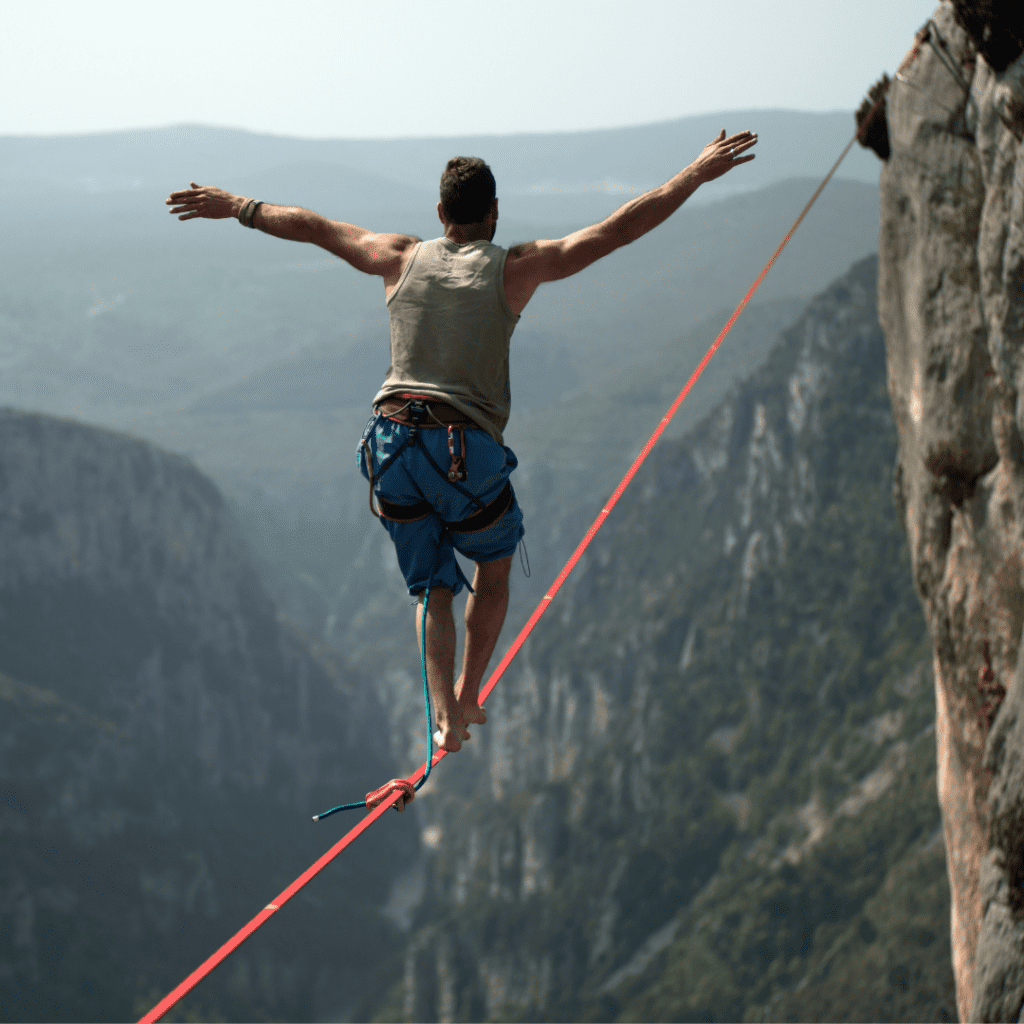 Partnership Pitfalls to Avoid
Teaming up with a cause brings a lot of potential benefits. But as ever in business, it pays to go into new partnerships with an eye to some of the potential issues that you might encounter.
A classic mistake many brands make when choosing a partnership is failing to explain or communicate exactly why they're supporting the cause in question. It's important to put some effort into clearly signposting the motivations behind your actions if you want to come across as authentic in your desire to make a difference. Reminding your audience of the reasons that the cause and associated issues resonate with your brand is essential in this respect.
Another blow to your perceived authenticity can come from chopping and changing causes too quickly. By regularly dropping causes and chasing new campaigns, you may feel as though you're demonstrating your generosity and wide-ranging interest in many various social issues. But the impression given can instead be one of indecisiveness and lack of true alignment with the causes you claim to care about.
Finally – when looking to partner up, don't make assumptions about the issues your audience truly cares about. Not researching their true interests and concerns could easily set you off on the wrong path when it comes to finding a cause that will resonate and help inspire the maximum support for your collaboration.
Practical Partnerships: 3 Tips for Making the Giving Process Seamless
Once you've decided who you'll be supporting, it's time to consider the how. If your charitable endeavors are going to succeed there's a distinct need for your strategy and processes to be sustainable, particularly in terms of the admin and extra load that organization may place on your team. Here are a few tips to help streamline your activities.
1. Consider working with a third party to automate donations
Many great third-party solutions (i.e. ShoppingGives, DailyKarma) exist to help automate the process of cause marketing. This can help to bring the reality of each purchase's potential into sharp focus for your shoppers, as you're able to show them a more tangible donation amount linked to their individual purchase. By integrating this compelling messaging directly into the checkout procedure, you're adding a really convincing reason for them to continue through to conversion. Many would argue that this is a lot more compelling than broadly advertised but somewhat nebulous promises of a certain percentage of your total profits.
2. Nominate staff to own the process (or elements of the process)
Don't underestimate the amount of work that running a successful cause partnership or impact campaign will entail. Show respect to both your staff and the cause that you're looking to assist, by giving your team enough designated time and resources to accomplish the goals you expect of them.
3. Run Regular Check-Ins
Assess the health of your charitable partnerships at regular intervals. It's important to approach this from both perspectives – speaking directly to the cause that you're supporting, and the internal staff and stakeholders who are helping run the campaign. Don't just listen – take action as a result of what you hear.
4. Measure Your Success
Have a way of monitoring your progress when it comes to partnership with a charity, or standalone cause marketing actions. What does success look like? How will you know if you're making the difference you want to?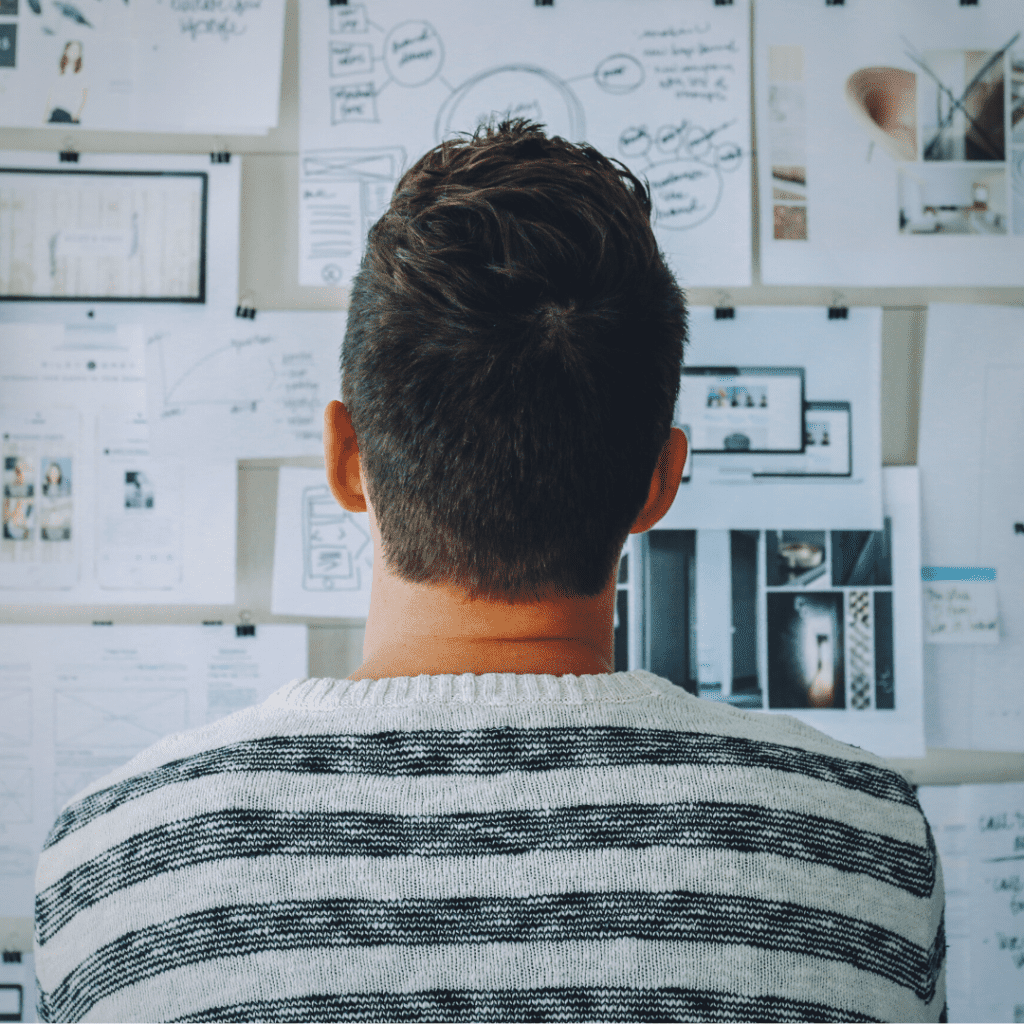 Taking the First Steps – Your Action Plan
Ready to hit the ground running and make a real difference running a brand that gives back in a conscious, constructive, and well-considered manner? Here are the six key steps we'd recommend when it comes to getting started.
Discuss: What are your internal objectives beyond making a difference? Better team cohesion? Marketing ammo? An edge over the competition?
Decide: What type of campaign is your business best placed to run – donations on purchase, cause marketing, donating your business's time or products, running a staff volunteering program? It's not a "one size fits all" scenario.
Talk to Marketing: How will this impact their strategy and what do they need to succeed? Think through how you can most effectively highlight charitable activities on your website and share them on social media.
Talk to your customers: What do they care about? Interview them, or run surveys. Find out which causes they already support and look for overlap.
Reach out: It's time to make contact with your chosen cause to express interest and discuss what a partnership might look like/explain what you could offer…
Invest time: Work hard right from the outset at building a solid relationship that supports and serves both sides of the partnership – the more effort you put in at these early stages, the more solid your foundations for future success.
Be a Brand That Truly Gives Back
Picking a cause to support is a huge opportunity to not only do the right thing but also to help your brand succeed. What's more, giving back as a business is very much the new norm – so pull your socks up and if you haven't already made a move here, get on board now. Alliance is everything, so start building relationships with the causes you care about today. Keep honesty, transparency and authenticity at the center of your actions, and you can't fail.
Looking for inspiration on how other mission-led brands have incorporated giving back into their operations? Meet the GoodCarts members to see some fantastic examples of businesses making a real positive impact in the world.