Steven Clift
Behind every strong, sustainable brand? Strong, sustainable foundations… How is the Shopify platform helping these brands?
When starting an online retail business, foundations are everything. Re-platforming is an arduous and often expensive process that most brands will avoid unless absolutely necessary. Making the right choice of platform for your business is essential — and something which merits considerable deliberation. It's not a decision anyone wants to rush.
This is true for all brands, but perhaps even more pertinent for those who are mission-led, with clearly defined values and a strong set of ethics underpinning their operation. For brands actively taking steps to improve their sustainability and ethical stance, it's essential to choose an ecommerce platform that shares these concerns, and helps them get closer to their goals.
In this article, we'll explore some of the reasons we believe the Shopify platform represents a great choice for any brand looking to succeed and scale — sustainably.
Shopify and Conscious Consumerism: The Story So Far
When looking at the factors that make Shopify a great platform for mindful brands, it pays to go back to the very earliest days of the business. Shopify was born out of necessity, when founders, Tobias Lütke and Scott Lake tried (and failed) to find a suitable ecommerce platform to host their small business, SnowDevil. Finding nothing that suited the needs of their side hustle, they fell back on their coding experience and created their own platform – a product that quickly outstripped the snowboards they were selling in terms of value!
Right from the start, Shopify has placed huge importance on enabling entrepreneurship — making it easy for those with an idea to actualize their dream. Because of their care and consideration for the experience of smaller brands, Shopify has long attracted those who were more motivated by mission than by profit. As a result, today it hosts many highly driven and exceptionally energized ecommerce businesses that aim to make a positive impact on the world.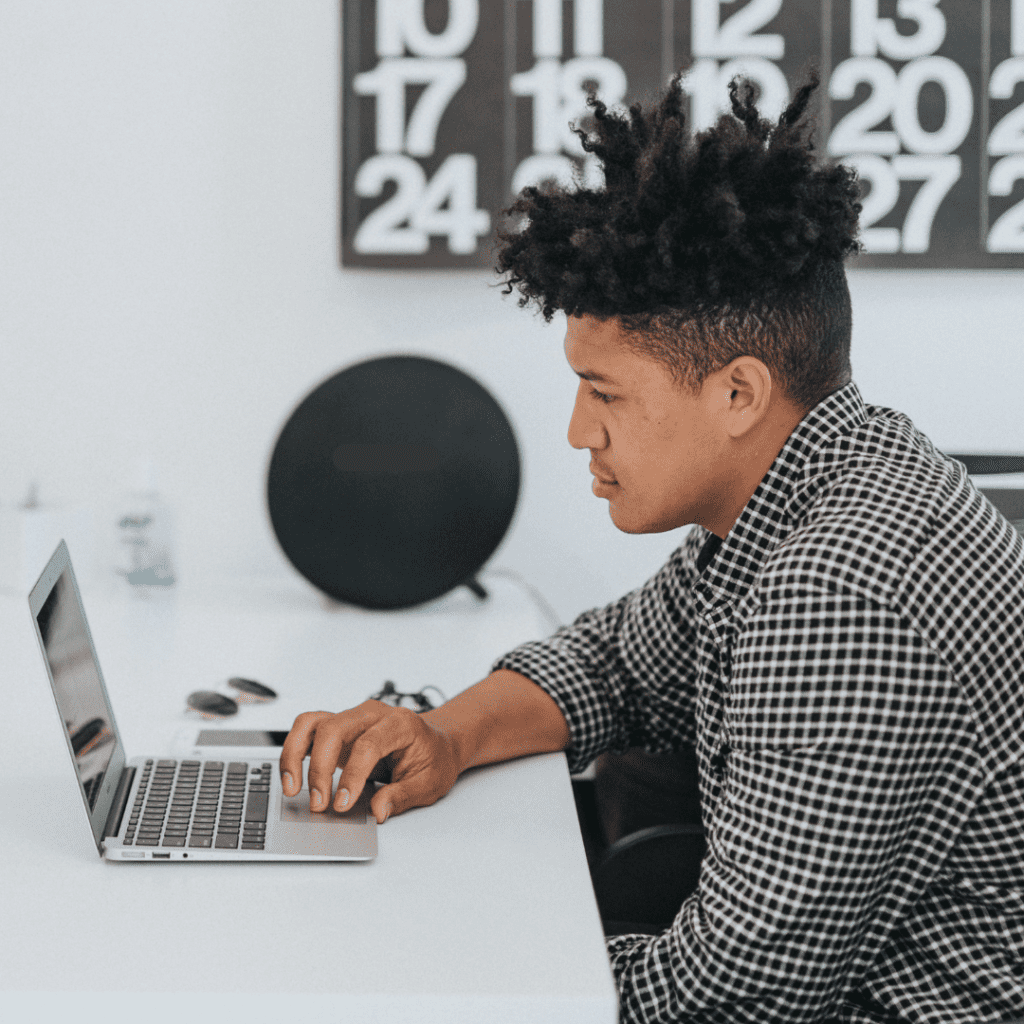 As the platform grew, so did their confidence to do things differently. Today, Shopify (now something of an ecommerce giant) still positions itself as a slightly roguish outsider. They're happy to take bold stances on big issues and lead from the front when it comes to placing a strong focus on corporate social responsibility activities.
Although much has changed over the years, as Shopify has grown, one thing that's stayed constant is the focus on merchant experience. Shopify strives to empower the merchants who rely upon the platform and democratize the functionality usually reserved for the big brands of retail — putting some amazing (free) tools into the hands of smaller, but equally passionate merchants.
By helping people achieve more, Shopify has positioned itself perfectly as the champion of hard-working, honest businesses that give back and strive to do the right thing.
Shopify and Sustainability
Shopify does more than create a space for other brands to flex their commitment to sustainable values. They also take a very strong stance on these matters themselves, and several high-profile initiatives help show their commitment and dedication here. The first, and perhaps most significant given the current scale of the platform, is their carbon-neutral hosting. Data centers are hot, energy-hungry places – and as a result, a big contributor to greenhouse gas emissions.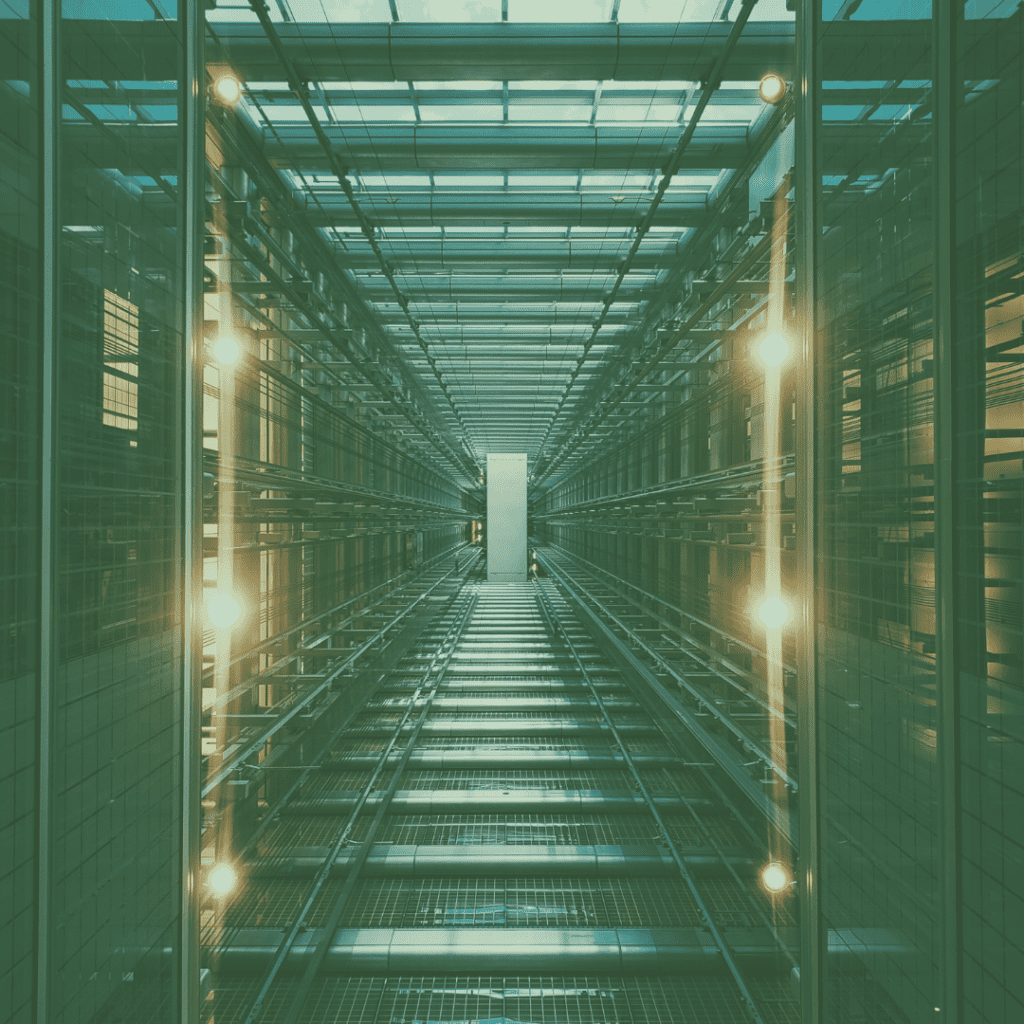 Shopify has helped to reduce this impact, by decommissioning all their data centers in 2018, and moving everything across to Google Cloud. As Google offsets all emissions linked to this service, if you run a store on Shopify, you can rest safe in the knowledge that your hosting is carbon neutral.
Of course, hosting isn't the only element of ecommerce that causes emissions. Fulfillment and shipping are also significant problems — but Shopify is making moves here, too. In 2020, they made a big, bold power move, promising to offset all of the emissions generated by Black Friday Cyber Monday (BFCM) orders shipped from Shopify stores. The result?
"We're excited to announce that during BFCM 2020 weekend, we offset nearly 62,000 tons of carbon emissions.

That's the equivalent of carbon captured and stored by 80,970 acres of North American forests in one year—the size of approximately 61,340 football fields!" (SOURCE)
Not only did this gesture mitigate the carbon legacy of a sales event that can be controversial — but it also raised awareness of the (often unconsidered) issue more broadly within the world of ecommerce.
In addition to standout promises such as BFCM offsetting, Shopify also offers several internal products that help their merchants go green. The 'Shop' app is a great example. Initially, it's likely that Shop was the platform's attempt to counter the power that online marketplaces hold over standalone stores. However, its benefits go beyond this, encouraging people to shop locally and helping improve the experience of local delivery and curbside pick-up offerings.
This helps smaller, independent shops get discovered and also reduces long-distance shipping (as well as the packaging that this necessitates). Perhaps even better than this "shop small, shop local" aspect — when customers choose to pay for their orders via Shop Pay, Shopify calculates and offsets the emissions the delivery generates.
As well as the Shop app, Shopify has produced its own offsetting app (Offset!) While the app itself is free to install and use, merchants do need to pick up the bill for offsetting activities actioned through Offset.
However, as the result of Shopify's ability to amalgamate the offsetting requests of many smaller vendors, pricing is low ($3.60 per metric ton of estimated CO 2 emissions from shipping). This works out around $0.005 to $0.10 per order. Merchants can choose to foot the bill or pass on the tiny cost along to their customers (at the same time, educating them about the impact of their online actions — a double win!)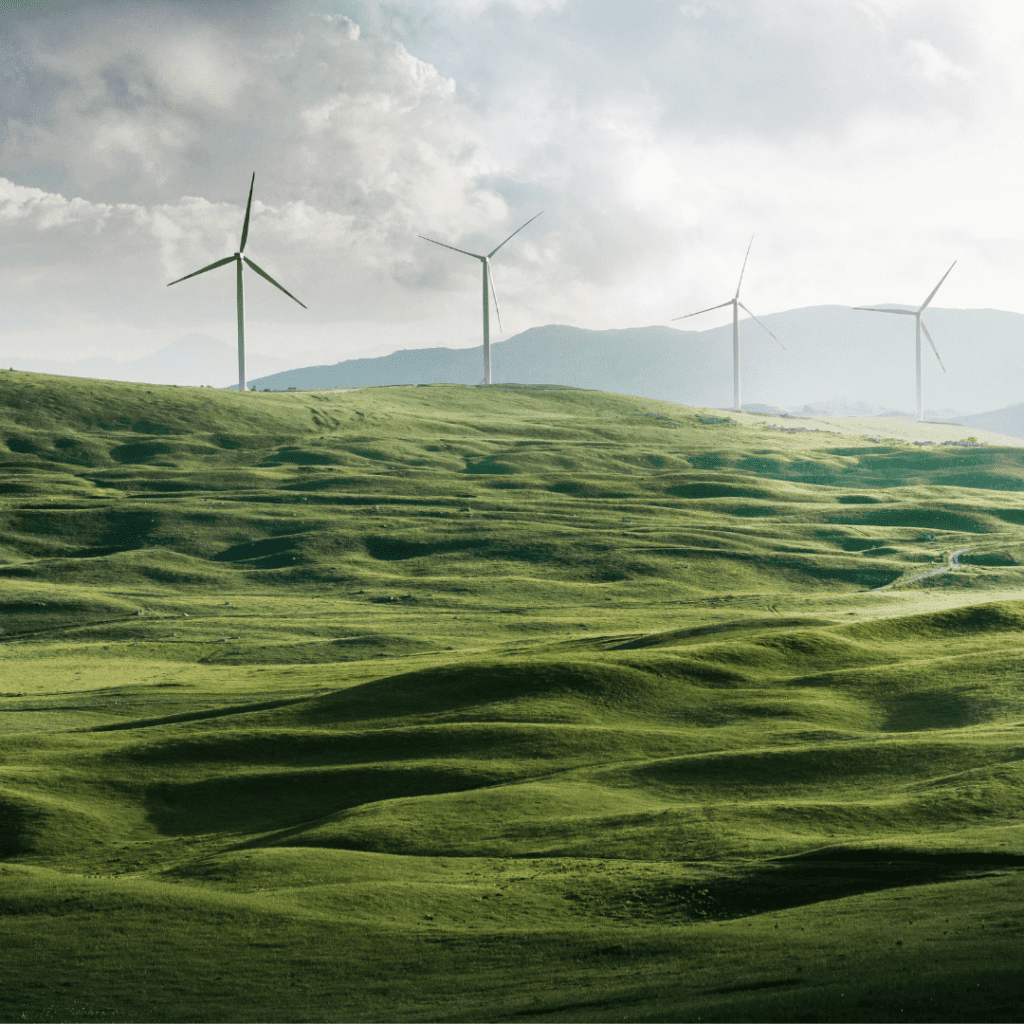 To cap off its sustainability efforts, Shopify is also linked to two major financial funds supporting environmental action. The first is their own in-house Sustainability Fund, which invests a dedicated $5 million annually into industries the business believes will be important in the fight against climate change.
Additionally, Tobias Lutke is also the co-founder of a charitable foundation called Thistledown. This aims "to advance technological solutions for decarbonization." The founders committed an initial $150 million endowment to seed the foundation.
As with any large corporation, it's always good to be mindful of greenwashing spin when it comes to big flagship gestures. However, Shopify appears to be the real deal – putting clear care and attention into the practice of finding the hardest-working, science-backed projects to invest in. After all, any CEO who celebrates their millionth customer by planting over a million trees has got to be worth considering aligning your own values-driven business with!
Shopify's App Ecosystem
Beyond Shopify's own apps (Offset and Shop) a huge benefit for more mission-led businesses in the thriving app ecosystem that has built up around the platform in recent years. Well-supported, and housed within (for our money) the most intuitive and well-designed app marketplaces out there, the third-party apps that support and complement Shopify's baseline native offering bring so much to the merchants that they serve.
What does this mean for mindful businesses considering building with Shopify? One of the big advantages the App Store brings is the simplification of running a more sustainable and ethical online store. In addition to the general boosts via automation and general productivity (freeing you to focus more on your sourcing, products and customers) there is also a whole range of apps that are specifically dedicated to providing greener, more values-driven solutions for your store. Let's explore a few key areas of interest:
Carbon Offsetting
In addition to Shopify's own carbon offsetting offering, there are plenty of other independent alternatives that offer a great service, many going above and beyond offsetting of orders.
A quick search shows over 150 apps, all ready to help you reduce the physical impact of your store, customers and business operations on the planet.
We particularly like CarbonClick for its no-nonsense approach, but if you're looking for a solution that helps you calculate and reduce impact across your whole operation, then it's well worth checking out some of the options listed here, for a deeper dive into the opportunities out there.
Cause Marketing and Donations
Understandably, many mission-led businesses are interested in aligning themselves closely with a cause or charity. Typically, in the case of cause marketing, this will involve some form of donation on each order (i.e. for every order placed, we'll donate $1 to our supported cause). This has been proven as an incredibly effective method for increasing sales, boosting both conversions and Average Order Value (AOV), as shoppers feel better about the purchases they make and are more likely to increase their spending with a brand that supports causes they also care about.
A huge range of cause marketing options appear within the App Store (we told you it was an effective tactic!) and all will offer something slightly different. We've seen brands get great results with ShoppingGives — it has a wonderful track record for helping brands succeed in this space.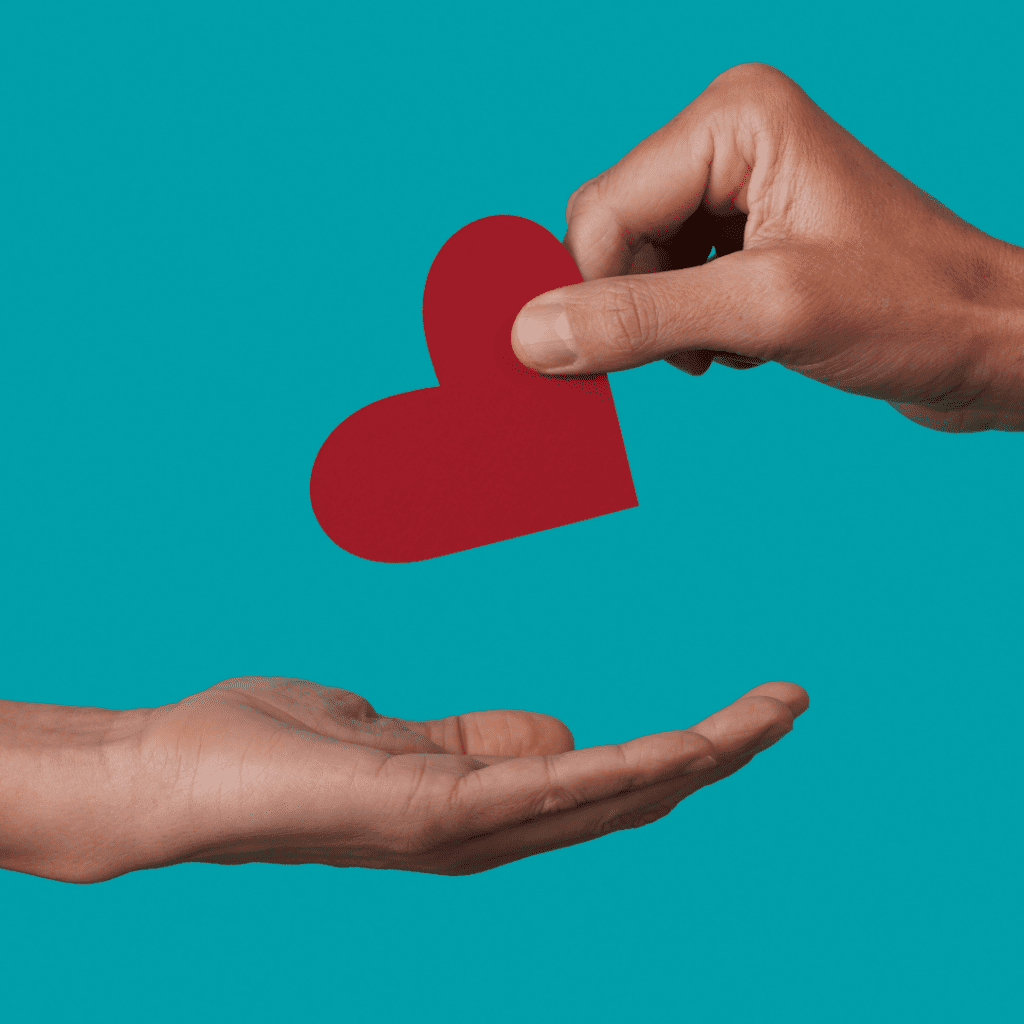 Ethical Promotion
Finally, the Shopify App Store is a great place to discover new ways of ethically promoting your store. When it comes to values-driven online brands, promotion is about more than finding new customers and increasing sales. You're spreading the word about your mission, your values and your cause. It's essential that you utilize every tool in the box to ensure your story is getting out into the world.
Ethical marketing means promoting your business honestly and openly, encouraging engagement by positioning your values and mission at the forefront. Solutions like GreenStory are a great way to communicate this to customers already browsing your store, helping educate through carbon labeling and more. This can have a big impact on customer experience and loyalty.
If you're looking for more of an acquisition play, then GoodCarts can help. Harness the power of cross-promotion and coupons, by offering a discount to customers when they make a purchase with other mission-led brands. Everyone benefits, and you know that you're always reaching a perfectly targeted and well-aligned customer. The cost? It's free!
Let's look at some mission-led Shopify businesses already setting the standard on the platform
MPowered
First up, MPowered, offers a range of beautifully designed and powerfully functional solar lights. With every purchase, they give back to projects bringing energy to communities in dire need.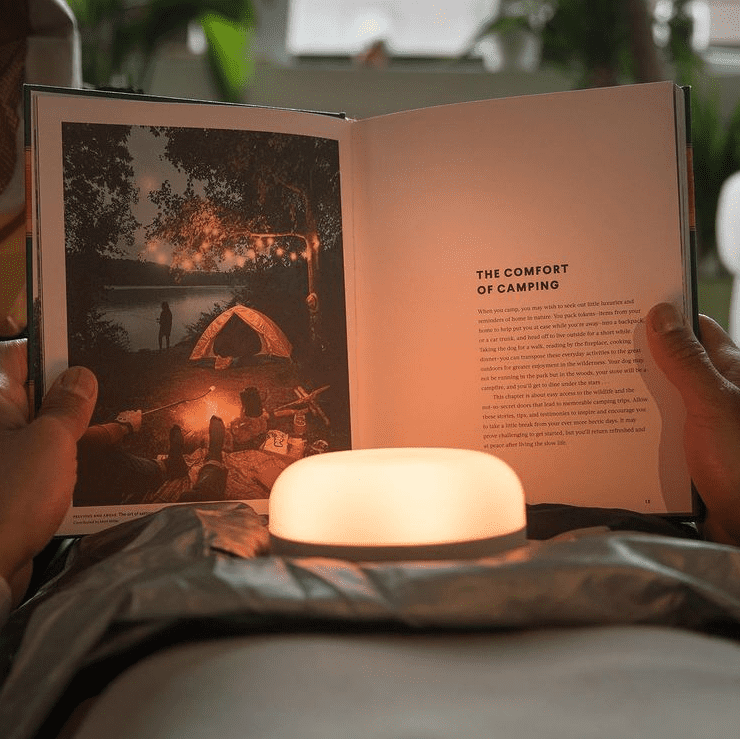 We asked their Director of Ecommerce, Daniel Queiroz, if Shopify's stance on sustainability influenced the decision to platform with them, and the answer was a resounding yes. "As a B Corp and a mission-driven business, we always try to partner with other environmentally and socially conscious companies."
What does MPowered find is the best aspect of platforming with Shopify, for a business with strong values? As we suspected – a mix of great functionality, alongside fair pricing and underpinning values. "It's the ability to work with one of the best eComm platforms at a reasonable cost and keep our website updated with best practices for user experience and sales conversion."
Soak It Up
Next, we spoke to Soak It Up, a brand that sells a beautiful range of eco-friendly (and wildly innovative!) cleaning products. The brainchild of Minnesota mom, Carla Scholz, they're a fantastic example of the kind of entrepreneurial spirit that Shopify has always looked to support and champion.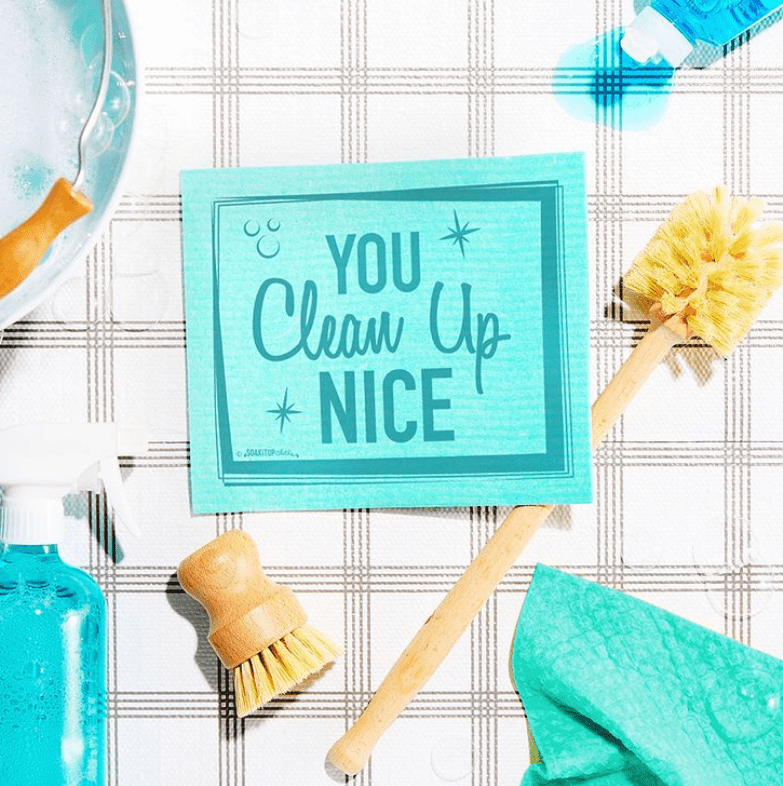 We asked Carla what she'd found helpful about Shopify as a platform when it came to supporting her eco-aware business. For her, it was the closer customer connection that Shopify enables. "Wanting to focus and grow my direct to consumer sales, Shopify makes it easy."
Shopify's origin story also appealed. Carla recalls, "I was using a competitor that did not have many tools for analytics and growth. I heard Shopify's founder Tobias Lütke on "How I Built This" and I liked his story."
Starting Up? Build On Strong, Ethical Foundations With Shopify
Shopify clearly has a lot to offer as a platform. Not just to the huge names of ecommerce, selling out fresh drops in seconds and scaling wildly successful global brands – but also to the hardworking, entrepreneurial everyday retailers, putting in the long hours and striving to do the right thing, for their people and for the planet.
Shopify's commitment to its position as a champion of sustainability, and general dedication to empowering brands at all stages of their evolution is inspiring. At GoodCarts, we're very proud to be a part of the active partner community, supporting so many inspirational Shopify merchants to succeed on their ethical ecommerce journey.