Steven Clift
If you're a nonprofit social enterprise generating revenue (and building your profile) through the sales of products or services, chances are you have considered Shopify as a platform.
You'd be in excellent company. From conservation giants WWF to WaterAid and Help for Heroes, many leading nonprofits have joined forces with Shopify to offer a range of branded products, collaboration, virtual gifts and more.
In this guide, we'll highlight some of the benefits that Shopify offers, inspire you about what can be achieved, and provide some advice about how to get the most out of the platform and its associated ecosystem.
1. Why Shopify is a Great Platform for Ethical Ecommerce
What makes Shopify such a popular choice for charities and social enterprises when it comes to raising funds and selling online?
For a start, you can expect favorable rates. Shopify offers lower pricing plans for nonprofits, and there are two options to choose from: NPO Lite and NPO Full.
The NPO Lite plan is equivalent to Shopify Lite or Shopify Basic in terms of pricing. But as a nonprofit, you have access to additional features that aren't normally available on these plans.
If that's not quite right for your scale or requirements, then the NPO Full plan might be the way to go.
With both options, an annual billing cycle provides a 10 percent discount.
The NPO Full plan is actually a little more costly than the standard Shopify plan but it comes with a bigger range of features.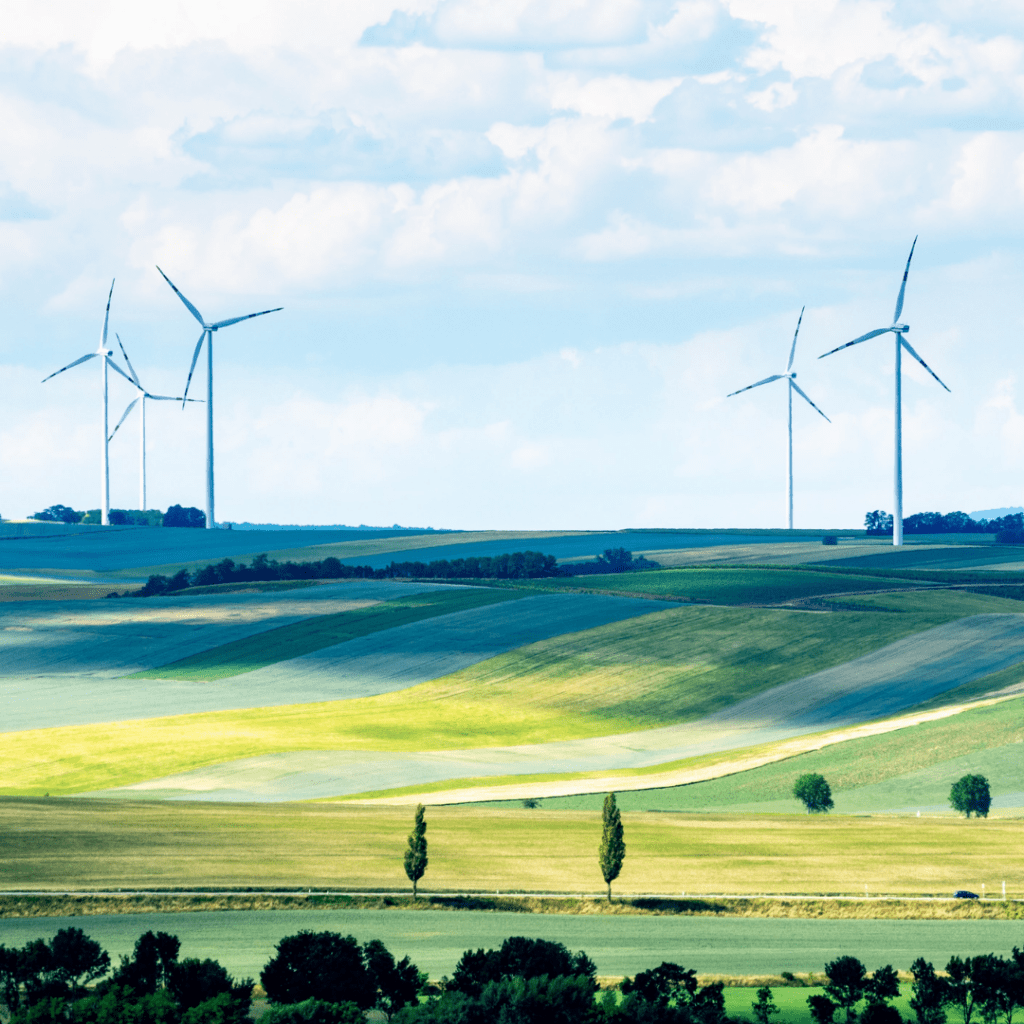 Shopify's Sustainability Record
In addition to these favorable rates and plans, Shopify boasts an impressive sustainability record. Shopify's Sustainability Fund donates at least $5 million annually toward supporting emerging technologies designed to help fight climate change.
In 2018, Shopify decommissioned all of its data servers, moving to Google Cloud. This means their platform is now carbon neutral, as Google powers all of its servers with renewable energy.
Close Control and Customization
Shopify has always positioned itself as the option for those wanting to take a hands-on approach to the creation, design and management of their stores. As a platform, Shopify offers a wide range of native functionality, built around a highly functional and intuitive interface. This enables reasonably complex results, including automations, to be built up without a great deal of experience required.
This can be great news for nonprofits, who might not yet have their own digital design and development staff, or who are looking to keep their overhead down.
A Thriving Ecosystem
Another huge benefit of working with Shopify is the large network of innovative apps and agencies that offer expert third-party advice and additional functionality beyond the "ready right out of the box" features.
The range of apps that are free, or which offer free trials, is extensive. For a budget conscious nonprofit, there's a very low risk entry point. And as Shopify is a popular platform, there's a huge amount of online support, advice and community resources readily available.
2. In Great Company
Let's explore three great social enterprises successfully using the Shopify platform (and they use the GoodCarts Shopify app).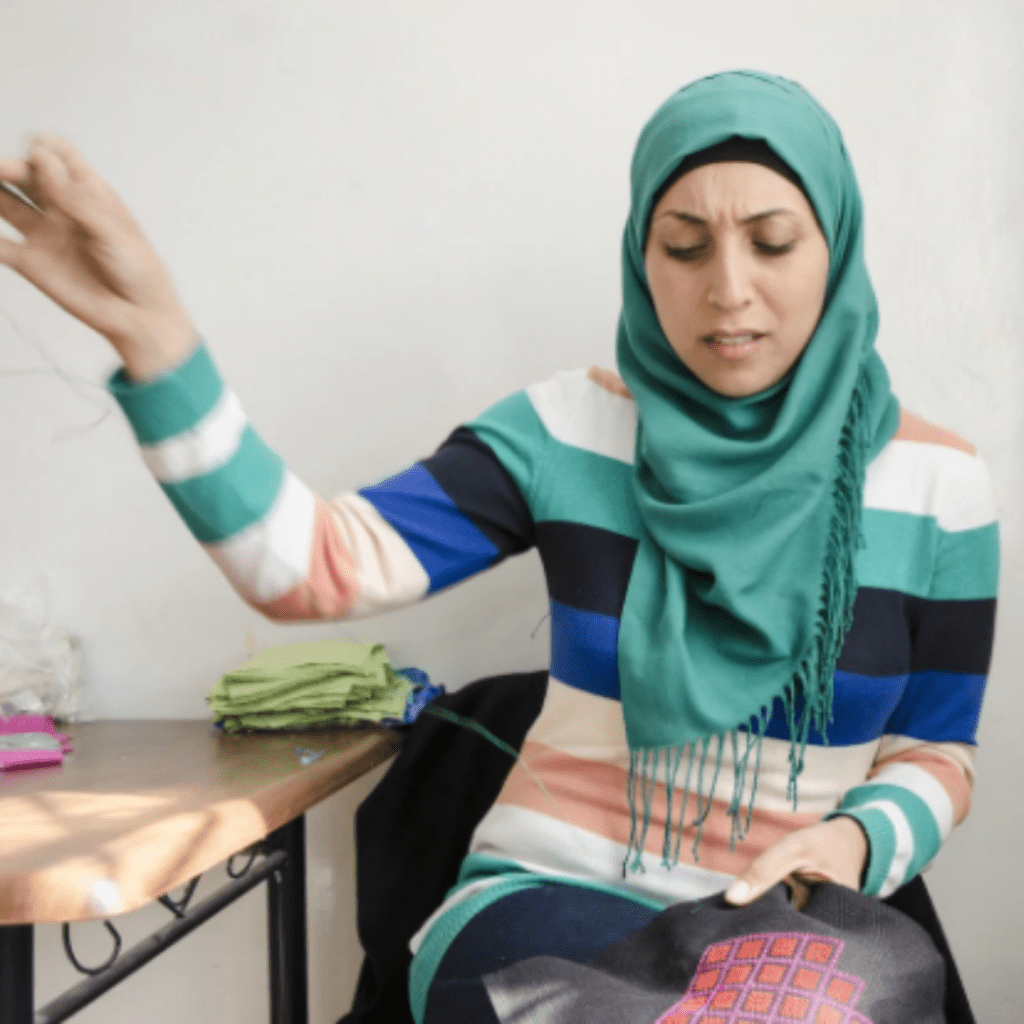 Darzah is a project of Child's Cup Full, a nonprofit initiative based in Zababdeh, a village in the West Bank. Their products, which showcase traditional tatreez embroidery, celebrate and preserve Palestinian heritage and are 100 percent handmade in Palestine. Sales made by Darzah contribute to artisan salaries, employment programs and ongoing job training in the West Bank.
Darzah's ecommerce store is professional and appealing, with great showcasing of the unique nature of the products. The brand also makes great use of pop-ups to help convey the overall impact and messaging associated with their mission.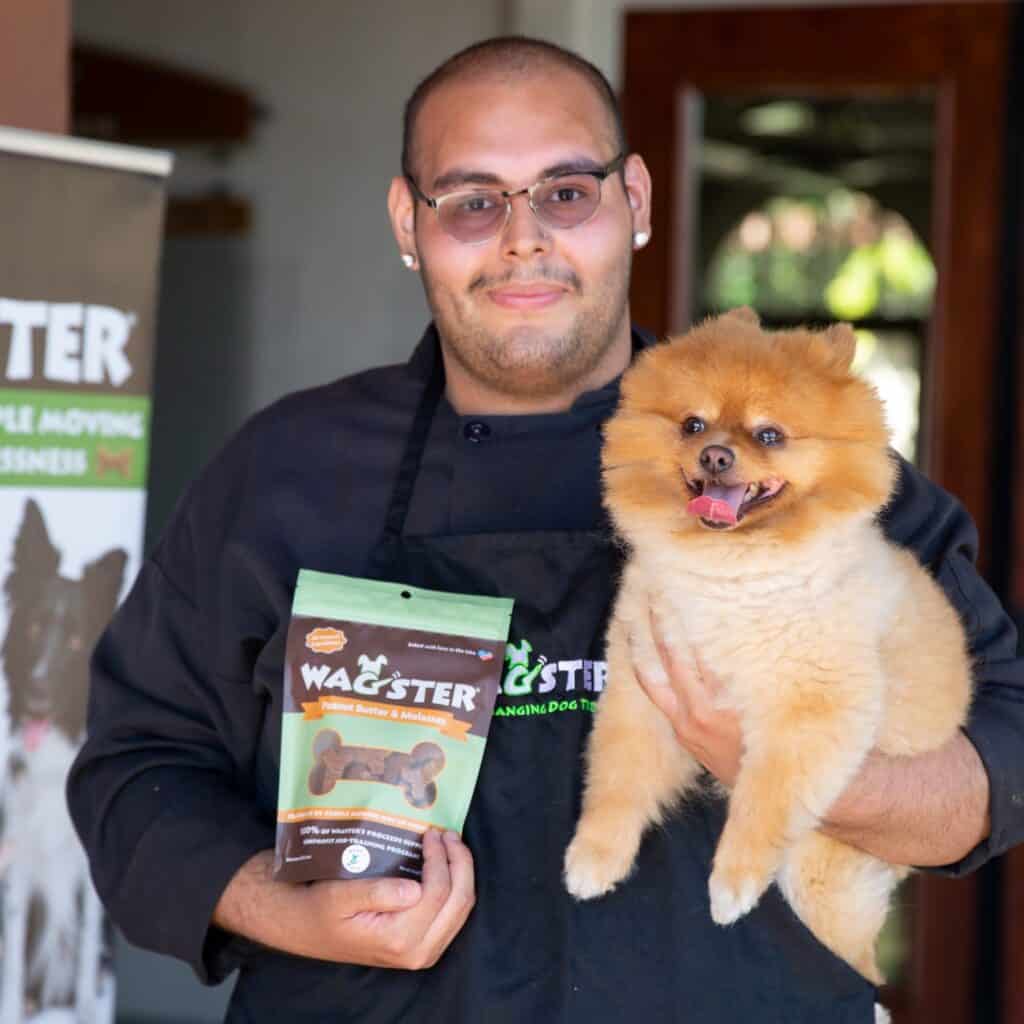 Next to set our tails wagging, Wagster Treats. Providing delicious all-natural dog treats, all Wagster products are baked and packed by people working to overcome homelessness, generational poverty and other challenges that may have limited their opportunities.
The site itself offers excellent navigation and places community and cause at its very heart. Its imagery and copy share a real sense of hope, optimism and determination. Wagster also makes great use of user generated content, with shared hashtags and lots of images of happy four-legged customers.
Ornaments 4 Orphans is a for-profit, fair trade social enterprise which is committed to to providing critical support for orphans and other vulnerable children in Africa. Their model helps create lasting employment, fight poverty and help families and their wider community grow strong together.
The store is notable for its creative merchandising, with beautiful and unique decorations organized by country of origin. Not only does this help with product exploration and discovery, it also brings the amazing artisans behind the products to the forefront.
3. How to Extend Shopify's Functionality
The Shopify App Store is a rich resource when looking to "bolt on" functionality to your existing store. Most Shopify stores will run at least a few additional third-party tech solutions to help their operations run smoothly.
Here are our top recommendations for nonprofits selling on Shopify:
This will come as no great surprise, but really – an app that gets your store in front of a perfectly targeted audience, incentivizing them with a coupon code – and all for free! We have more than 150 stores in the GoodCarts network, working together to help cross-promote similarly minded, ethical ecommerce brands. Will you be the next to benefit?
Cause marketing is a win for everyone. Causes get more donations and brands see customers placing orders of higher value, shopping more frequently and checking out at higher conversion rates. We love Change Commerce for its sleek functionality, great compliance, industry-leading innovation and total security. It's well worth exploring what this app can do for your brand, especially if you're looking to boost your promotional efforts.
As a nonprofit, you know your customers are big hearted and want to make a positive impact on the world. Incentivize your audience with a tree planting reward linked to sales made through your store. Not only will this help boost sales, you're likely to see an uplift in customer loyalty as shoppers return to add to their tree tally. One Tree Planted makes the whole process intuitive and easy to manage.
For Keeping Connected: Gorgias
Conscious consumers have questions! If you're running a larger operation, and especially if you're selling across multiple channels, then you might want a professional customer support system to help you handle inquiries with speed and top notch service. Gorgias will make it easy for your support team to handle all questions with accuracy and insight. It will prove especially helpful if you need the ability to transfer questions to other departments, such as those involved more directly with your nonprofit work.
For Pre-selling Products: Crowdfunder
If you're looking to protect your margins, or if you've just started selling products and want to know you're going to meet genuine demand, then pre-sales or crowdfunding can help you achieve your goals without too much risk. A crowdfunding campaign can be great exposure, too. Crowdfunder integrates with Shopify to help your nonprofit bring in the presales and secure your future success.
For Securing a Fan Base: Loyalty Lion
Finally, consider adding a loyalty program such as that provided by Loyalty Lion to your nonprofit Shopify store. Chances are, your customers already feel connected to your cause. So by having a loyalty program you create an additional incentive to return, and have a great reason to keep reaching out (with points reminders, added incentives etc) to keep your nonprofit top of mind.
Learn more about apps with the power to help your nonprofit Shopify store succeed here as well as our presentation on ecommerce apps for cause-marketing (with links galore).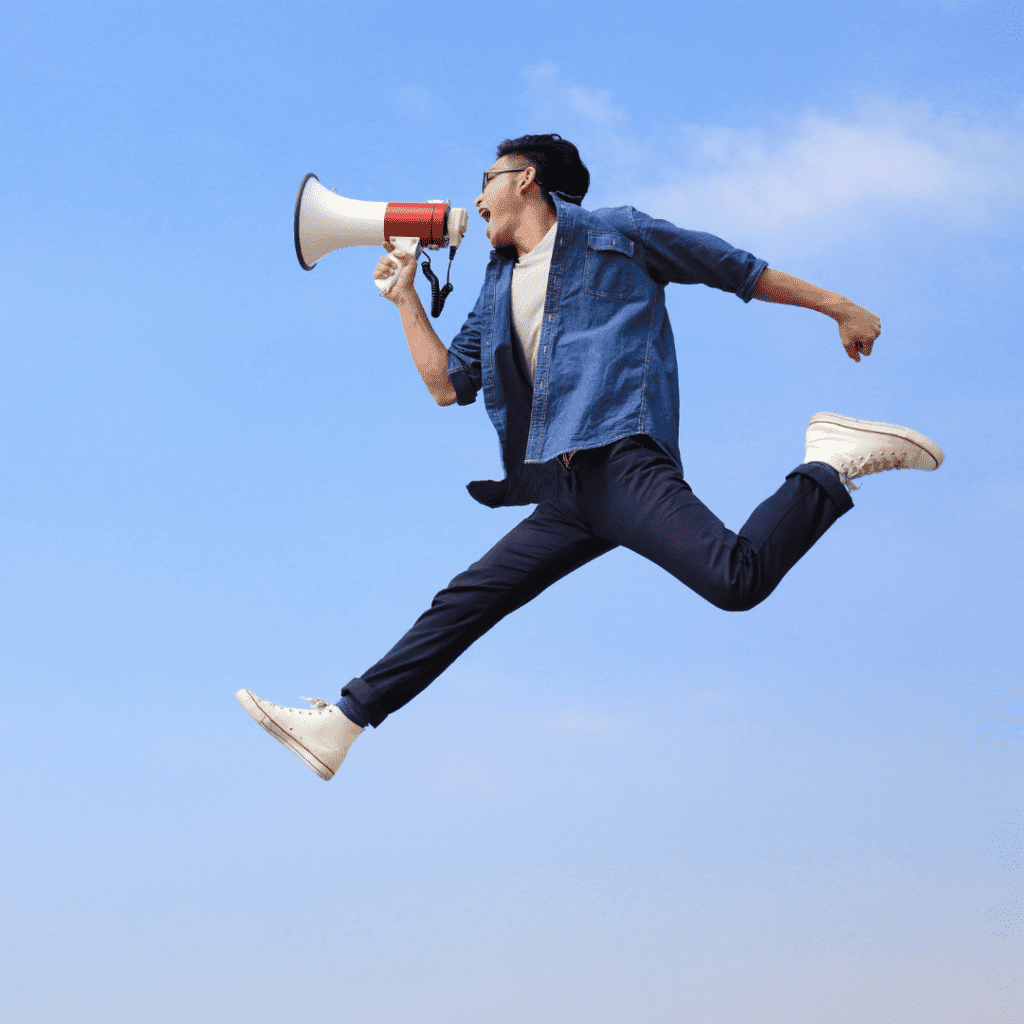 4. Get the Message Out: Top Tips to Maximize Your Marketing
So, you've chosen your platform, built your store and added your apps. Now, it's time to get the word out. In the competitive world of ecommerce, marketing is a necessary expense – but a sensible bet in terms of ROI.
As an established nonprofit, you're starting at something of an advantage. You're likely to already have an engaged audience, interested in supporting you and receptive to hearing about new ways to do this. Consider where most of your interest is currently generated, and optimize these areas. So if your nonprofit is already very active on Instagram, make this channel shoppable.
Here are four more ways nonprofits can help spread the word about their online offerings:
Leverage User-Generated Content (UGC)
Leaning on the content produced by your customers can be a great way to generate more interest – and sales – for your online brand. Charities tend to attract committed communities. So if you're already making good use of hashtags on social media, see if you can leverage this imagery in your wider marketing efforts. A range of apps, such as FourSixty, will enable you to populate your site with fully shoppable Instagram galleries. By working with these solutions you can also tick all the right boxes when it comes to permissions and compliance.
Referral Programs
Referral programs have been around in some capacity for decades, but since the explosion of social media (and the huge rise in influencer marketing) this strategy has really taken off. By offering discount code based referrals, you can tap into the social circles of those who already feel passionate about your cause.
GoodCarts
Another gentle plug – but truly, GoodCarts is a wonderful fit for nonprofits selling online, and too advantageous not to mention when discussing promotion. Your store will be promoted to the customers of other ethical, mission-led brands after they have completed a purchase. Their motivation to explore your store is enhanced with the offer of a discount. And the whole service is entirely free to you. (While GoodCarts loves Shopify, we also like Woocommerce and all the platforms that we support. We invite non-profit social enterprises regardless of ecommerce platform to be part of our growing cross-promotional community.)
Google Ad Grants
Finally, if you've yet to dip your toe in the world of paid advertising, Google Ad Grants allows nonprofits to start experimenting here. The amount of credit you can be granted to use within your Google Ad campaigns varies depending on location (up to $10,000 in the USA, for example). Your nonprofit will need to be verified by Google, but the process is simple – get started here.
Looking for more great ways to drive free traffic to your Shopify store? We've got you covered.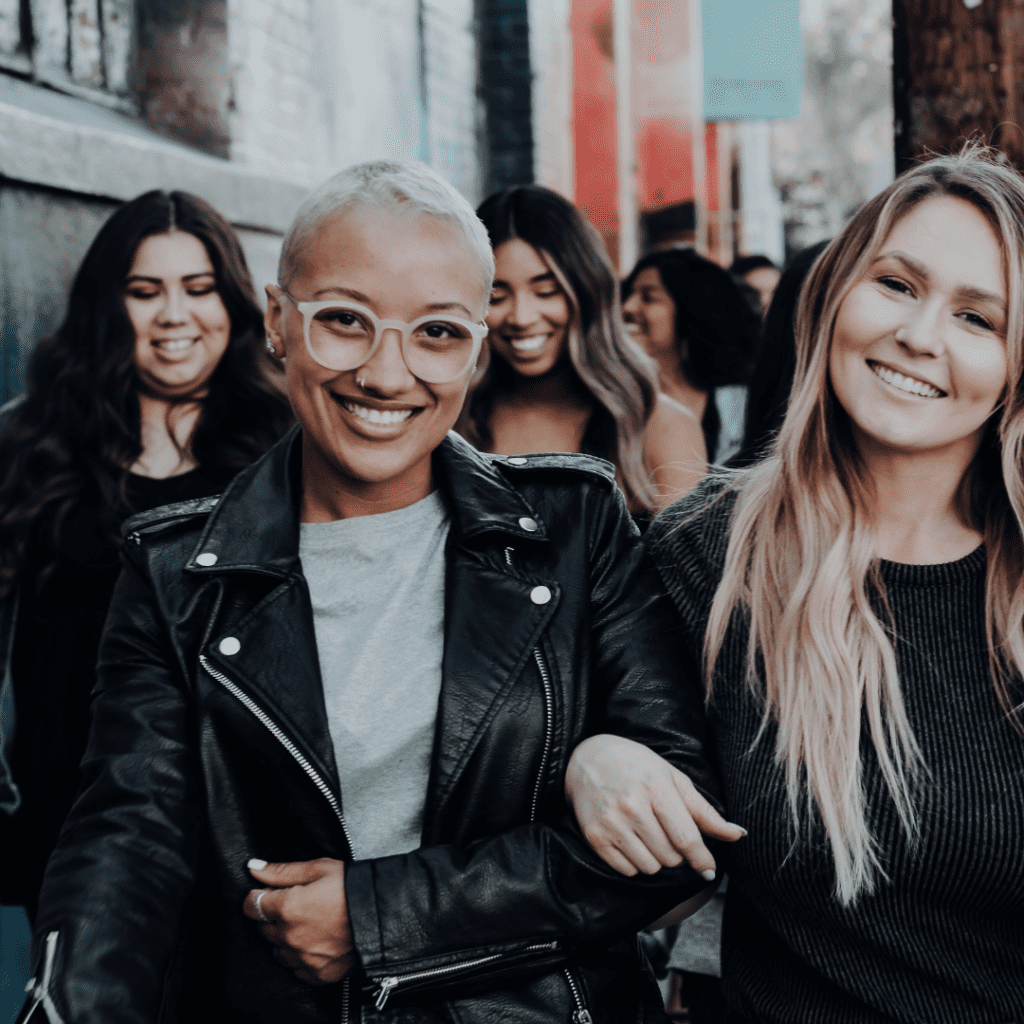 5. Team Up and Win: Building Community via Shopify
Finally, let's focus on the bigger picture that growing your nonprofit brand on Shopify can help you achieve. The Shopify Community is generous, knowledgeable and very experienced. With so many other nonprofits and social enterprises selling on the platform, you'll gain access to a whole host of mission-led merchants who are happy to share their success stories and tips for getting ahead.
The Shopify Community boards are a great place to start including their dedicated forum and blog for social enterprises. You can use these to research any questions you have about the platform before you even start to build your store – most have already been discussed!
If you prefer to learn from your fellow Shopify merchants in a more social "face to face" way, you might like to explore some of the meetup groups that exist. In pre-Covid times, Shopify would help facilitate lots of "IRL" meetups, usually hosted by a Shopify Expert or Partner agency. Today, you're more likely to find something suitable online. Within the "ecommerce for good" niche, MindfulCommerce also offers a great online space for conversation, as well as regular online meetups that are friendly, welcoming and full of knowledgeable merchants and tech experts.
Another great online networking resource is the Social Enterprise Alliance which supports social enterprises to become more sustainable and grow their impact. The SEA builds awareness, campaigns for change and provides its members with access to resources.
When you're looking to get involved with the Shopify community, remember to be an active member within the space. There's so much to be gained by new connections and collective wisdom available in the Shopify scene – and it's important to give back and encourage others, too.
Is Shopify Right for Your Nonprofit?
Shopify is built on strong, sustainable foundations, linked to a thriving third party ecosystem, with preferential rates and services for nonprofits and a hugely helpful and well-connected community ready to help. It's no secret we think Shopify is a great choice for nonprofits looking to sell successfully online.
Check out how GoodCarts is helping hundreds of stores to reach new conscious consumers.
Shopify Partners recently shared our lessons on how we are bringing community organizing and social impact to the ecommerce world. Nonprofits that make and/or "sell stuff" to support their missions have a special place in our hearts within GoodCarts.
Did you know Steven Clift, the CEO of GoodCarts, led a "technology for good" nonprofit for 20 years? Connect with him on LinkedIn!