Steven Clift
Click and save! Digital coupons are here to stay…
As an ambitious ecommerce retailer, you're always looking for ways to drive new business and increase sales. And as a mission-led business, chances are you want to do this in an ethical, cost-effective way. Marketing funds might be limited, but the more reach you can achieve, the greater the positive impact of your business!
In this guide, we'll examine how digital coupons (or discount codes – we'll use the terms interchangeably here) can help you achieve your promotional goals. Expect plenty of helpful examples and practical tips.
Ready to get digitally discounting? Let's go.
Dancing With Discounting: Are Digital Coupons an Effective Strategy? 
As a retailer or a consumer, when it comes to promotional strategies, it's hard to resist the siren call of the coupon. The appeal of coupons is so impactful that when commerce made the jump across the digital divide, coupons came along for the ride, leaping from the pages of magazines to the pixels of the web. Even today, digital coupons frequently imitate their old school counterparts, mimicking the design and experience of a "clip out and keep" paper coupon.
Why the enduring popularity? Everyone loves the feeling of getting a great deal – something special, additional or exclusive. The stats back this up – 90 percent of consumers use coupons, and ​​the value of these digital coupons is forecast to surge to $91 billion by 2022, up from $47 billion in 2017.
If you're considering using coupons as part of your ecommerce brand's promotional strategy, what are some of the key considerations you should weigh?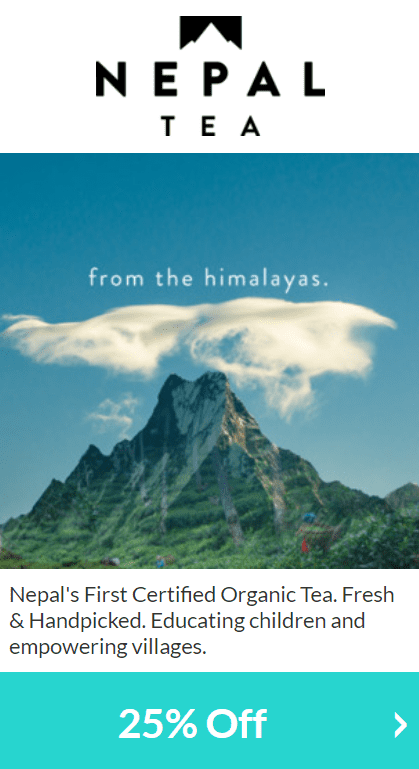 Sustainable Brands and Discounting: Things to Consider
You might think that the decision to leverage coupons is an easy one to make, as they drive sales and consumer interest. But if you're running a mission-led operation, there are a few extra factors you may want to consider.
As a sustainable brand with ethical manufacturing and sourcing practices, you may have tighter margins. An audience looking to support a business doing things "the right way" are arguably less likely to be put off by a higher price point. In fact they may even question your practices if you're able to apply heavy discounting – even as a "loss leader."
You don't want to undervalue your product in the face of cheaper competition. Equally, encouraging excessive consumption or impulsive purchasing might not align well with your brand values.
But when positioned the right way, coupon-based discounting can give an ethical brand the opportunity to win over a wider audience for that "first time try". It can get them over the line, allowing you to delight them with your high quality and high values – and earn their future loyalty as a customer.
Discounting is ultimately a decision that each brand should make on a case by case basis. However, it's an unquestionably powerful acquisition play, and all mission-led brands need to grow if they're going to achieve the maximum positive impact via their business model.
Digital Coupons and Design Basics
If you've decided you'd like to run a coupon campaign to drum up new interest in your products and increase the reach of your brand, aim for strong execution!
In many instances, a coupon might be the very first touchpoint for how a new customer experiences your brand. They say you don't get a second chance to make a first impression, so when it comes to standing out from the competition and conveying a really compelling offer, how can the design of your coupon campaign work in your favor?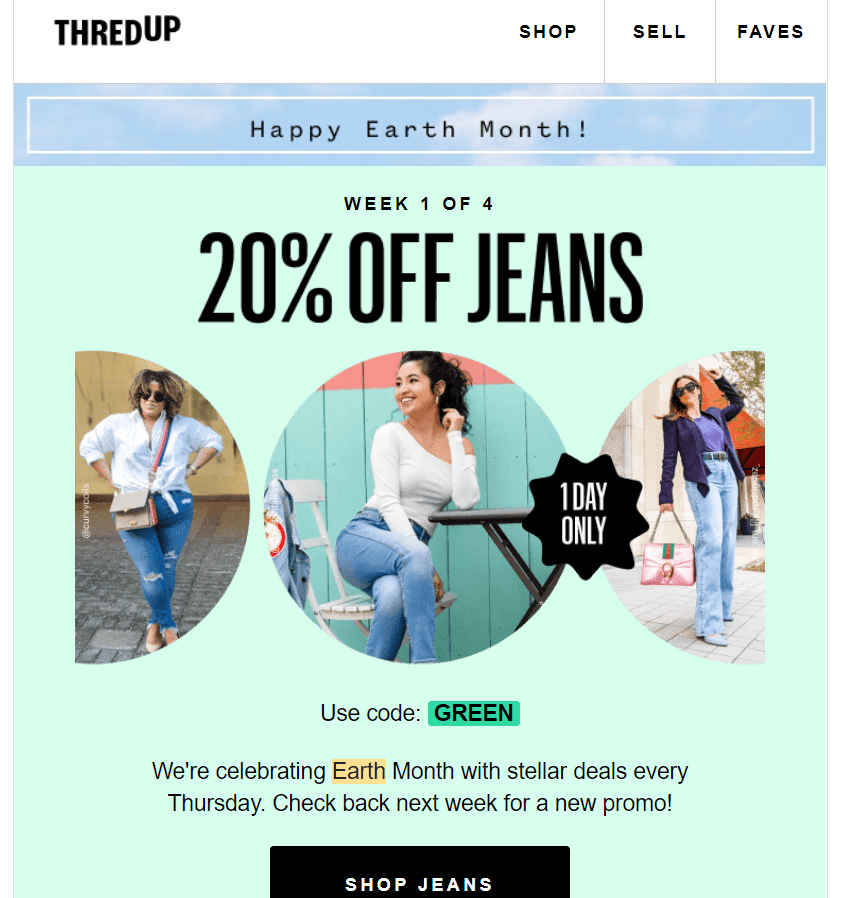 Method of Delivery
Design is only one half of the equation and should be informed by how a potential customer will encounter your discount in the first place. So, how will you deliver your coupon?
There are many ways to get a digital coupon into the "hands" of your audience – and each have their own merits. Various apps can add a pop-up coupon offer to your store, which can be triggered by a number of browsing behaviors (including exit intent – dangle a discount to keep a customer from bouncing!).
Email can be a very popular and effective way to share a coupon. Emails with coupons have been shown to carry a 48 percent increase in revenue per email. Naturally, this will tend to target an audience who've already had some form of contact with your brand, so opportunities for personalization are high. Through savvy use of segmentation, you can tailor your message to land with any group – those who've yet to make a purchase, or long time customers that you want to reward or reengage.
Social media is another popular opportunity, with many brands choosing to offer affiliated discounts through influencers (or increasingly, micro-influencers.) Ultimately, all of these various options will require a slightly different approach.
The most important factor to keep in mind is the customer journey. How will codes be applied or redeemed? Is the deal clear to customers (i.e. are you asking for a minimum spend)? Be sure to keep the process simple, free from confusion or disappointment to achieve maximum success.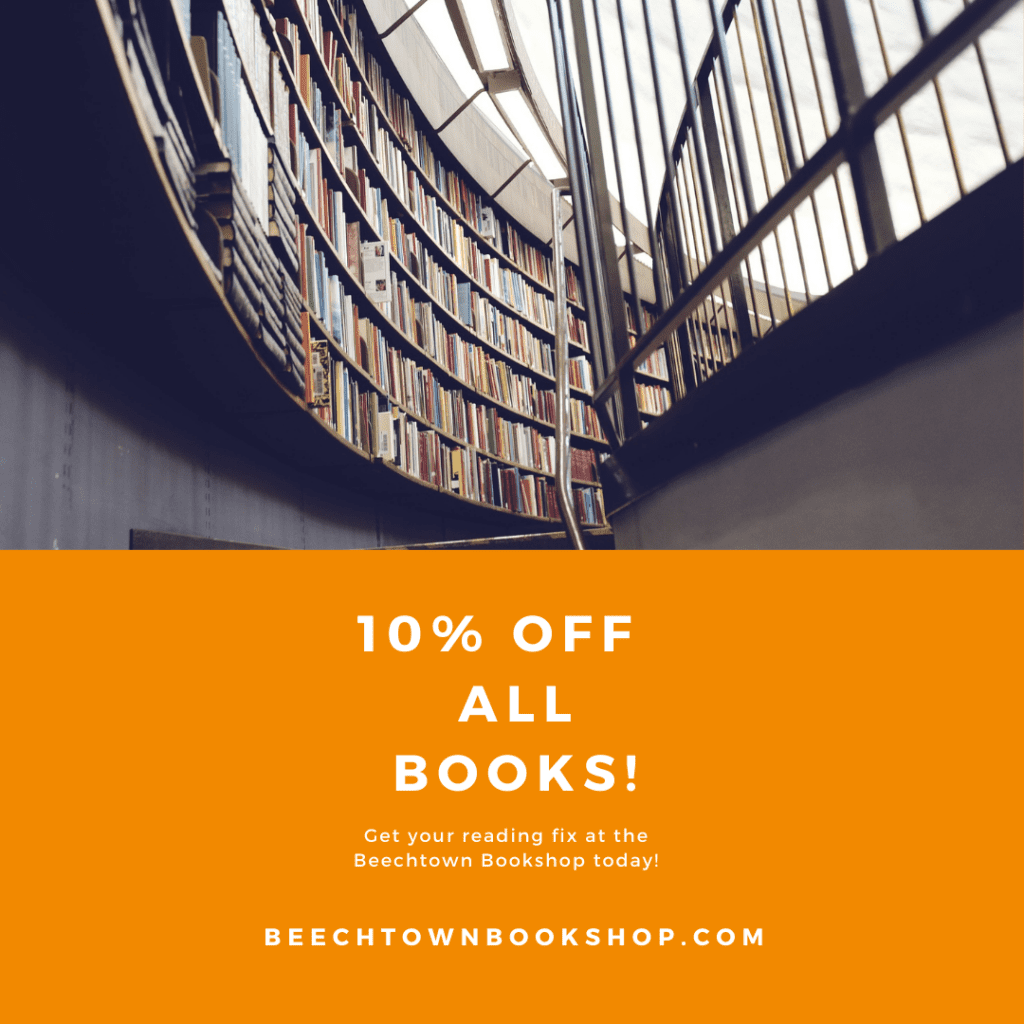 Graphic Design
Looks aren't everything – but when it comes to digital coupons, they still count for a lot! Take some time and care over the appearance of your coupons and the way they display visually for your audience. The overall effect should be to clearly convey your brand so it feels appealing, professional and well-aligned with your other channel representations.
Coupons don't typically come with a lot of real estate, so make the most of the small space you have to communicate your brand positioning. Product imagery is a great way to quickly inform your audience about your offer, but prominent text and clear, concise copy that conveys a bit of brand personality and delivers an inspiring call to action are just as important.
Looking for a helping hand designing your coupons? Canva has some great templates, which are free to use and require no specialized design skills or software.
Venngage also offers a great template service, with an easy to use "drag and drop" interface – check it out here.
Finally, Adobe also has template options you might like to check out – they're easy to customize and cover a wide range of business types!
You can even lean on a bit of visual shorthand and tap into customers' past experience with coupons. By replicating the familiar look of a physical coupon (for example, with a dashed "cut here" lined border) you can instantly communicate "coupon" – making the experience all the more familiar and compelling.
Pinterest offers another great source of inspiration for your coupon design – a quick search brings up a wide range of ideas which will help you to create something beautiful. Why not create a shared board with your coworkers, to keep track of concepts you'd like to use in future?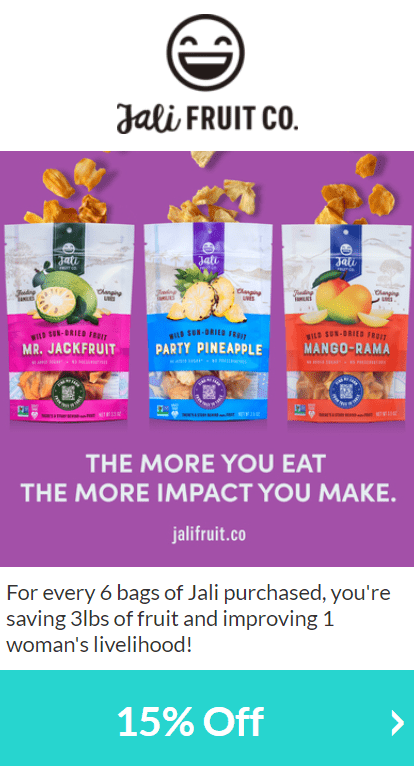 Product Imagery
We've already touched on the importance of product imagery, but it's so important within coupon design that it merits a deeper dive. As well as giving a good representation of your brand and the products you sell, it's also important not to mislead with the product imagery that you choose.
Make sure it's clear what your discount applies to – anything visualized on the coupon should be covered. You should also consider the styling of your products – would it be beneficial to see them in use, being held by your target demographic? The recipients of your coupon should be able to instantly understand and identify with the purpose of your product, so lean on your imagery to "speak a thousand words."
How to Calculate and Structure Your Coupon Discounts
Discounts should be structured so they make financial sense while still being a tempting offer. It's important for any brand embarking on a promotional campaign to get this right, but especially so for mission-led brands with their higher standards of production and tighter margins.
How Much to Reduce?
When calculating your discount, remember you're approaching this as a marketing opportunity. What's your investment plan when it comes to this campaign? Chances are, the amount will be closely tied to its objectives. For example, you might be happier to invest more in acquisition than reactivation (where past purchases may suggest that other methods could also be effective).
You know your break-even points on your products, so work from this starting point. Decide what you're willing to lay out as an acquisition cost per customer – will you be chipping away at your markup, or actively taking a hit?
You'll also need to consider the audience you're aiming at – perhaps you want to give them the chance to buy your item at the same rate as a cheaper competitor? Do your market research here.
Minimum Order Value
One way of safeguarding your outlay to a certain extent, especially if you're offering a fixed amount discount, is to introduce a minimum order value. The coupon code will not activate at checkout until this threshold is met. Although this is an effective strategy in terms of your costs, once again, we'd stress the importance of clear communication. Don't let your prospective customer get all the way to checkout, only to feel "cheated" by the need to add more to their cart.
Keep an eye on your Average Order Value (AOV) statistics when running promotions linked to a minimum order value – and play with the thresholds that customers are required to meet until you find the sweet spot for your brand.
Minimum order values can work very well for brands which sell a wider range of lower priced items. If you don't fall into this category, consider offering bundles which tip the scales into discount territory. This can be a great way to ensure a conversion at the same time as encouraging product discovery – an especially helpful tactic for Direct to Consumer (DTC) brands.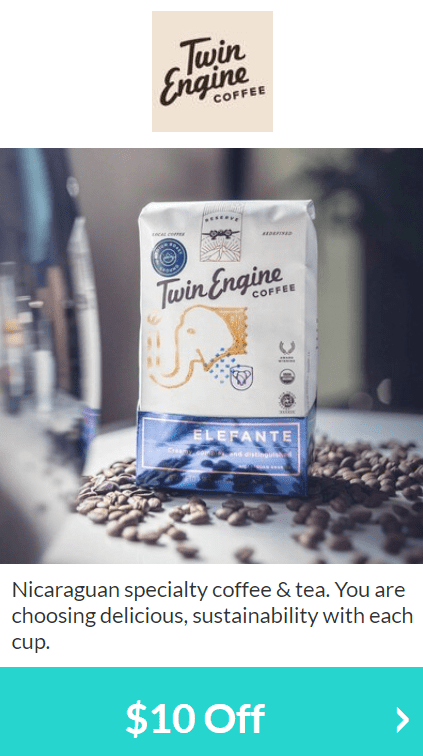 The Science of % Versus Fixed Amount
When it comes to offering a percentage or fixed amount discount, there are pros and cons to each strategy. No "one size fits all" approach yields results here, and the nature of your business will largely dictate the most appropriate option to prioritize.
Customers are notoriously unpredictable when it comes to the perception of a "more appealing" offer. But, in general, it's commonly understood that a fixed amount discount works best for higher ticket items, with a percentage discount proving more appealing for cheaper items.
For inexpensive products, customers are unlikely to go to the trouble of too much mental math. If you're offering a fixed amount off a more expensive item, it's likely to be a "bigger" number than a percentage discount, and for this reason, it's likely to feel more appealing.
As an example, which sounds like a better deal?
$450 off a $1,700 flight?
25% off a $1,700 flight?
There's only a $25 dollar difference between the two offers, but chances are, $450 sounds a lot more appealing.
Timing is Everything – When to Distribute Your Discounts
In addition to nailing your coupon design and discount structure, you also need to consider the timing of your distribution. Again, much of this will come down to the intended outcome of your coupon campaign. Are you looking to drum up customers during quieter sales periods, or aiming to double down on the increased traffic of holiday season and the "golden quarter" to win new customers?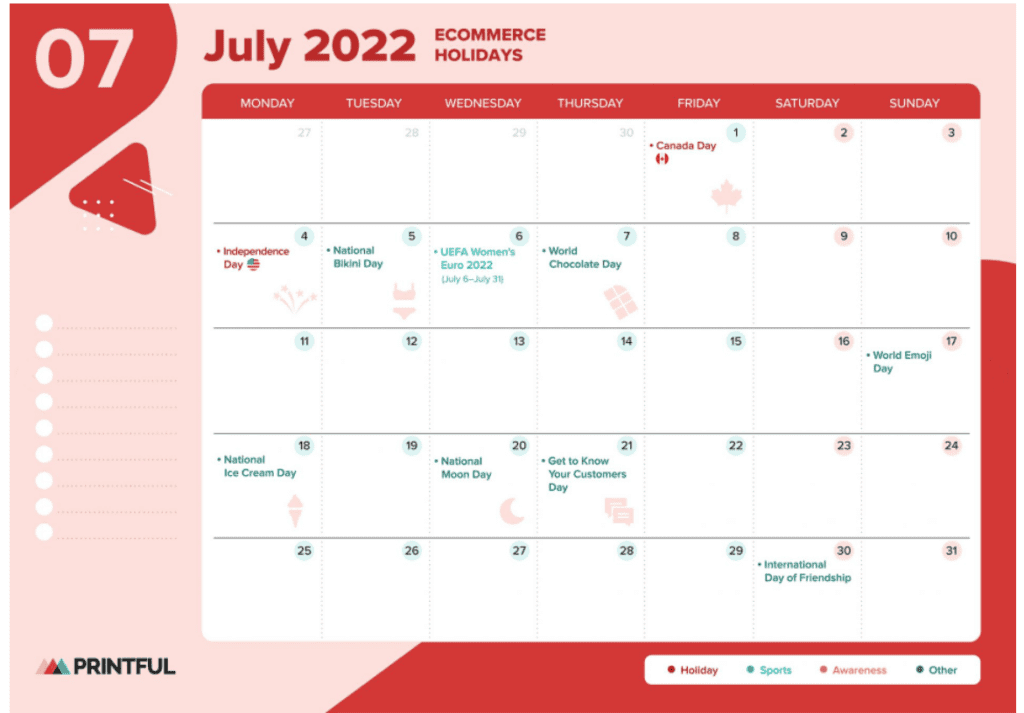 Consider themed discounts, too. These can be a great way to find new customers, as shoppers will be actively searching for specific discounts around commercialized events such as Valentine's Day and the Super Bowl.
If you're looking to plan out your discounting a year in advance, there are several handy calendars that can help you embrace every opportunity – try this one from Printful or this from Sufio.
Think about your target audience – what do they care about? Remember, if you're an ethical brand, your competitors are likely to go big for Earth Day and take a moral stance on Black Friday/Cyber Monday. Do you want to follow this pattern too? What are the advantages of going your own way?
With the discount codes that power your ecommerce coupons, you'll want to carefully consider how long the code should be valid. A longer term coupon might be targeted at first time customers if you expect it to be found on Google or discount collection sites like Honey, Rakuten and many more.
Acquisition plays like this are popular for a reason – they get results. Data suggests small businesses estimate almost 18 percent of their total business in the next 12 months will be "generated by customer acquisition promotions such as discount deals, daily deals, coupons or similar offers."
If you're looking for a shorter term boost to your traffic, you might consider running a paid retargeting or email campaign that reaches known customers, to entice them back by rewarding repeat business with a discount.
Pushing discounts through a paid campaign is obviously a double whammy in terms of investment, so will require careful consideration. But if you have stock to clear, a new line to drum up excitement for or even a competitor that's amping up its reach, it can be a smart strategy as you chase quick results.
Wherever you choose to distribute your digital coupons, rest assured that your customers are likely to be actively searching for them. Research suggests that 97 percent of consumers look for deals when they shop, with 92 percent claiming they are "always looking."
Maybe you want a more constant couponing campaign (that's NOT in Google), running in the background? If this is the case, audience targeting is everything. If you're looking to "set it and forget it" when it comes to your discounts, then working with a free solution like GoodCarts will mean your offer lands in front of a proven and perfectly targeted audience, time and time again. GoodCarts uniquely taps post-checkout traffic from partner stores and keeps the codes behind an email form to claim.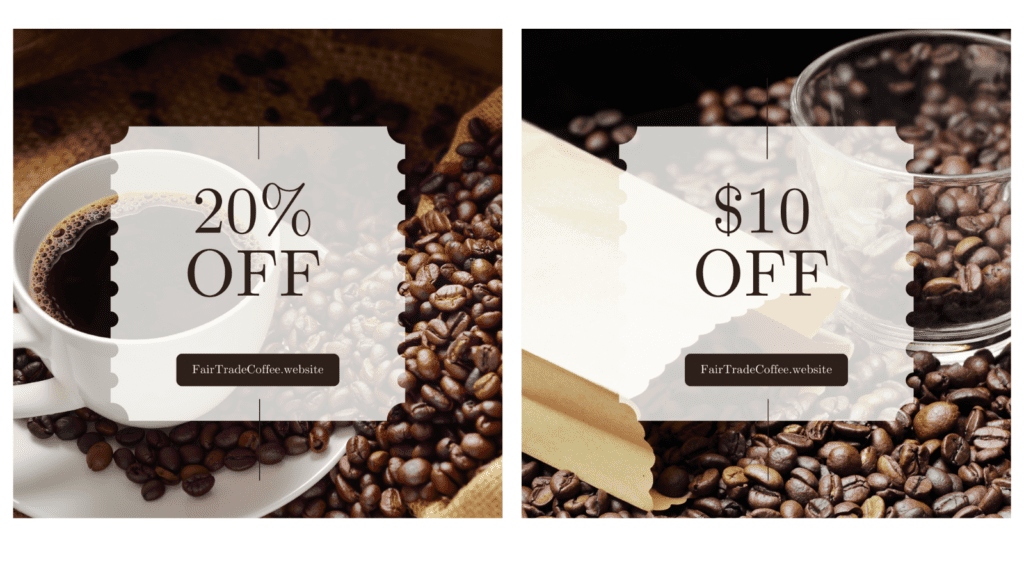 Testing, Testing: How to Measure Success and Refine Your Strategy
Running a coupon campaign comes at a price, and as a result, you'll want to keep a close eye on how things measure up in the return you see. Before you begin to track your campaigns, it's vitally important you know what success looks like for your unique brand. Consider the outcomes you're aiming for. Are you looking to break even on the discount you've offered, via increased order values? Or are you happy to take a financial hit if it means a new customer is acquired?
If you are bringing new customers to your brand via digital coupons, how are you tracking their ongoing engagement? What targeted and personalized email campaigns will you be running to keep them coming back? Make sure you have a way of tagging customers who have engaged with your coupon offer, so you can keep on top of the patterns their continued activity creates.
An app like Customer Tagger can be a great help here, allowing you to "create dynamic customer segments using spending habits and buyer behavior." These segments can be leveraged to define your marketing strategy across all interactions that customers have with your brand.
A/B testing can also be a great way to track the effectiveness of your offers, as you run two campaigns simultaneously, with one changing variable. GoodCarts makes this process easy, meaning you can quickly learn about the impact that tweaks to your offer, wording and design have on your conversion rates. For example, you can easily see which type of offer lands best with your audience – a percentage reduction or a fixed amount discount.
Ready to Start The Digital Coupon Clipping?
Coupons have – and will always be – very popular. There is so much to gain from a digital discount strategy, but it must be carefully considered and designed with your business, products and audience in mind.
If you've been toying with the idea of getting a coupon campaign together for a while – take this as your sign to take the plunge! Finish off that design you've had lurking around for a while and get started with GoodCarts. It's free, quick and easy to set up, and already getting fantastic results for a wide range of other online businesses with audiences who'll love your product too.
Ready to find tomorrow's loyal customers? Join more than 150 other mission-led brands running coupon campaigns with GoodCarts today.