Steven Clift
BIPOC-owned businesses in the ecommerce sector: Brilliance and opportunity, in the face of an uphill struggle.
To the untrained eye, the world of ecommerce can seem like a sector in which anyone can get onboard and get ahead. But from big brands benefiting from cultural appropriation, to difficulties in accessing start up capital – scratch the surface and you find that systemic injustices mean that this "equal opportunity" can pose a real challenge to those from BIPOC communities.
With this in mind, it's been especially heartening to see the incredible successes that tenacious, talented BIPOC (Black, Indigenous and People of Color including Latino/a, Asian American Pacific Islander and more) ecommerce entrepreneurs have enjoyed in recent years. Shifting social values are starting to shape the way we shop. 68 percent of consumers in the United States say their social values influence their shopping choices, while nearly half agree that companies should pledge to support Black-owned brands, suppliers and vendors.
In this article, we'll explore some of the ways that the world of online retail is evolving to embrace and empower BIPOC-owned ecommerce businesses.
Ecommerce as a Form of Economic Empowerment
Traditional BIPOC-owned businesses frequently flourish – but without an online presence, their popularity and success can often remain contained within the communities they serve. Ecommerce has the capacity to bring the passion, talents and creativity of these businesses to a larger audience, extending their reach beyond their immediate community.
In recent years, we've seen social justice movements enhancing the public's desire to buy from these businesses, buoyed by campaigns such as Black Business Month, or Black Pound Day in the UK. Many major ecommerce players, including Shopify, Google, Etsy, Sezzle, Faire and Ebay have also dedicated online resources to direct conscious consumers toward retailers from specific communities.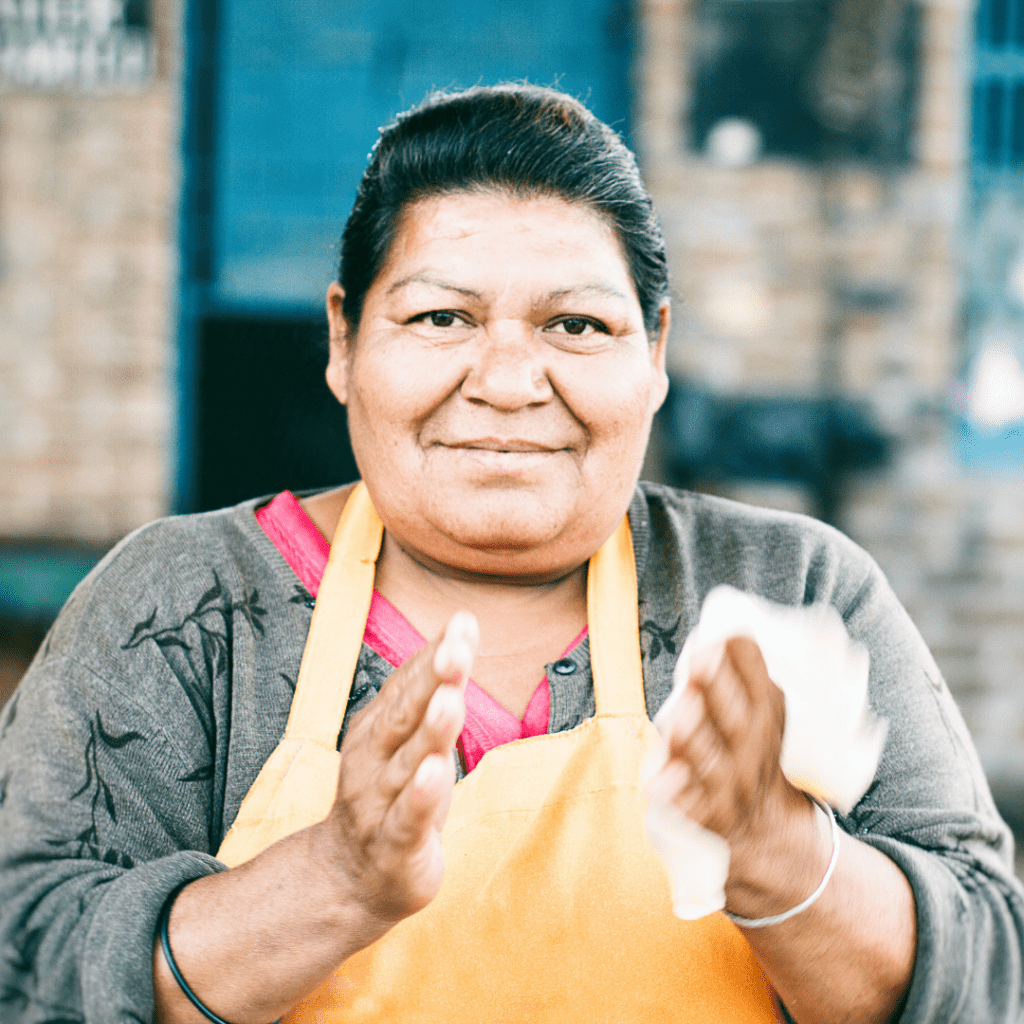 Beyond this growth in public support, the pandemic also played a role in accelerating the move of more BIPOC-owned ecommerce businesses. Selling digitally became a form of survival during national lockdowns, forcing many businesses to finally make the leap to online commerce. 
Interestingly, consumers in emerging economies made the greatest migration to online shopping during this period. Mercado Libre (Latin America's online marketplace) sold twice as many items per day in the second quarter of 2020 compared to the same period the previous year. Meanwhile, the African e-commerce platform Jumia reported a 50 percent leap in transactions during the first six months of 2020.
However, many BIPOC-owned ecommerce businesses still don't have an online presence. To give just one example, Nancy Hernandez, president and CEO of the Hispanic Collaborative, recently stated that 90 percent of the Milwaukee area's 5,000 Hispanic-owned businesses do not currently have e-commerce capabilities, with 70 percent of them having no website presence. This is true across much of the  U.S. 
Organizations such as Operation Hope and its 1 Million Black Business ( 1MBB) project are helping to level the playing field. Supported by Shopify (which intends to provide up to approximately $130 million in resources), it aims to create or support one million Black-owned businesses in the U.S. by 2030.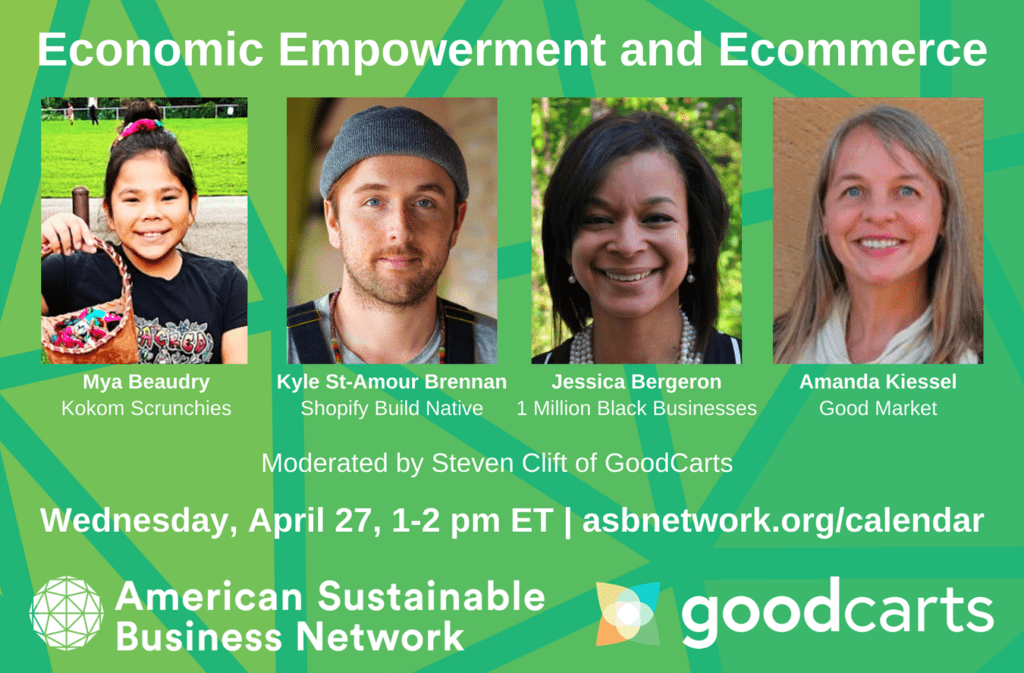 GoodCarts is proud to be partnering with Operation Hope and Shopify's Build Native initiative to co-host an upcoming event with the American Sustainable Business Network.
The "Economic Empowerment and Ecommerce" virtual event features discussions around how to make ecommerce entrepreneurship with social impact accessible to all.
The event is free and takes place online Wednesday, April 27, 2022 from 1:00pm – 2:30pm EST. Interested participants can register here.
This incredible event features an opening interview with 11-year-old Mya Beaudry, Kitigan Zibi Anishinabeg First Nation, Canada. This successful young entrepreneur is the founder of Kokom Scrunchies – scrunchies and fabrics made from traditional kokom scarves and named after inspirational Indigenous women.
Following the interview, representatives from three outstanding initiatives will provide an in-depth perspective on removing barriers and making ecommerce and entrepreneurship a reality for aspiring business owners of all backgrounds. The discussion features:
Jessica Bergeron, senior vice president of innovation and learning at Operation HOPE and their 1 Million Black Businesses initiative
Kyle St-Amour-Brennan, Indigenous entrepreneurship program manager with Shopify's Build Native initiative
Amanda Kiessel, co-creator of Good Market, a curated global community of social enterprises and changemakers
After the main event, participants are invited to join an interactive economic empowerment and ecommerce networking session facilitated by GoodCarts CEO Steven Clift.
The Link Between Sustainability and BIPOC Entrepreneurship
Facilitating the success of more BIPOC-owned ecommerce businesses could herald more than just economic growth – our planet stands to benefit too. There's a strong correlation between sustainability and BIPOC entrepreneurship.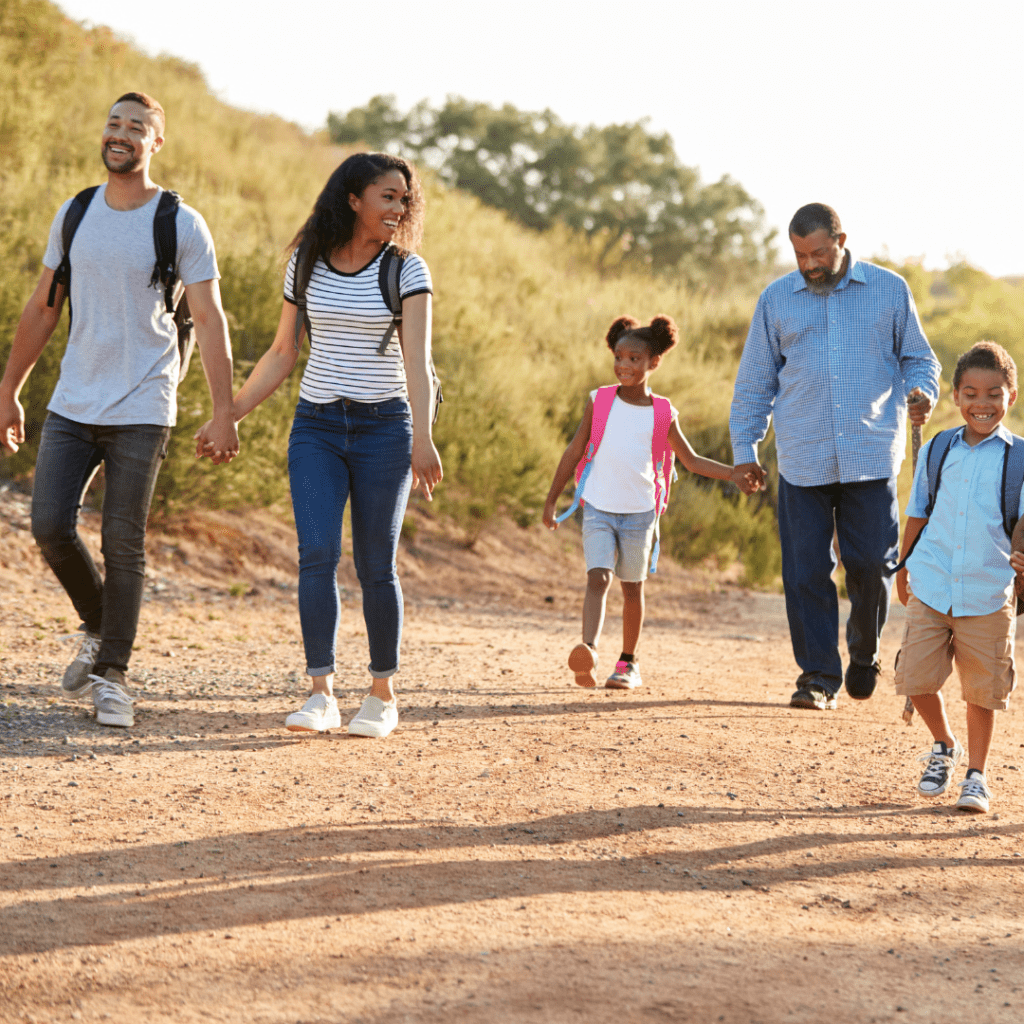 The rich history and varied cultures of BIPOC communities means that sustainability is often embedded within their business models – a part of the traditions and specifics of their unique heritage.
BIPOC communities are also disproportionately impacted by the negative effects of environmental damage – and so their businesses have another pressing reason to adopt more sustainable business practices and models. Recent research has shown, for example, that when it comes to air pollution, Black people are exposed to 56 percent more and Hispanic people 63 percent more than white people and those of other races in the U.S..
Building Equity and Economic Justice by Supporting BIPOC-Owned Ecommerce Businesses
Beyond supporting the platforms that invest in the growth and promotion of BIPOC-owned ecommerce businesses, we can also show support as consumers by proactively purchasing from Black, Indigenous, Asian American, Pacific Islander and Latino/a entrepreneurs.
We should also be more mindful of the businesses we actively choose not to support. Cultural appropriation for commercial gain has been a problem for some time, and it is rapidly accelerating in line with the growth of ecommerce. We have a responsibility to educate ourselves ahead of making a purchase, and only buy from ethical, valid and verified suppliers. Initiatives such as the Buy Native list or RezRising can help to make these important distinctions.
Here's a showcase of some of our favorite BIPOC-owned-owned and operated brands, which we're proud to spotlight and support: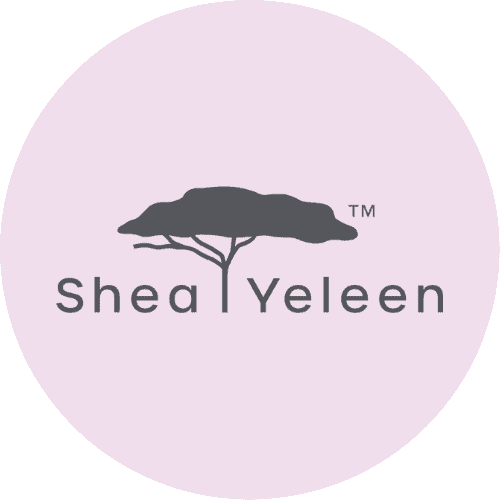 Shea Yeleen is a great example of a business that has values baked in from the very foundations of its supply chain. After serving in the Peace Corps and reconnecting with her west African roots, founder Rahama Wright started this business which sells high quality shea butte- based beauty products via a model which pays producers five times the local minimum wage, positively impacting the entire connected community.
By owning every element of their supply chain, Shea Yeleen can guarantee both the quality and the social impact of their products, building trust from a base of dedicated and loyal customers.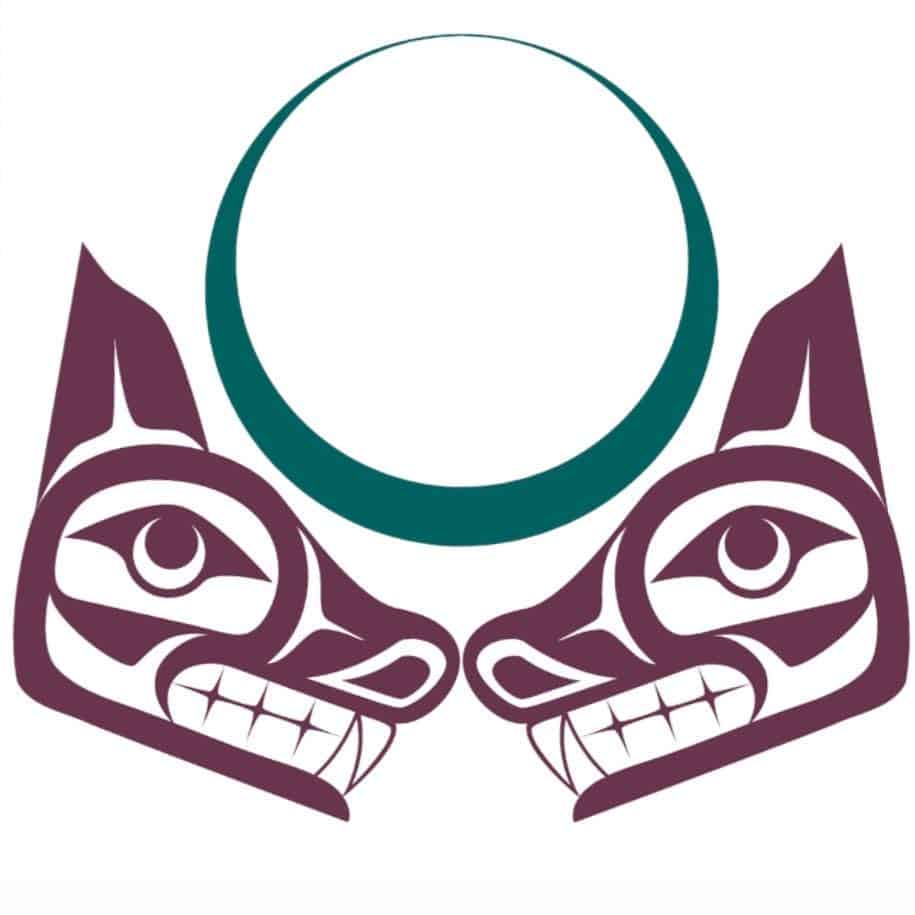 Selling hand-crafted Indigenous wellness products, Sisters Sage is a brand founded on the belief that business can be a force for good. The value of their enterprise centers around concepts of rich culture and principles of sustainability.
The business is run by two sisters, Lynn-Marie and Melissa-Rae Angus, whose heritage is Gitxaala, Nisga'a and Metis Nations. Through their work, they hope to highlight the "very real unacceptable socio-economic gap between Indigenous and non-Indigenous peoples in British Columbia and Canada" and inspire future generations, specifically, female entrepreneurs.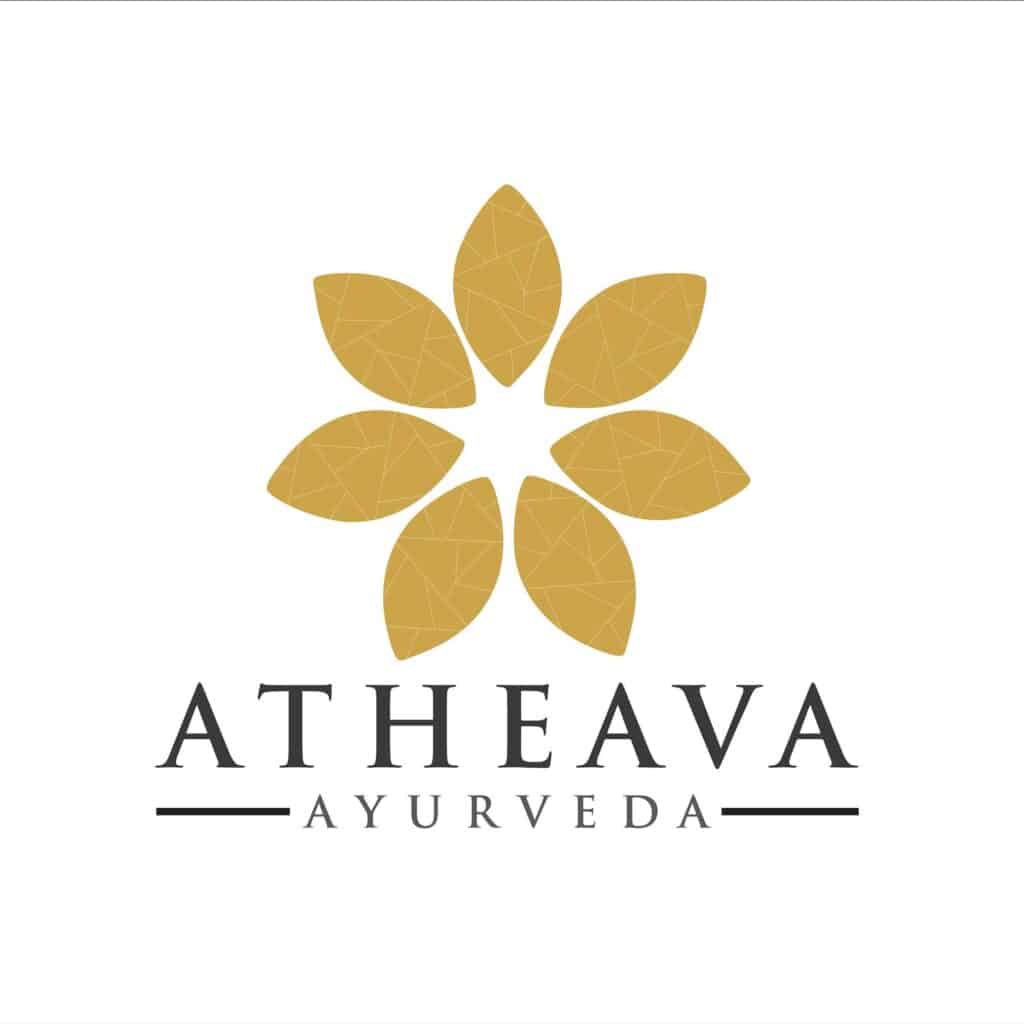 Another business with social impact embedded into its supply chain, Atheava harnesses the power of essential oils and the wisdom of the ancient holistic, healing system of Ayurveda. Its products are produced by a cooperative of 50 rural women from the Indian village of Neev. This employment ensures that young girls are able to finance their higher education, as well as raising self esteem, ensuring better access to health care and the respect of their community.
Additionally, only solar power is used for the production of Atheava's products. No pollutants are emitted as a result of their production, and all of their packaging is recyclable or biodegradable.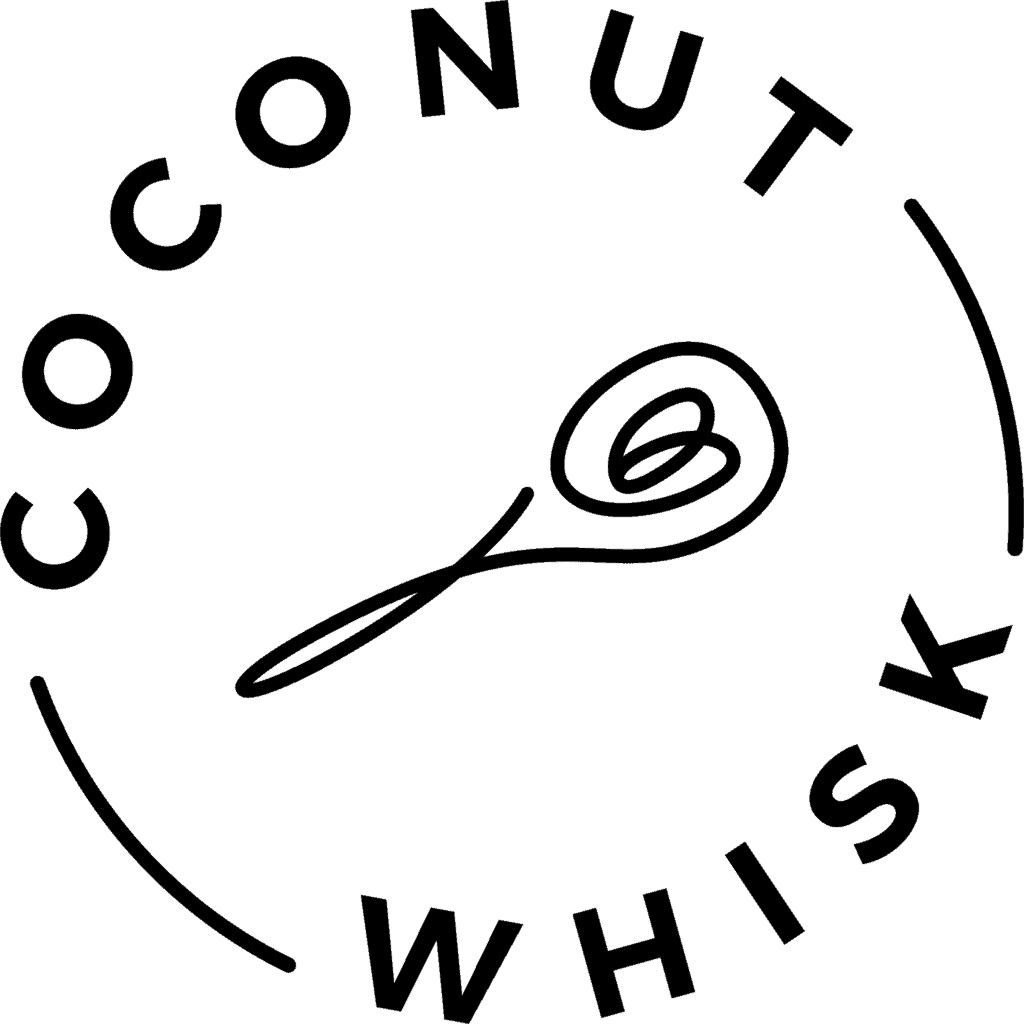 Coconut Whisk is a mission-driven vegan and gluten-free food brand that produces delicious baking mixes. In addition to creating tasty treats in the kitchen, they also help to fight food insecurity, by donating a vegan meal with every purchase.
Since June 2019, they have exclusively partnered with Food For Life Global — the world's largest vegan hunger relief organization — and their new program called FeedOm. They take great care to ensure that their positive impact is measurable, and closely monitored – transparency and communication are at the heart of their mission.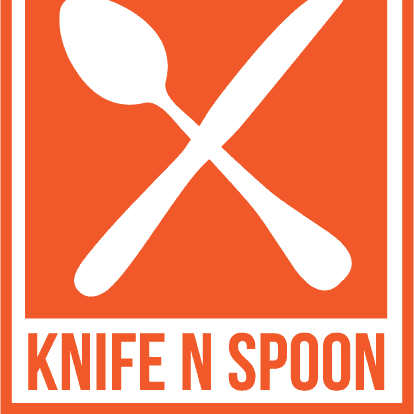 Hailing from the Caribbean island of St. Lucia, but tracing much of his love and inspiration for cooking to the influence of his Guyanese upbringing, Chef Ed Harris founded Knife N Spoon to share his love of unique vegan cooking. Selling a range of spice mixes, handcrafted aprons and vegan cookery books, Ed's enthusiasm is infectious.
Community service and education around healthy eating and living well is a big component of Knife N Spoon – as are family values, as demonstrated by the addition of Ed's young son as official pancake mix tester and garlic peeler.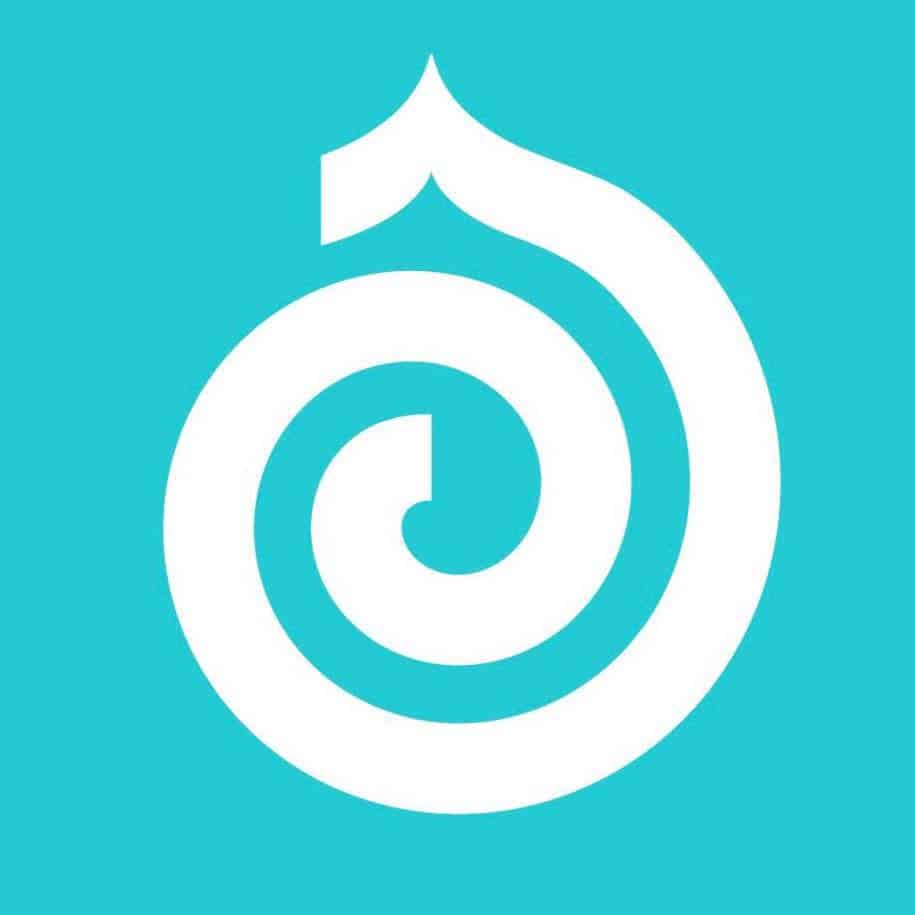 A real revelation for anyone who sees flossing as a chore or necessary evil, CocoFloss offers high quality, eco-friendly floss in a wide variety of fruit flavors. Every spool of dental floss is spun from 85 percent recycled material, reclaimed from water bottles, and floss dispensers are refillable too, meaning single use plastic is banished from the bathroom.
CocoFloss have also partnered with the Wildlife Conservation Network (WCN) and Oceanworks to remove ocean-bound plastic from coastal areas in southeast Asia.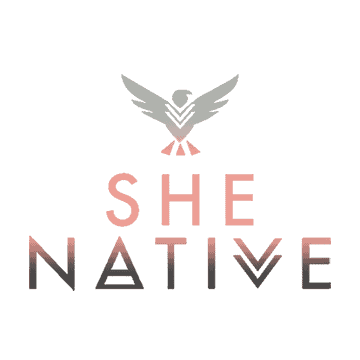 SheNative offers beautiful leather handbags and apparel that "share our cultural teachings embedded with positive values passed down by our ancestors." They are committed to employing Indigenous women in the design and manufacturing process of their products, and additionally, give 2 percent of their revenues to causes that positively impact the lives of Indigenous women.
Having been inspired by her work with First Nations entrepreneurs in her first professional role, and after experiencing the racism and stereotyping many Indigenous women face, founder Devon Fiddler started SheNative to merge her twin passions of fashion and ambition.
Today the brand helps to communicate the "experiences and perspectives of local, national and international Indigenous female changemakers."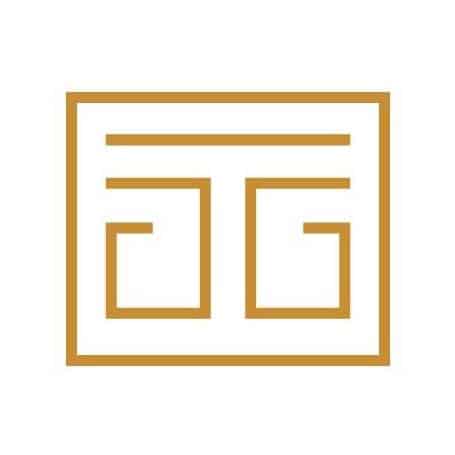 Based in Chicago, Tulia's Artisan Gallery is a Latina woman-owned business which shines a light on high-quality Colombian craftsmanship, working directly with master artisans who "preserve and strengthen the diverse cultures of Colombia." Tulia's Artisan Gallery runs on fair trade principles, and donates a portion of each sale back to Indigenous-led projects which run throughout Colombia.
CEO and founder Karen Torres is a Chicago native, born to Colombian immigrants, whose Indigenous ancestors were from present day Boyacá. Tulia's Artisan Gallery allows her to honor this side of her treasured heritage, while simultaneously preserving the rich ethnic history and art of Colombia's Indigenous groups.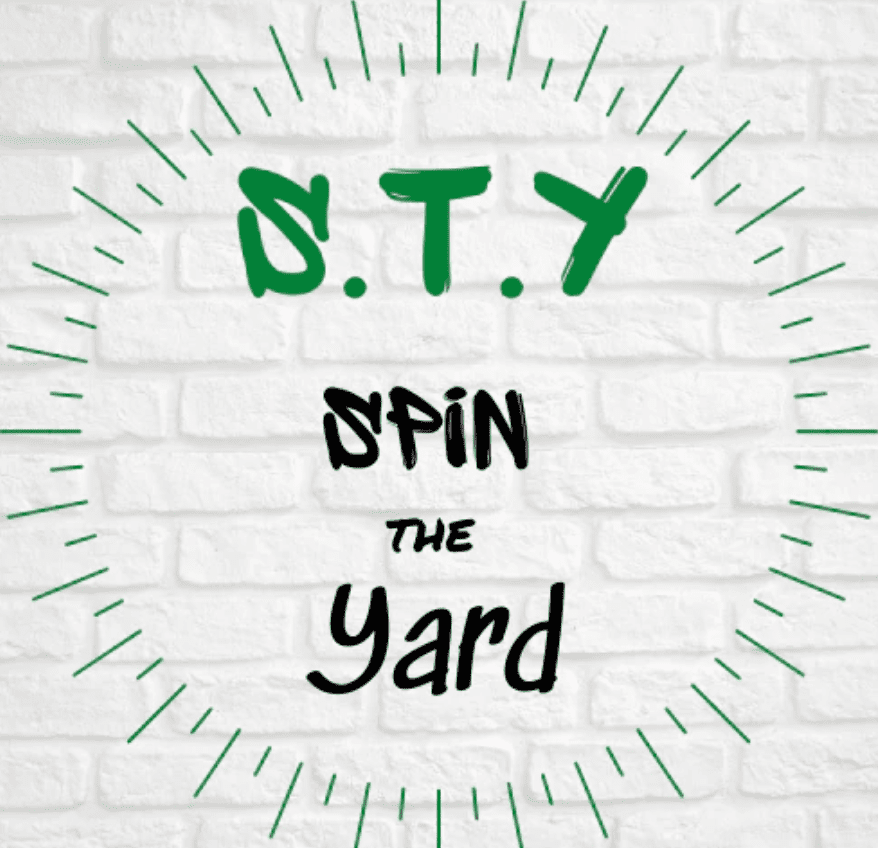 Spin The Yard offers holistic healing products, as well as an apparel and accessories line. From sage smudging sticks to natural essential oils, incense and immunity boosting teas, Spin The Yard is a Black-owned business that places a strong focus on wellness and inner calm. This extends to their positive social impact, with a community outreach program that currently offers assistance with defensive driving instruction, helping to keep their local community safer and upskilled.
Investing in Consumer Startups for Equity, Impact and Sustainability
In addition to more support for BIPOC-owned ecommerce ventures, we're also seeing more opportunities for impact investments within the area. These might include examples where consumer products are coupled with a specific criteria for inclusivity, or be purely ecommerce focused – but all represent a chance to back businesses and entrepreneurs who might otherwise be at systemic disadvantage.
Impact investing is really starting to pick up steam. According to a 2020 industry report, the market grew by a staggering 42.4 percent in a year — from $502 billion to $715 billion in assets under management. Focused portfolios – either held by individual angel investors or venture capital firms — often center around a dedicated specialism or interest. For example, bridging the gender and ethnic gap in smaller start ups or businesses with female founders (which typically deliver higher ROI — more than twice as much per dollar invested than those with male founders).
Beta Bloom curates helpful lists of VCs with dedicated focus on specific underserved groups, including funds with Latino/a and Black leaders and those investing in female founders.
In the traditional small business development space, there are lists of grant opportunities and other business financing resources for BIPOC-owned businesses.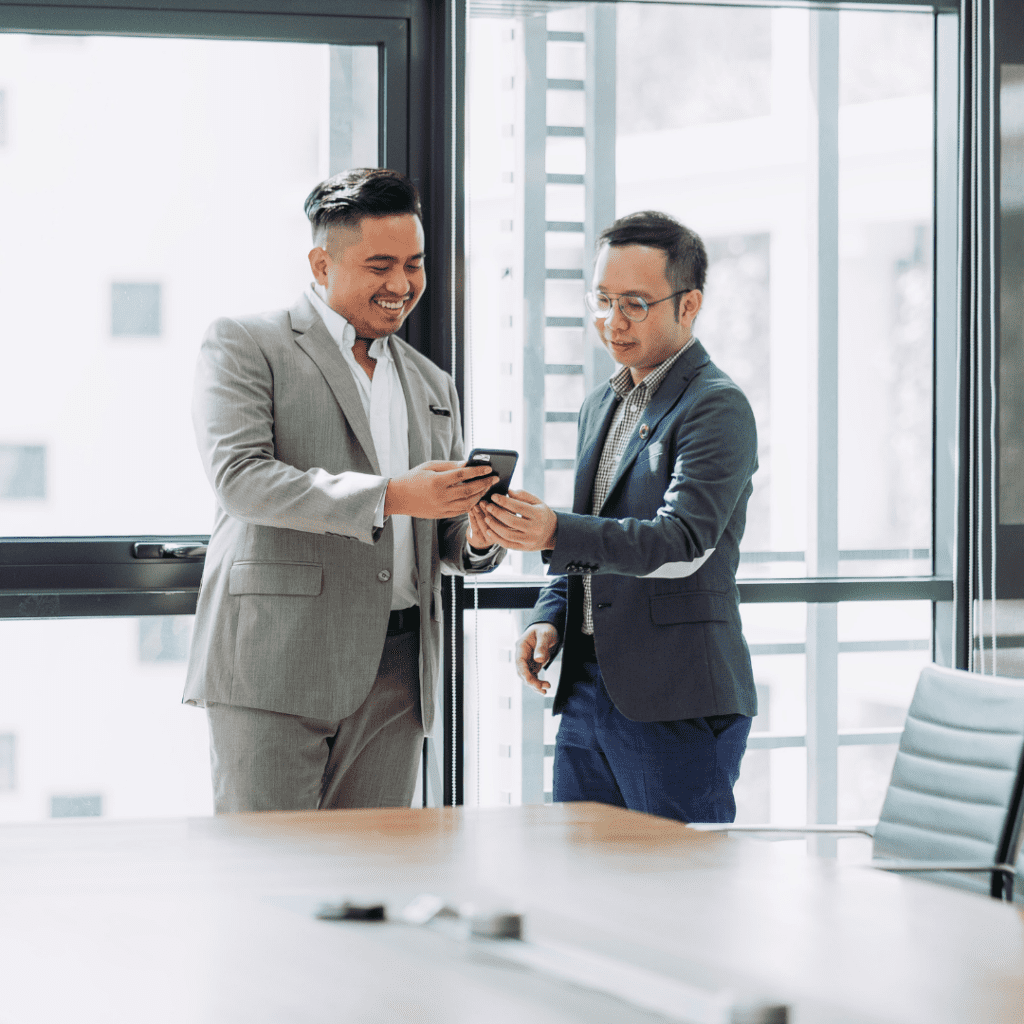 Meanwhile, leading industry voices such as Forbes continue to shine a light on the opportunities that impact investing represents – as well as the gaps that still exist. According to the latest data from ProjectDiane, Black and Latina female founders still receive less than 1 percent of venture capital funding.
High ranking female talent from Shopify – both past and present – have also come together to form their own funding group in Canada, Backbone Angels, to place a special focus on specific BIPOC-led companies.
Many funds with a core focus on sustainability are also interested in improving investment equality. The American Sustainable Business Network's Investors' Circle is a great resource and starting point – dedicated to creating a "more just, equitable, and prosperous economy." Regeneration VC and Nextworld Evergreen are also known for their work in this area. Meanwhile, Fata & Fleishman Mentorship offer a free entrepreneurial community support system that specializes in helping smaller start ups within the "good for you" consumer packaged goods (CPG) sector (which includes many BIPOC entrepreneurs). The Craftory also focuses on CPG, with a focus on sustainable cause-capitalism.
Ecommerce: An Opportunity for True Economic Empowerment
While investment in and support for BIPOC-owned ecommerce businesses is growing, there's still huge inequity, and we have a long way to go. As a result, there's a real need for continuous improvement, support and momentum. The age of the conscious consumer is here – and everyone working in ecommerce has a responsibility to play their part in creating a more inclusive industry.
To get involved and learn more, JOIN US for the virtual "Economic Empowerment and Ecommerce" event featuring exciting, actionable discussions around how to make ecommerce with social impact and sustainable business more accessible to all.
Mark your calendar for Wednesday, April 27, 2022 from 1:00pm – 2:30pm EST and click here: https://bit.ly/GCEconomicEmpowerment to register
GoodCarts – a free cross-promotional platform – is proud to announce our growing network of "circles" where brands find their good. Check out our new BIPOC-owned circle and Black-owned circle. Stay tuned for new circles coming soon.